A Switched-at-Birth Comedy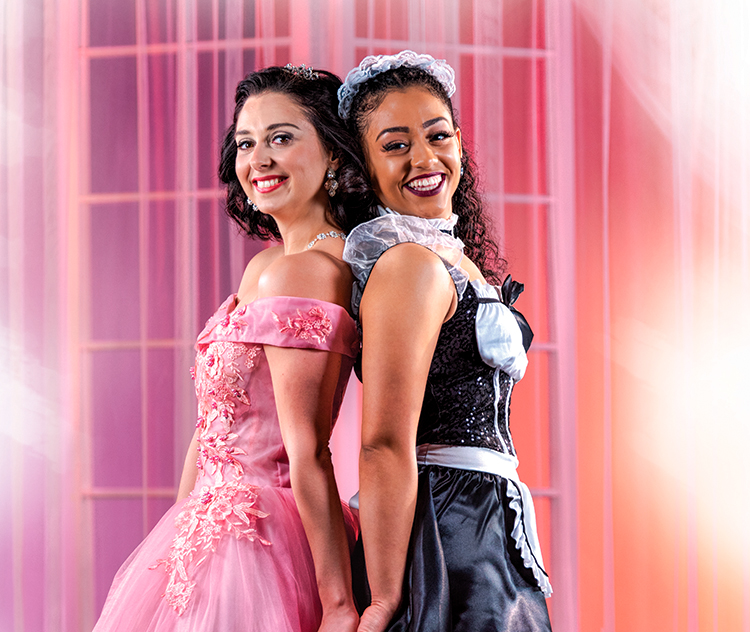 We've all been there before: One day you find out from a tarot card reader that you were one of seven children separated at birth, and your former fiancée, long thought to have died in a horrific shipwreck, has lost his memory and started a new life two towns over.
Oh, does that not ring a bell? It might if you were a character within a telenovela, a Latin American soap opera where surprise is king, melodrama is a must, and cliffhangers are everyday fare. Fans of American soap operas will have had a taste of this style, including the serialized storylines, the on-again-off-again relationships and love triangles, and the heightened sense of drama at all times. However, telenovelas are an art all their own — and one of the most popular forms of entertainment in the world, with a third of the world's population tuning in with each new episode.
The Playhouse's Destiny of Desire pays loving homage to these enthralling telenovelas. Set in the fictional town of Bellarica, Mexico, Destiny of Desire centers around two incredibly different young women — the poor, sickly Victoria and the rich, beautiful Pilar — who have more in common than they know. As they each interact with their families, examine their own circumstances and (of course) engage in steamy love affairs, we learn that each and every character from the humble maid to the wealthy owner of the casino is harboring a secret that could radically change everyone's lives. The former beauty queen switches two babies at birth. The nurse is not who she says she is. The doctor is in love with the wrong woman and will go to desperate lengths to win her over. While audiences can expect dramatic story lines and over-the-top characters, playwright Karen Zacarías is hesitant to give away too many details, saying only, "What usually happens in 180 episodes [of a telenovela] happens in one evening."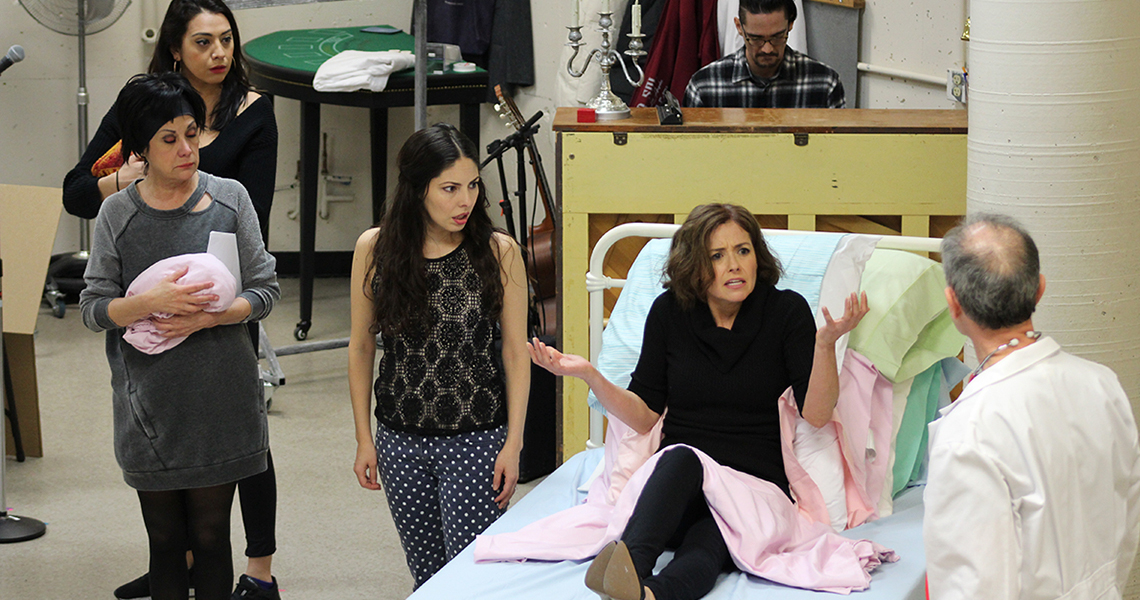 The cast of Destiny of Desire.

Audiences may already be familiar with Zacarías' work; both her Native Gardens and The Book Club Play enjoyed immense popularity at Playhouse. In Destiny of Desire, the playwright maintains her snappy comedic style but turns her focus toward the ways we do and do not control our own lives.
"Lots of people use the terms 'fate' and 'destiny' in the same way, but I think they are different," says Zacarías. "Fate, according to the Greeks, is not changeable; no matter what you do, the Gods will make sure their oracle is fulfilled. Destiny, on the other hand, is what you are meant to become, if you listen to your heart and make the right choices."
Zacarías goes on to explain that destiny is not a foregone conclusion. "A person must actively pursue and embrace his or her destiny to hope to achieve it. Destiny is a choice and a pursuit; fate is not. Destiny of Desire is a play about hope and choices."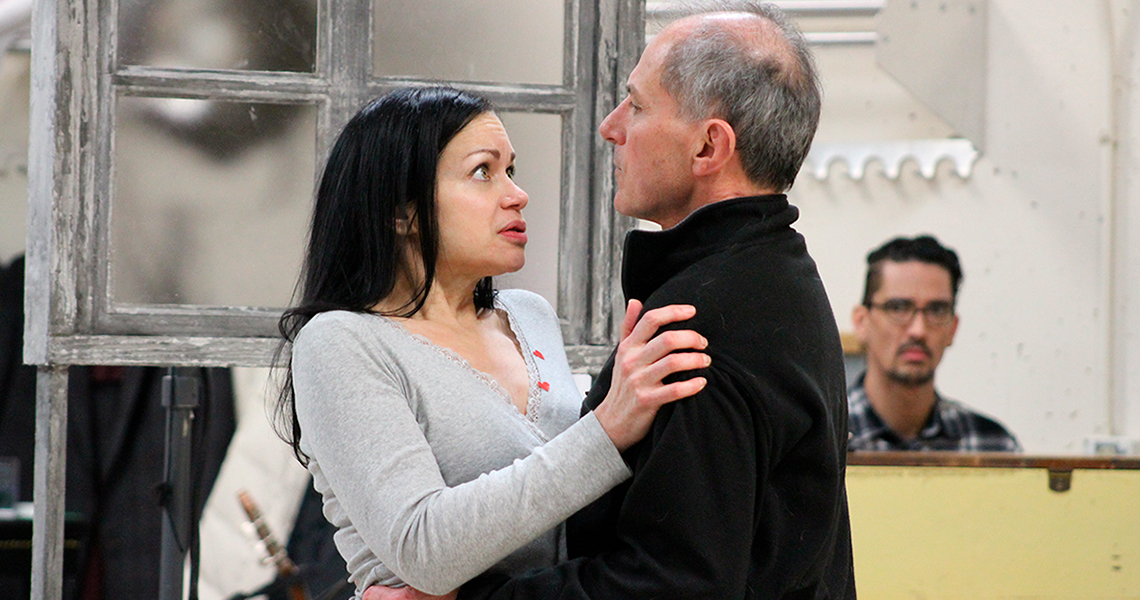 Yassmin Alers, Mark Torres and Robert J. Revell in rehearsal for Destiny of Desire.


Zacarías wants to help ensure that Latinx actors are given the chance to achieve their own destinies as well; the script specifically calls for a diverse cast. Destiny of Desire's play-within-a-play format, wherein her actors play multiple characters, was designed to give potentially pigeonholed Latinx actors a chance to stretch beyond the roles of chauffeur or gardener.
Ultimately, Zacarías calls Destiny of Desire "a celebration of theatre." As she explained to Goodman Theatre, "You get something by watching a live play. I love the theatre; you can get story anywhere, but you cannot get that feeling of being a part of a community the same way as you can in the theatre. So, this may be an homage to telenovelas, but it's also a love letter to the theatre."
Xavi Moreno and Elia Saldana in rehearsal for Destiny of Desire.


That love letter happens to be an uproarious one. Leave it to Zacarías to couch her exploration of destiny, gender, class and privilege in what the L.A. Times has called a "terrifically entertaining theatrical roller-coaster… A zany, funny delight." Chicago Theater Review agrees, saying, "Karen Zacarias' highly entertaining play, populated with so many hilarious and lovable characters and peppered with toe-tapping Latin music and spicy choreography, has an abundance of memorable moments to savor." With Destiny of Desire's suspense, its scandal and its live music, audiences are destined to love it.
To learn more about the Playhouse's production of Destiny of Desire, presented by Leading Ladies, visit our production detail page.