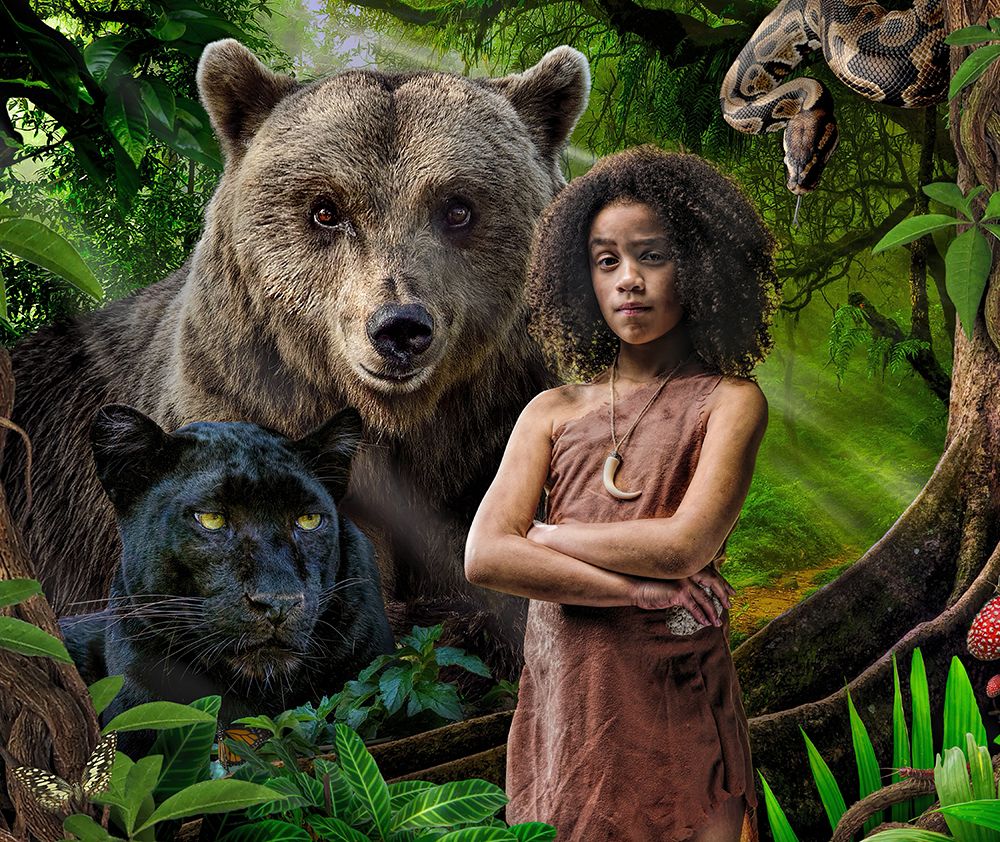 Be prepared to enter the jungle as the Playhouse's Off the Hill touring series presents Greg Banks' adaptation of Rudyard Kipling's story,
The Jungle Book
. This fantastical journey about friendship, family and self-discovery tours the region in September and October.
Kipling first began writing stories in the late 19th century as he and his wife were awaiting the birth of their first child. Inspired to write something magical, Kipling drew from his own experiences of living in India (his birthplace and home for many years during his young adulthood). His fond memories served as inspiration for
The Jungle Book
; many scholars speculate that much of the story is set in Seoni, a small town in Madhya Pradesh. After publication in 1894, Kipling's collection of stories gained a mass audience and became an instant success. Their appeal has sustained for generations.
The Playhouse's production drops viewers right into the jungle as Mowgli comes face-to-face with wolves, sneaky monkeys, noisy vultures and his mortal enemy: the tiger, Shere Khan. This new adaptation utilizes an exciting set from Playhouse Charge Scenic Artist Kenton Brett and costume designs by Melanie Mortimore to transport viewers to the wondrous wilderness of the Indian Jungle that Mowgli and his animal friends call home.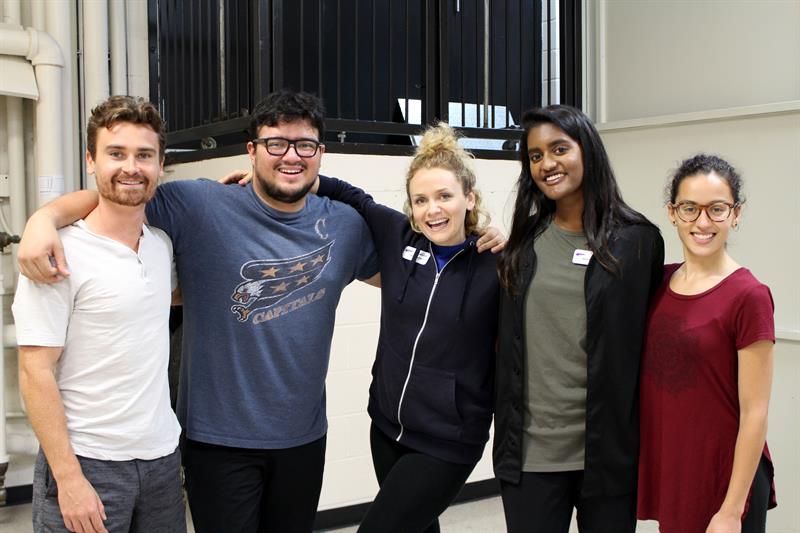 The cast of The Jungle Book: Damien Boykin (Shere Khan), David Armando (Father Wolf/Baloo), Madison Rengli (Bagheera), Maya Jeyam (Mother Wolf/Kaa) and Julie Locker (Mowgli).
Banks' script plays on the nostalgia of Kipling's tales. Favorite characters Baloo the bear and Bagheera the panther return, but this rendition is a modern retelling for the stage. A cast of only five actors will fill 20 scripted roles in an adventurous production.
"Mowgli is how all children are when they start off in the world," says Banks in a video interview with the Arden Theatre Company. "Just curious, unafraid, energetic, excited about the world."
Brett took on the task of creating a set that was both mobile and true to Banks' vision of a world that embodies youth and freedom.
"The words may be contemporary but it is still set in the jungle — a strange, cartoon kaleidoscope of a jungle," Brett says of his artistic vision.
The set provides a perfect background to introduce, or reintroduce for some, Mowgli and his jungle-dwelling friends. Protected and guided by Baloo, Bagheera and Mother and Father Wolf, Mowgli discovers challenges and dangers that test his strength and friendships. Yet he finds that when he is in peril, the ones who truly care for him are never that far behind.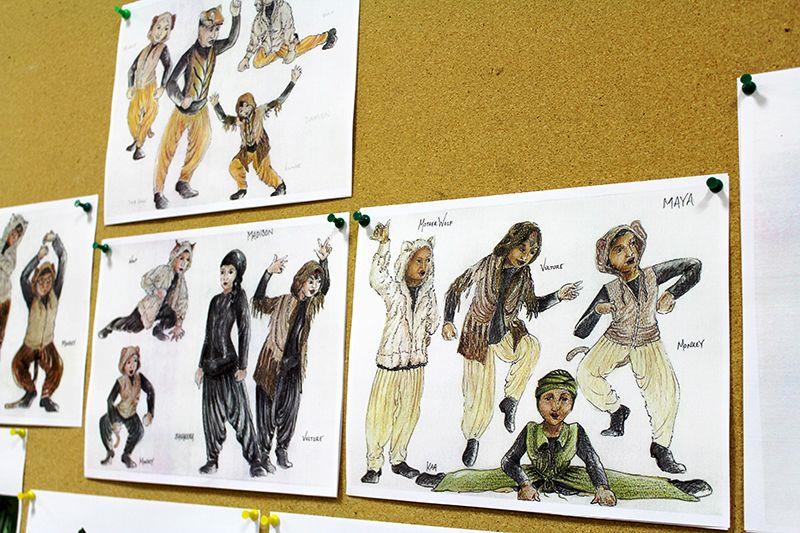 Costume designs for The Jungle Book by Melanie Mortimore.
"What makes this adaptation of
The Jungle Book
such a powerful tale to experience is that it uses movement," says Daunielle Rasmussen, Playhouse Director of Education and Community Engagement, who is also the director of the show. "It has a contemporary interpretation of the animal characters that connects it to our own human experience in a more intentional way."
Rasmussen emphasizes that even though it is an adventurous tale in the Indian jungle, it is still a story about a young boy who is facing the challenges of growing up. The new adaptation is perfect for children and families to enjoy together. It is recommended for ages 6 and up.
"I love the joy that I see on the faces of parents as they get to share the stories that were meaningful for them as youth with their children," says Rasmussen, reflecting on her own experience of sharing the story with her son.
Within a magical jungle full of animal characters,
The Jungle Book
is a nostalgic tale that conveys the importance of friendship and family that remains poignant today.
For information on production dates and locations, visit our
production detail page
.