5 Questions With Eric Van Tielen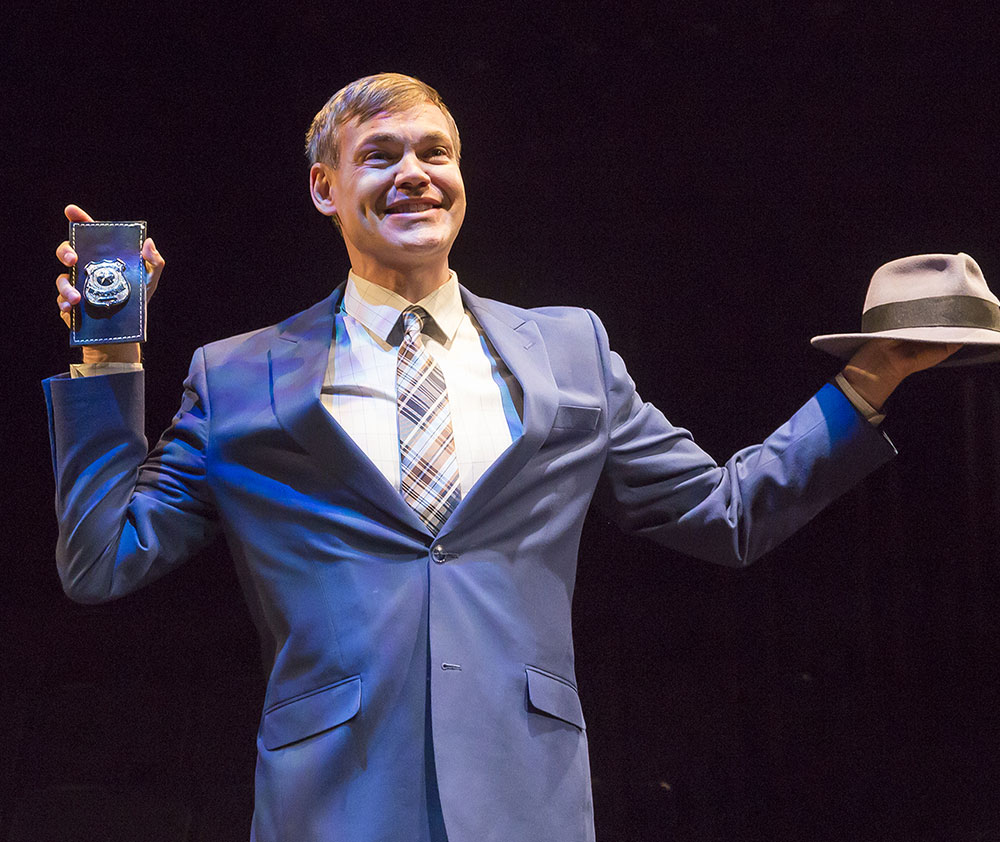 Eric Van Tielen plays Marcus Moscowicz in
Murder for Two
.
Eric is pleased to be making his Cincinnati Playhouse in the Park debut! His Broadway credits include
Les Miserables
and
A Tale of Two Cities
. His touring credits include
Fiddler on the Roof
,
Les Miserables
and an engagement with Disney on Classic and the Tokyo Philharmonic in Japan. Eric was also directed by Hal Prince in
Prince of Broadway
. Regional credits include Harry in
Mamma Mia
for Dream Theatre Productions, Mr. Erlanson in
A Little Night Music
for Berkshire Theatre Festival, Matt in
The Fantasticks
for Syracuse Stage and Indiana Repertory Theatre, and several seasons with Utah Shakespeare Festival. Thank you to Paul Barnes, Stephanie Klapper Casting and DGRW. This one is dedicated to Eric Shorey, my partner in crime. Instagram:
@muchydutchy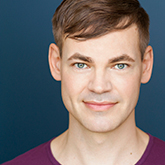 How long have you been acting, and where did you receive your training?

I took my first theatre class in ninth grade. I had already been singing in choirs and playing piano for a while, but the theatre class was definitely a lark. The theatre bug bit hard and I spent a great deal of time in high school being involved in productions, competitions, drama club and community theatre. I went to Utah State University on a theatre scholarship and graduated with a B.F.A. in Acting. After a year of working professionally in Salt Lake City, I began graduate training at Indiana University, where I graduated with my M.F.A. in acting. Musicals and straight plays have always been an equal part of my training and professional life.
When did you know you wanted to be an actor, and what's your favorite part of the job?
After my first year in college, I took a few years off of school to serve a mission for the Mormon church. During my two years in Guatemala, I spent a lot of time thinking about the realities of making a life as an actor. By the end of my time in Central America, I had firmly decided that I would jump right back into my acting training and that I wanted to be a career actor. There are many, many things I love about a life in the arts. The first is the focus on human nature. It is endlessly fascinating to dissect a character on a psychological level. Theatre asks us to think about who we are, how we live our lives and why we make the choices we do. Focusing on human nature and learning to understand what makes us tick is my favorite part of acting. I also love to travel. I've visited some amazing paces on theatre jobs, Cincinnati included!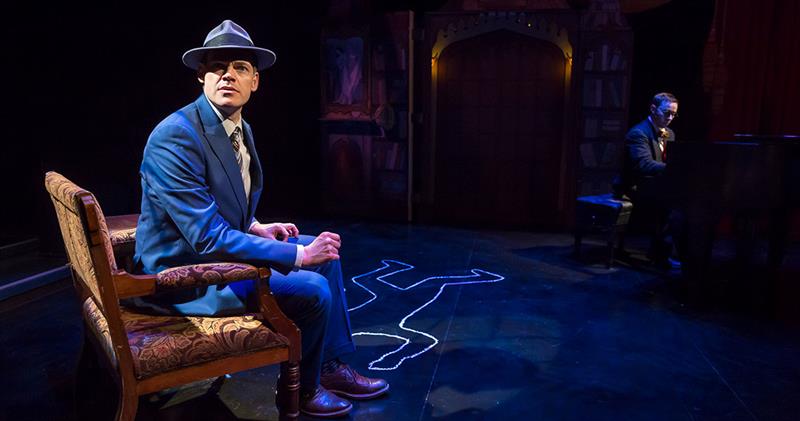 Eric Van Tielen and Eric Shorey in Murder for Two; photo by Mikki Schaffner.
What is your all-time favorite role you've performed, and why?
My all-time favorite role is the Emcee in
Cabaret
. The piece itself is one of the great American musicals. It is brilliant and entertaining in every way. The role of the Emcee is mysterious, sometimes devilish and also a ton of fun. I loved the feeling of freedom I had. I was able to ad lib and connect with the audience in a way that other shows do not allow. I liked exploring the darker corners of the character. I liked the feeling of seducing the audience and then revealing something troubling and powerful at the end of the show. And I got to dance with a gorilla. Best role ever!
What role have you been dying to play, and why?
There are a few roles that, because of age requirements, have passed me by. I wanted so badly to play Tony in
West Side Story
. That is the one that got away. I sing that score any chance I get-— auditions, concerts, recordings. There are three roles that I have my eye on — and can hopefully still play. First is still Algernon in
The Importance of Being Earnest
. In grad school, I developed a real love for British wit and use of language. The pinnacle of that irresistible, stylized humor is Oscar Wilde's writing. Algernon is a character for the ages. My resume is full of dramatic musicals but only a handful of dramatic plays. If I could choose one role/play in that genre it would be Joe Pitt in
Angels in America
. I think I could bring a very personal and unique perspective to the role. Finally, I would love a crack at Monty Navarro in
A Gentleman's Guide to Love and Murder
. I love absolutely everything about that show and would kill to do it. (Pun intended.)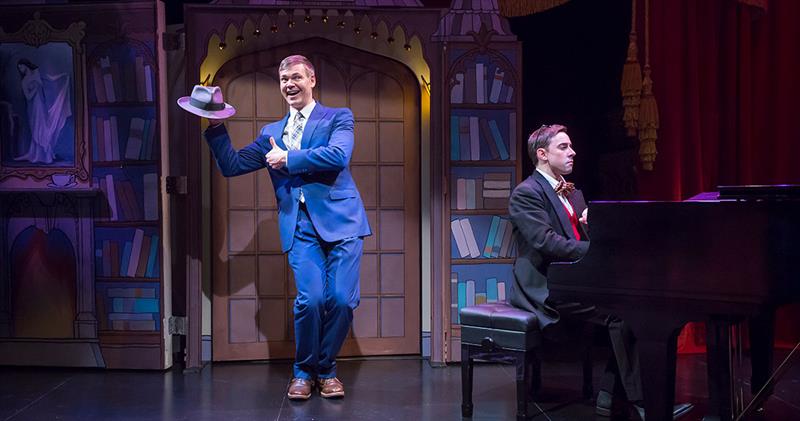 Eric Van Tielen and Eric Shorey in Murder for Two; photo by Mikki Schaffner.
What has been the most interesting part of working on Murder for Two so far?
Doing the show with my fiancé has been, by far, the most interesting and fulfilling part of working on this production. We had always talked about doing this musical together. We knew that only a handful of people have the right skill set to pull it off. This production gave us the chance to make it happen. Eric Shorey is absolutely slaying our audiences with laughter. He is so funny and I am blown away by his seemingly limitless talent. I feel very lucky to have this opportunity to work with him in such a fun, challenging piece. We are learning and growing together as both performers and humans.
To learn more about the Playhouse's production of
Murder for Two
, visit our
production detail page
.