5 Questions With Eric Shorey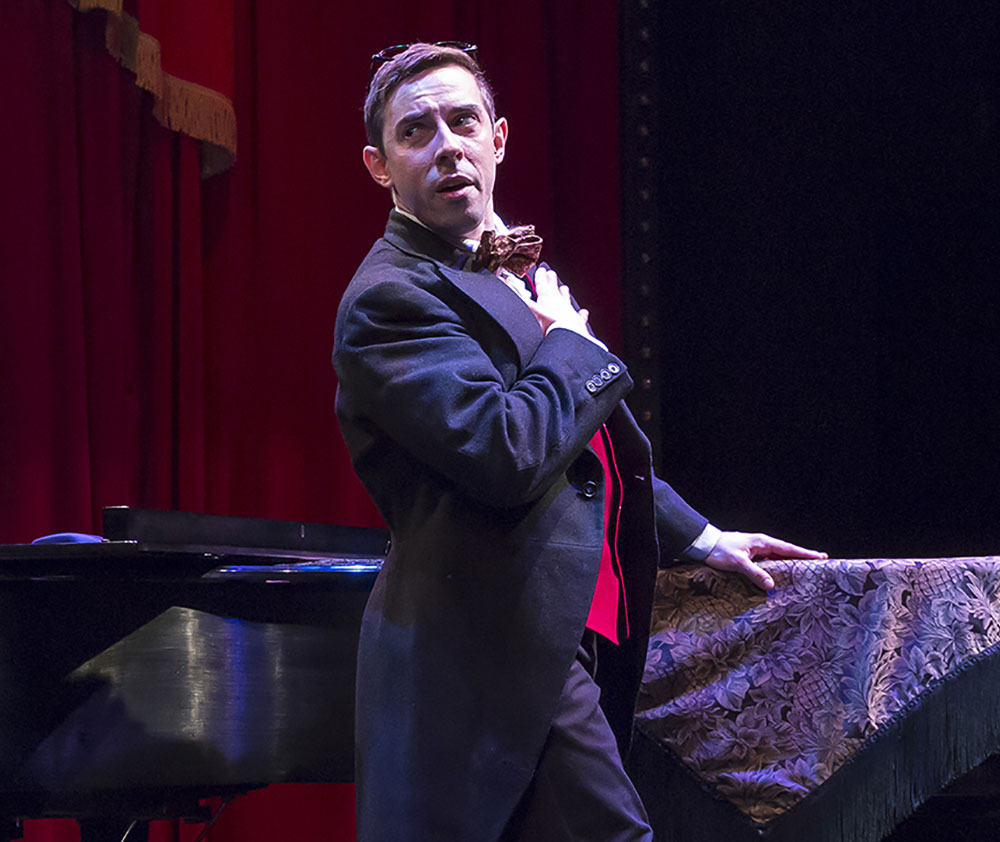 Eric Shorey plays The Suspects in
Murder for Two
.
Eric is thrilled to make his Cincinnati Playhouse in the Park debut. Past credits include
I Love A Piano
(Milwaukee Repertory Theater),
Murder For Two
(The Depot Theatre),
The Music Man
(Arena Stage),
Wonderful Town
(Musicals Tonight),
Chitty Chitty Bang Bang
(first national tour),
Guys & Dolls
(national tour) and
CATS
(national tour). Other regional credits include performances at Paper Mill Playhouse, Goodspeed Opera House, North Shore Music Theatre, Kansas City Starlight Theatre, Denver Center Theatre Company and Alabama Shakespeare Festival. His performance is dedicated to his partner in crime, EVT. Visit
www.EricShoreyNYC.com
. Instagram/Twitter: @ShoreyPrep. Proud AEA member.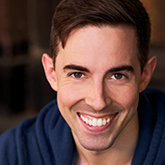 How long have you been acting, and where did you receive your training?
I was bitten by the theatre bug at age 7 with a local children's theatre group in my hometown of Elgin, Illinois. I continued to act in community theatre, take dance classes, music lessons, and I eventually booked my first professional job at the age of 19 in a touring production of
CATS
. I didn't go to college, so my training has come from experience and continues to this day.
When did you know you wanted to be an actor, and what's your favorite part of the job?
I pretty much knew from age 7 that a life in the theatre was the only path I wanted to take. Even before I realized you could make money being an actor, I somehow knew this is what I would be doing for the rest of my life. My favorite part of the job (or one of them) is knowing that you're giving the audience a chance to escape into the world of the play — to laugh, to cry, to think, whatever the case may be. In the case of
Murder for Two
, hearing laughter is so very rewarding, and it gives me great satisfaction knowing I was able to facilitate bringing the words on the page to life.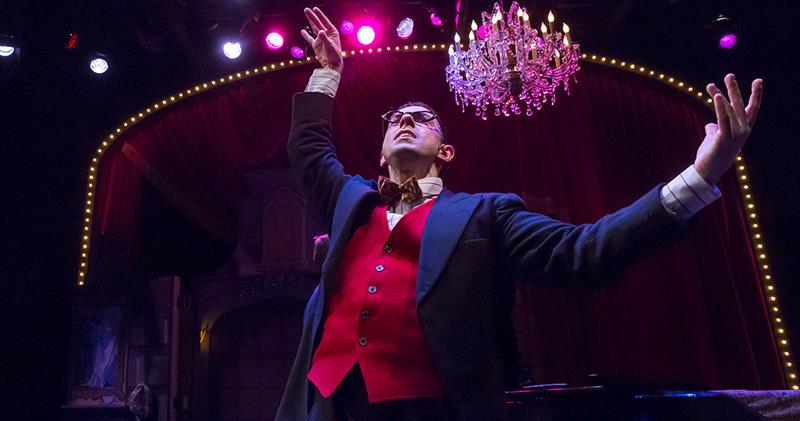 Eric Shorey in Murder for Two; photo by Mikki Schaffner.
What is your all-time favorite role you've performed, and why?
I have to say, in all honesty, that The Suspects in
Murder for Two
has been my favorite role. It brings together everything that I love about performing — singing, acting, dancing and playing piano. It is the most challenging role I've ever played, but the sense of accomplishment when I take my final bow is extremely rewarding.
What role have you been dying to play, and why?
I have a few on my bucket list, including Seymour in
Little Shop of Horrors
and Huck in
Big River
. But my number one is the Emcee in
Cabaret
. The character is, on the surface, a showman but is so much more complex. I am dying to dive into that show and peel back the layers of such a wonderfully gritty and mysterious character.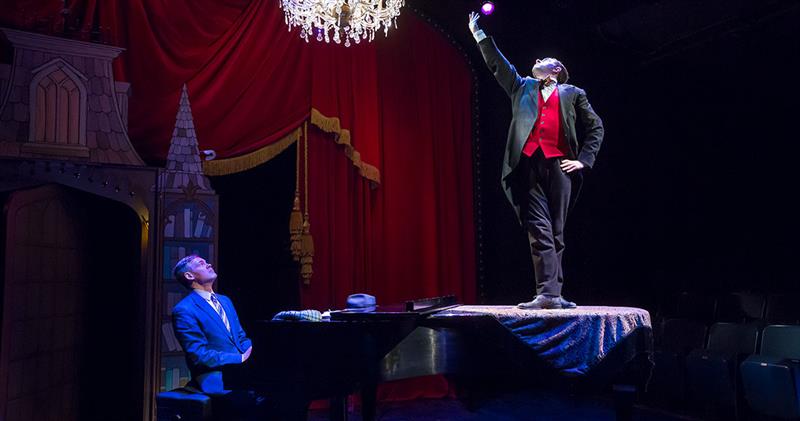 Eric Van Tielen and Eric Shorey in Murder for Two; photo by Mikki Schaffner.

What has been the most interesting part of working on Murder for Two so far?
I have really enjoyed finding the humanity in all of the characters I portray. Even though the show is zany, I find it much more interesting to base them all in reality and to find the truth behind each of them. It has also been interesting, and a dream come true, to perform alongside my fiancé, Eric Van Tielen. We have been together for over 9 years, yet we are still learning new things about each other through the process of performing this show together.
To learn more about the Playhouse's production of
Murder for Two
, visit our
production detail page
.