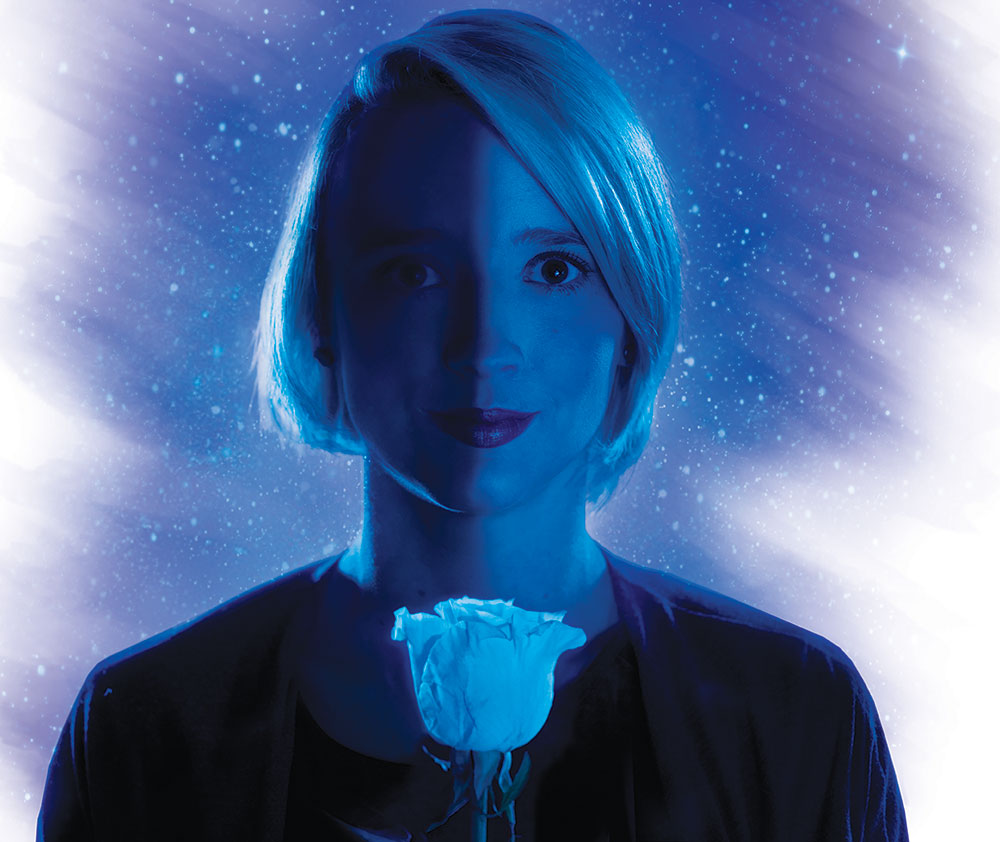 Are random events purely random? Or, are we simply blind to the obvious patterns a series of ostensibly random events could show us were we paying closer attention? Are our lives the sum total of a sequence of coincidences, or can we will what we most long for into the realm of actuality?
As 30-something Nora somewhat reluctantly re-enters the dating scene, these are the questions that haunt her precocious teenage daughter, Lexie. From the not-so-sidelines, Lexie watches with particular — and highly vested interest — the mistakes her mom seems to make over and over again as she searches for the perfect partner. In Allyson Currin's captivating world premiere
Sooner/Later
, the universal pains and pleasures of romance, marriage and parenting are presented in an inventive new way, and audiences are likely to find the portrayal simultaneously familiar and altogether illuminating.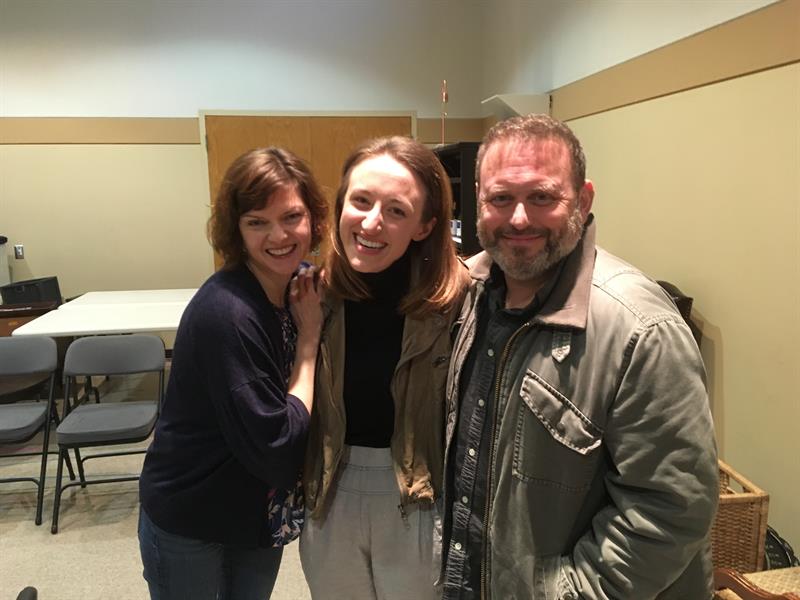 Mary Bacon (Nora), Olivia Cygan (Lexie) and Todd Cerveris (Griff) at the Playhouse's Meet and Greet for Sooner/Later.
On the surface, Lexie and Nora share an unusually close relationship, one that appears to defy the logic of adding a third party to the mix. But Lexie makes no secret of her downright desperation for a father, so she finds it all the more upsetting when a trend starts to emerge in Nora's dating story — a seemingly hopeless one. Following a series of inappropriate matches and then a string of prospect no-shows, Nora finds herself on the verge of giving up for good.
That's when Griff improbably enters the picture — first as an inadvertent witness to Nora's dating disasters and, ultimately, as a surprising and not-entirely-comfortable new suitor. But when complications inevitably arise,
Sooner/Later
's three characters must navigate fate's unavoidable turns, exploring what happens when life moves from a world of possibility to one of certainty. To say much more would spoil that discovery. According to the playwright, "I always use the phrase 'a romantic comedy with a metaphysical twist' to describe the play. I think that captures its spirit without revealing too much."
In the world of theatre, Allyson Currin is the epitome of a Renaissance woman. Her experience includes acting (since the fourth or fifth grade), directing (for which she earned her MFA from the University of Virginia), writing (moving from poetry and altering the endings of sad novels as a child to playwriting when she hit her 20s) and teaching. Based in Washington D.C., and now the author of more than 20 plays, her works have been produced at Source Theatre Company, Church Street Theatre, Washington Shakespeare Company, Imagination Stage, Signature Theatre and the Kennedy Center, among many others. Somehow, Currin also finds time to shepherd the evolution of other new works, serving as the managing director of GWU's New Play Festival and chair of the National Playwriting Program at the Kennedy Center's American College Theatre Festival. She has twice been nominated for the Helen Hayes Outstanding New Play Award.
Sooner/Later
began life nearly four years ago as a one-act originally titled,
The Sooner Child
. The script received workshops at The Rose Theatre Co. and Project Y before a different kind of twist brought it to the attention of Playhouse Artistic Director Blake Robison.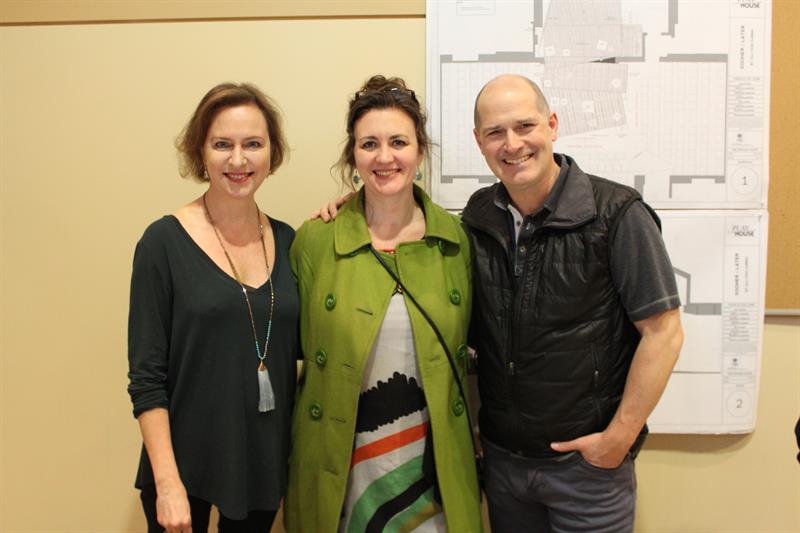 Allyson Currin (Playwright), Lisa Rothe (Director) and Blake Robison (Playhouse Artistic Director) at the Meet and Greet for Sooner/Later.
"A couple of years ago, we produced Ally's young adult play
High School Alien
as part of our school and Off the Hill touring series," says Robison. "The play was so fun and thoughtful and successful that I invited her to share her latest adult work with the Playhouse."
Robison was immediately excited with the script for
Sooner/Later
, which he describes as "smart, funny and heartbreaking, all at the same time." He chose to make it the second consecutive world premiere production in the Playhouse's Shelterhouse season this year. The fact that both premieres (the other being Deborah Zoe Laufer's
Be Here Now
) are written by up-and-coming female playwrights is not coincidental.
"In recent years, the Playhouse has made a strong commitment to producing new plays by female playwrights, who have been underrepresented historically on our stages," says Robison. "Ally is a rising star in the theatre world, and I wanted to make sure that Cincinnati audiences get to hear her voice."
As for what he hopes those audiences will take away from
Sooner/Later
? "That life is unpredictable, fleeting and precious," says Robison. "This play hits all of those notes in a humorous, yet moving, way."
To learn more about the Playhouse's world premiere production of
Sooner/Later
, visit our
production detail page
.