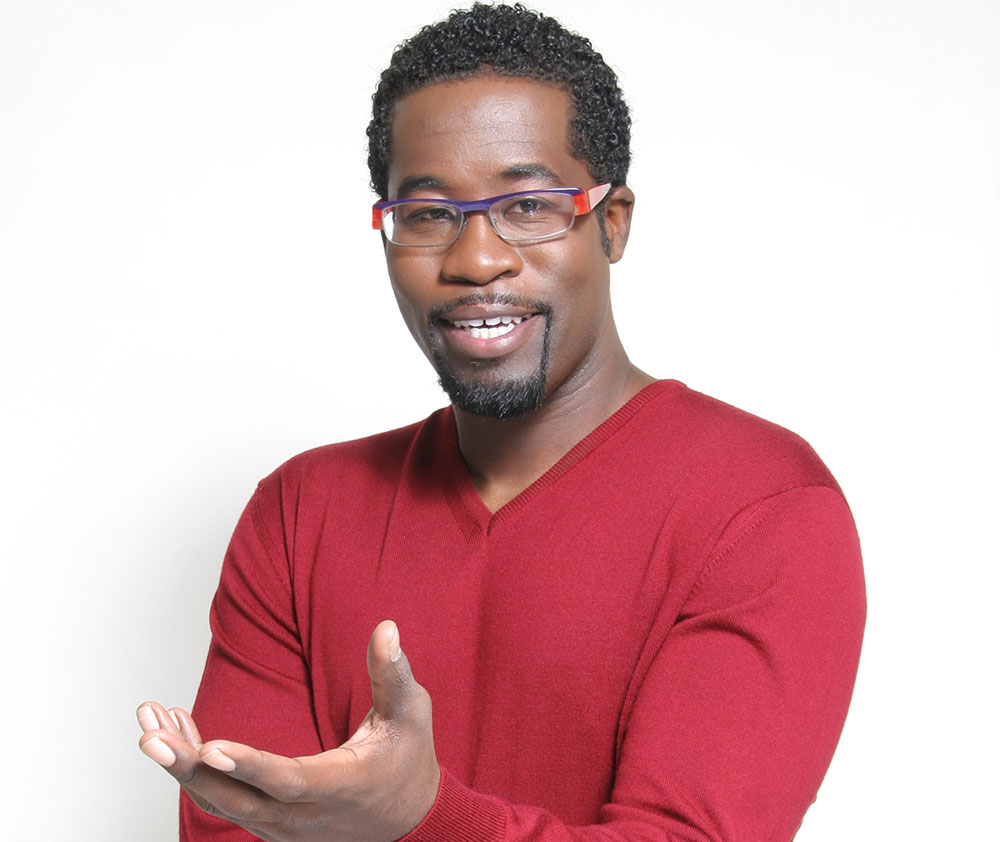 Daniel Beaty's profound writing returns to the Playhouse with the contemporary drama
Mr. Joy
. Through the performance of a single actress, this uplifting story features nine different characters who describe the impact that a single person makes on their community. This is the third time the Playhouse has featured Beaty's work. His play
Emergency
was part of the theatre's Alteractive series in 2007, and Beaty wrote, directed and performed in the one-man show
Through the Night
in 2012.
Before he made his Playhouse debut, Beaty had been making waves in the arts community as a creative powerhouse who moved fluidly between artistic media as a poet, author, filmmaker and motivational speaker. In 2005, he performed an original, spoken word poem titled "Knock Knock" on HBO's
Russell Simmons Presents Def Poetry
. The poem, inspired his own upbringing, traces a son's fractured relationship with his incarcerated father. The recording of that performance alone has garnered about 17 million views online.
Beaty learned the craft of public speaking from an early age while growing up in an urban, poverty-stricken area of Dayton, Ohio, and watching his father and brother spend their lives in and out of prison. In third grade, he wrote his first speech about Rev. Dr. Martin Luther King, Jr. He quickly found that public speaking, poetry and performance could be used as tools to manage trauma and to encourage social transformation. He has since established himself as a bold, socially-conscious storyteller in theatre, film, television and publishing.
Take a look at just a few of Beaty's signature storytelling style of spoken word poetry.
To learn more about the Playhouse production of
Mr. Joy
, visit the
production detail page
.