The Essential Ayad Akhtar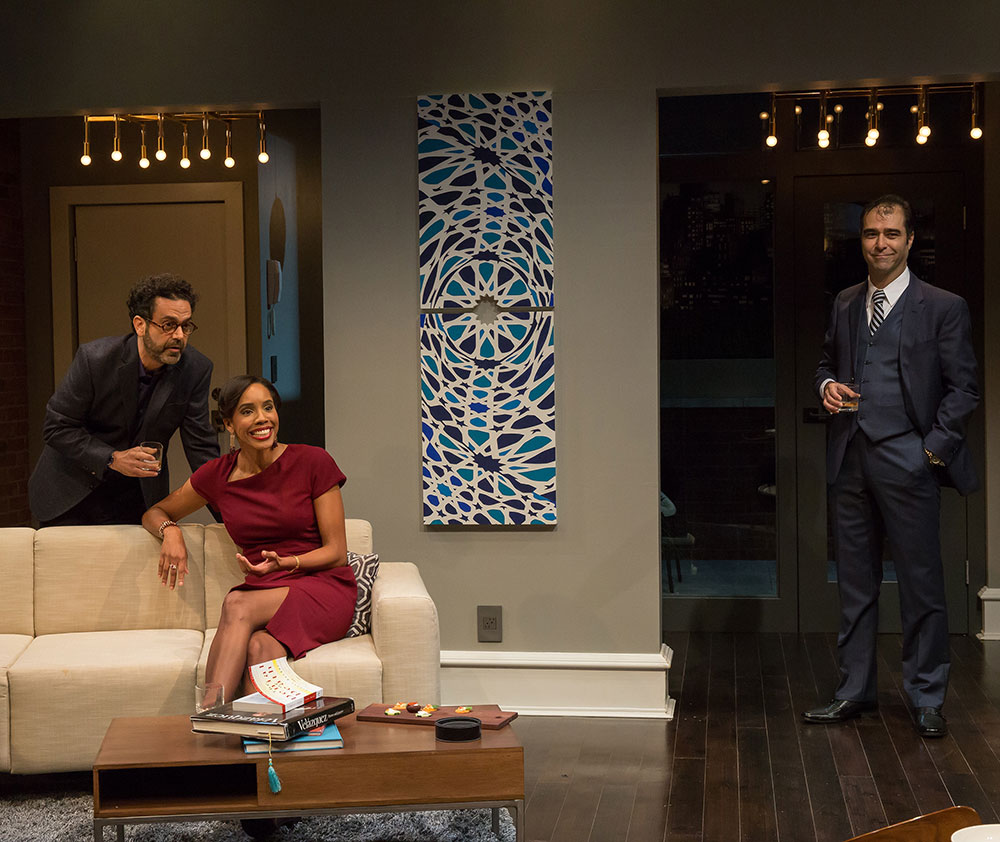 Playwright Ayad Akhtar has known he wanted to be a writer for years, but it took him time to find his voice. Once he did, he's been prolific, winning significant acclaim and the 2013 Pulitzer Prize for
Disgraced
, which opens the Playhouse's 2016-17 Thompson Shelterhouse season.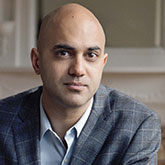 If you love
Disgraced
, you might be interested in exploring more of Akhtar's voice. Here's a list of other essential works, all of which are readily available.
In Print
Akhtar's debut coming-of-age novel, American Dervish, was published in 2012, garnering accolades as Best Book of the Year from
Kirkus Reviews
, Toronto's
The Globe and Mail
,
Shelf Awareness
and Oprah Winfrey's
O Magazine
. Set in Wisconsin (where Akhtar himself was raised) in the 1980s, it's the story of a young man growing up in a secular household whose world is changed when his mother's oldest friend from Pakistan comes to live with his family. Through her, he learns about the Quran and his Muslim heritage.
According to Akhtar, "The novel is an attempt to liberate the more heartfelt metaphorical version of religious experience from the literalist dogma of the orthodoxy. As such, the Quran has two faces: one that transcends its cultural specificity and evokes deeper, universal truths, and another that is bound by its origins and which serves as a restrictive, atavistic force. I wanted to dramatize the tension between these two points of view. This is the real conflict of the novel."
On Screen
Also an actor and screenwriter, Akhtar wrote and starred in 2005's
The War Within
, about two Pakistani men whose friendship falls apart when one becomes involved in a terrorist plot. Akhtar earned an Independent Spirit Award nomination for best screenplay for his feature film debut.
Asked about the script, Akhtar told
The Stranger
, "We were trying to get underneath the level of political discourse that has become pretty stale about a lot of these topics. And to identify the root human cause of people going out and blowing themselves up in some giant statement of protest and murder. So when you start trying to understand why the Other has so much contempt, hate and disdain for this way of life that they would want to come and decimate it or kill themselves … you start to look at the world that we live in with a totally different light. And you start to recognize — it's about individuals' sense of being alienated and isolated from something that's always larger than … that consumes, that mass produces."
On Stage
In addition to Disgraced, Akhtar's plays include 2012's
The Invisible Hand
, about an investment banker kidnapped in Pakistan by an Islamist militant group. To negotiate his survival, he takes matters creatively into his own hands. The show was nominated for the American Theatre Critics Association/Steinberg New Play Award and won Best New Work from the St. Louis Theater Critics Circle in 2013.
The comedic drama
The Who & The What
premiered at La Jolla Playhouse in 2014 before a New York run at LCT3/Lincoln Center Theater. It is the story of a writer who comes into conflict with her traditional Muslim family when they discover that her latest work includes a depiction of the Prophet Muhammad and criticizes the role of women in Islam.
The latter play was envisioned as a dialogue with a classic comedy — William Shakespeare's
The Taming of the Shrew
. "I had long been circling around the idea of a story in which a bright young Pakistani American woman attempts to separate from her father, with her deep filial piety, the circumstance of her mother's death and her own existential anxieties all working against her," Ayad wrote in an introduction to the published version of the script for
The Who & The What
. "She has found a way to proceed with the inner work incumbent on anyone wishing to individuate, but only by channeling her defiance, longing and outrage into the writing of a book. …One of the perplexities of writing this play was the long process of coming to understand the fight at the heart of it: not just that of a daughter with her father, but that of my love for and my battle with my heritage, my family, my tradition."
To read more interviews with Ayad Akhtar, visit his
personal website
. To learn more about
Disgraced
, visit the show's
production detail page
.
Photo of Maury Ginsberg, Krystel Lucas and Barzin Akhavan in Disgraced by Mikki Schaffner.