The Magic of A CHRISTMAS CAROL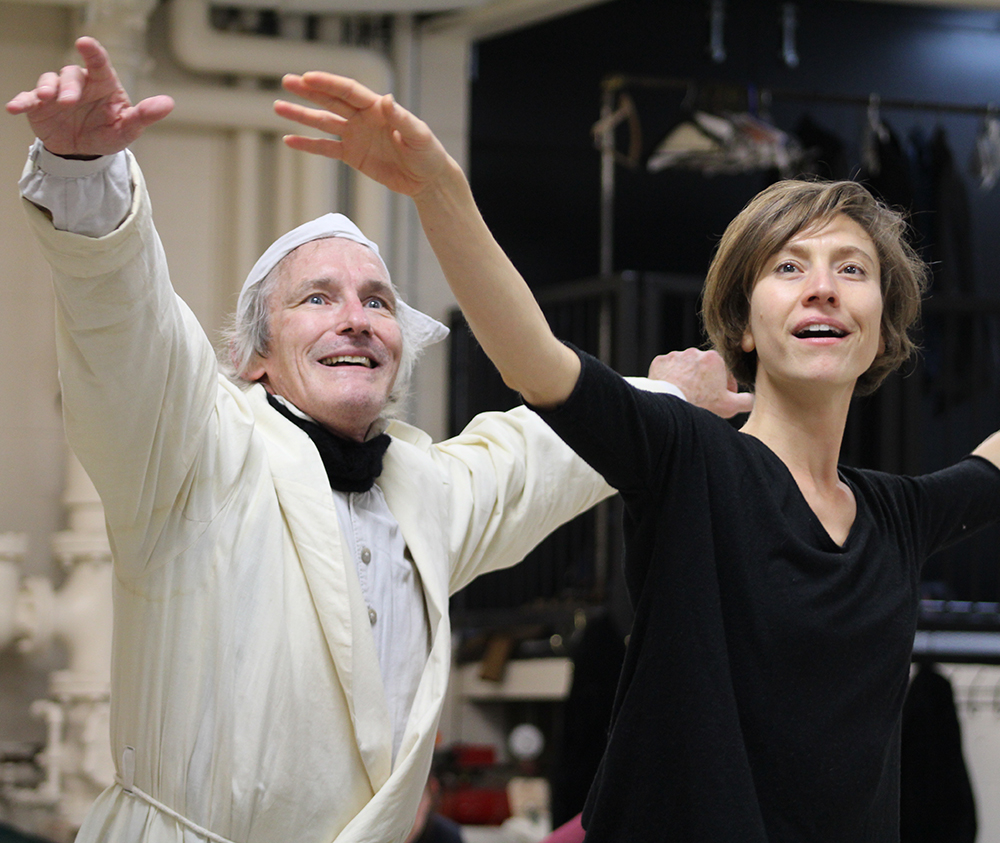 Michael Evan Haney discusses the nuances of directing the Playhouse's holiday production of
A Christmas Carol
each season.
In your opinion, what makes our production of A Christmas Carol unique?
The script, the script and the script. Howard Dallin's adaptation is the best I've ever read or seen of this Dickens' classic.
Is there a part of the rehearsal process that, regardless of how many times you return to the show, still finds a way to be different each time?
Each year presents new challenges. Part of my job is to integrate the actors joining the show for the first time with the old hands. This is always exciting because new energy and new ideas keep the show fresh and ever-changing. We all work together to tell this magnificent story in a clear and exciting way.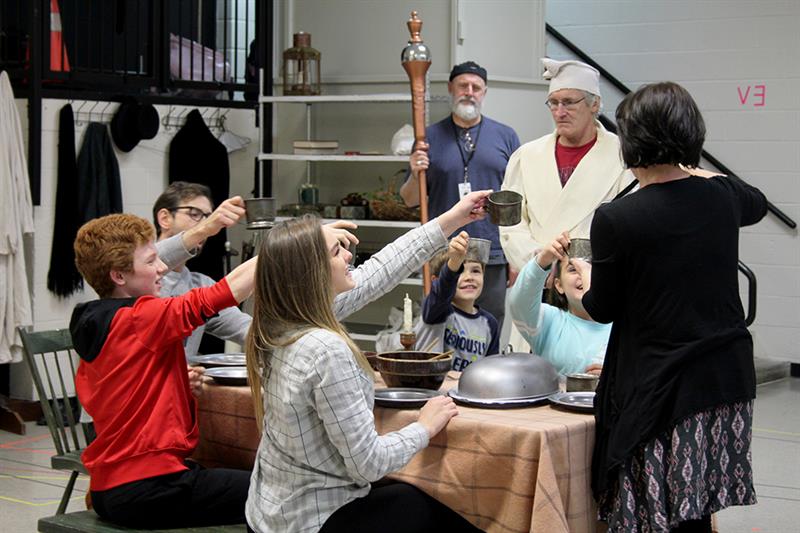 The cast of A Christmas Carol.
There are a lot of moving parts in this play. What is the most elaborate part of tech rehearsal?

The most elaborate part of tech is the moment when Scrooge sees his own gravestone and is seemingly being dragged down to hell center stage. Within seconds, he finds himself back in his bed on Christmas morning. Almost every moving part of the set is involved and Bruce Cromer as Scrooge is tended by several of our top-notch backstage crew (like a race car during a pit stop) to ready him for his ultimate transformation and redemption. Sound and lights also conspire to create this theatrically magical moment.
Sabian Swan, Kevin Renn and Michael Evan Haney during rehearsal for A Christmas Carol.
What's the best thing about working with Bruce Cromer as Ebenezer Scrooge?
Bruce is a dream to work with — talented, tireless, astonishingly creative and kind, smart and generous, a great actor and a great friend. The best part of working with Bruce is that he is forever curious and never stops working on the role of Scrooge. He does this while embracing the other 30 members of the cast with his loving spirit.
What does Dickens' holiday story have to say to us after all this time?
I've always said — when asked "Why
A Christmas Carol
again?" — that it is the second greatest story ever told. This story of redemption is timeless because, as human beings, we need to be reminded that we are all connected — that we are all fellow travelers to the grave. Our greatest challenge during our time on earth is to help and love our fellow man. It is also our greatest joy. A Christmas Carol shows us that we can all be better citizens of this world. There is still time to bring peace on earth. There is still time to become women and men of good will. So Merry Christmas, and God bless us, every one!
The cast of A Christmas Carol.
To learn more about the Playhouse production of
A Christmas Carol
, visit the
production detail page
.
Pictured in lead image: Bruce Cromer with Kathleen Wise in rehearsal for A Christmas Carol. Photos by Aly Michaud.