Give Your Spirits a Lift!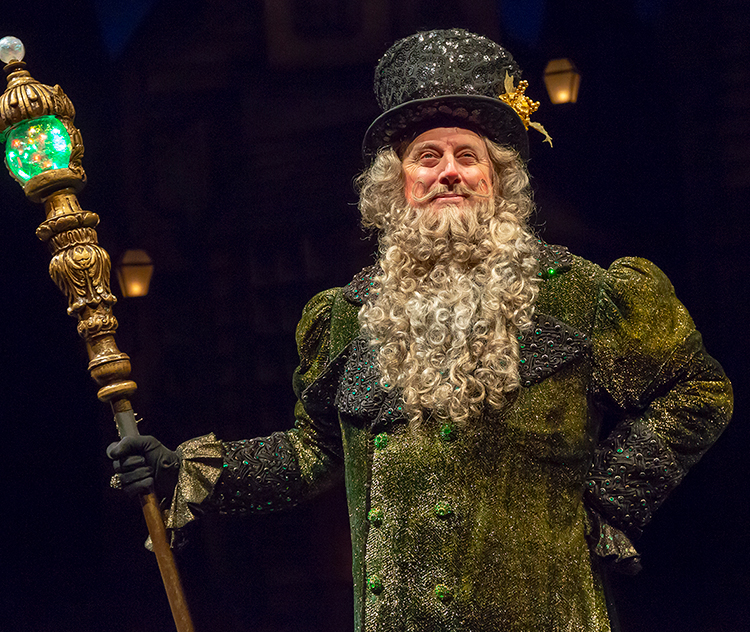 Charles Dickens' A Christmas Carol has endured for generations since its original publication as a novel in 1843. Its heartwarming message of redemption and its timeless themes of faith and humanity helped restore the spirit of the holiday season throughout Britain in the 19th century. For these reasons, A Christmas Carol is considered "the second greatest Christmas story ever told" and its author a beloved storyteller who imparted sentiment and wisdom that we still embrace today. Check out these quotes from A Christmas Carol and other Dickens stories.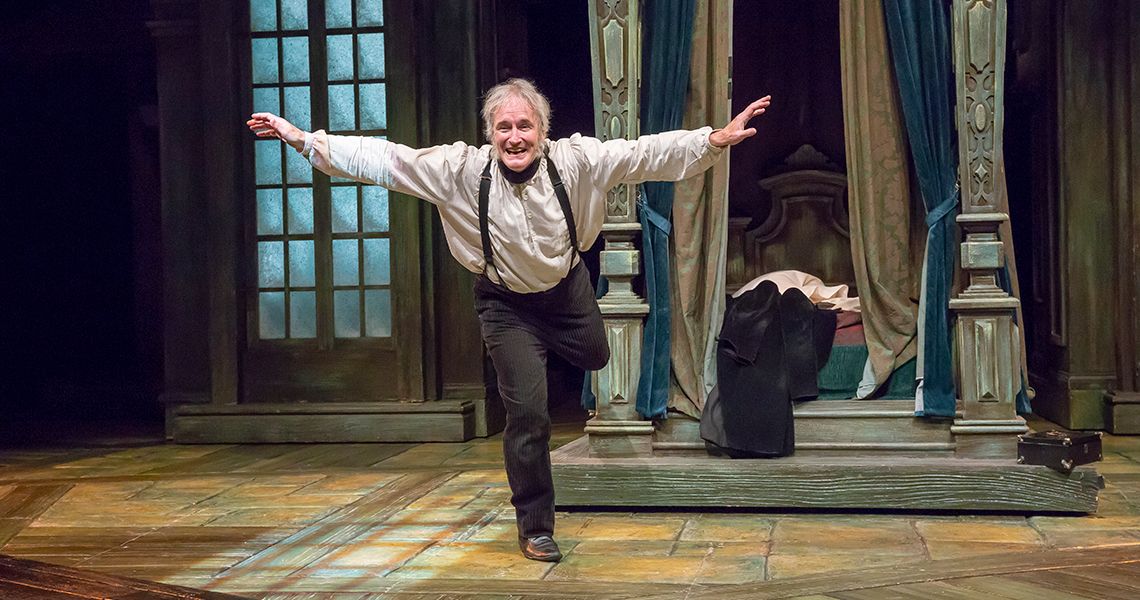 Bruce Cromer in A Christmas Carol. Photo by Mikki Schaffner.

"It is a fair, even-handed, noble adjustment of things, that while there is infection in disease and sorrow, there is nothing in the world so irresistibly contagious as laughter and good-humour." — A Christmas Carol
"Family not only need to consist of merely those whom we share blood, but also for those whom we'd give blood." — Nicholas Nickleby
"I hope that real love and truth are stronger in the end than any evil or misfortune in the world." — David Copperfield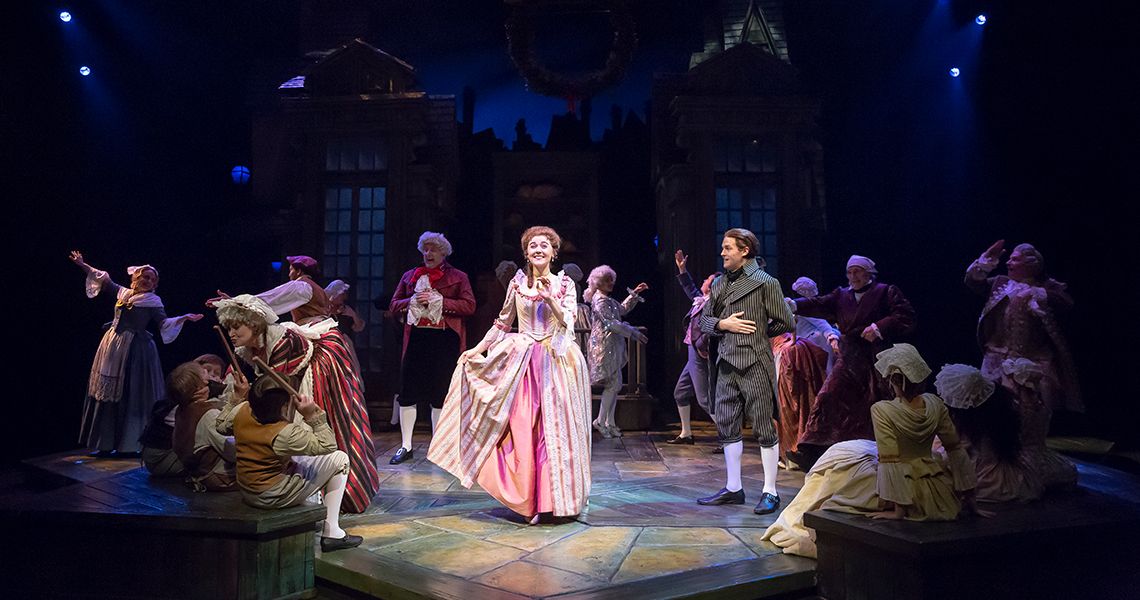 The cast of A Christmas Carol. Photo by Mikki Schaffner.

"Have a heart that never hardens and a temper that never tires and a touch that never hurts." — Hard Times
"From the death of each day's hope, another hope sprung up to live to-morrow." — The Old Curiosity Shop
"Happiness is a gift and the trick is not to expect it, but to delight in it when it comes." — Nicholas Nickleby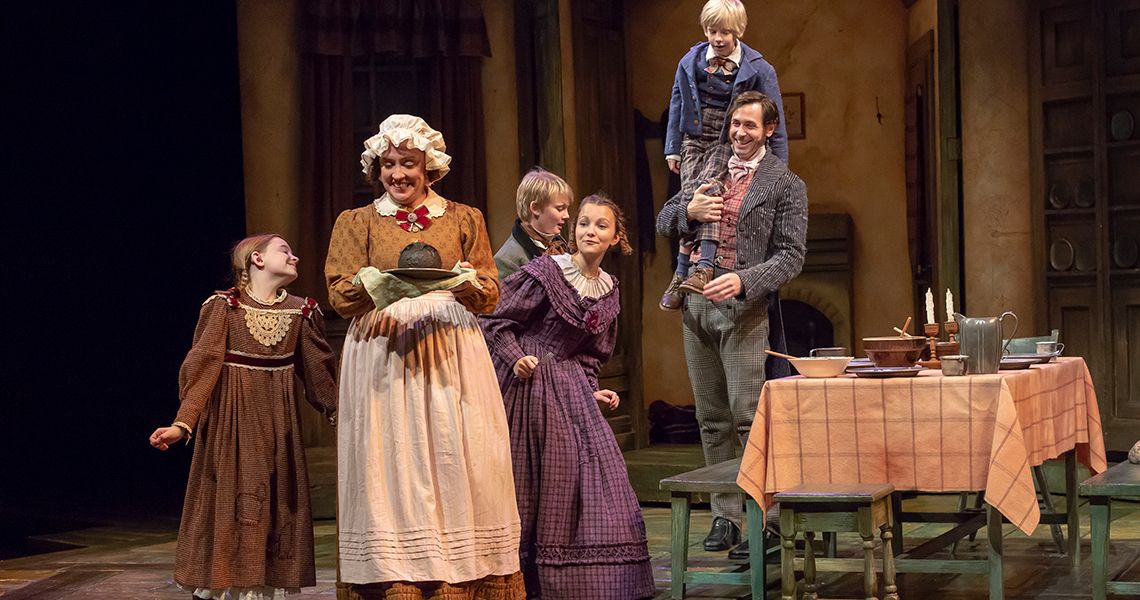 The cast of A Christmas Carol. Photo by Mikki Schaffner.


"And thus ever by day and night, under the sun and under the stars, climbing the dusty hills and toiling along the weary plains, journeying by land and journeying by sea, coming and going so strangely, to meet and to act and react on one another, move all we restless travellers through the pilgrimage of life." — Little Dorrit

"It is because I think so much of warm and sensitive hearts, that I would spare them from being wounded." — Oliver Twist
"Heaven knows we need never be ashamed of our tears, for they are rain upon the blinding dust of earth, overlying our hard hearts. I was better after I had cried, than before — more sorry, more aware of my own ingratitude, more gentle." ― Great Expectations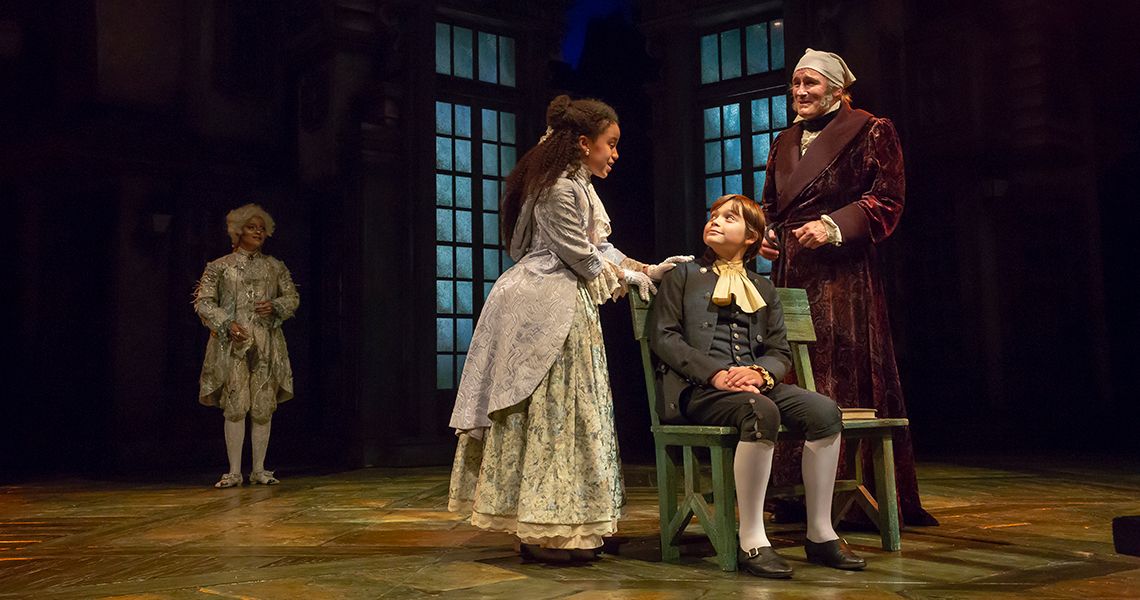 Britney Nicole Simpson, Ari Elizabeth Johnson, Teancom Thacker and Bruce Cromer in A Christmas Carol. Photo by Mikki Schaffner.


"There are dark shadows on the earth, but its lights are stronger in the contrast." — The Pickwick Papers
"I found every breath of air, and every scent, and every flower and leaf and blade of grass and every passing cloud, and everything in nature, more beautiful and wonderful to me than I had ever found it yet." — Bleak House
"So may the New Year be a happy one to you, happy to many more whose happiness depends on you!" — The Chimes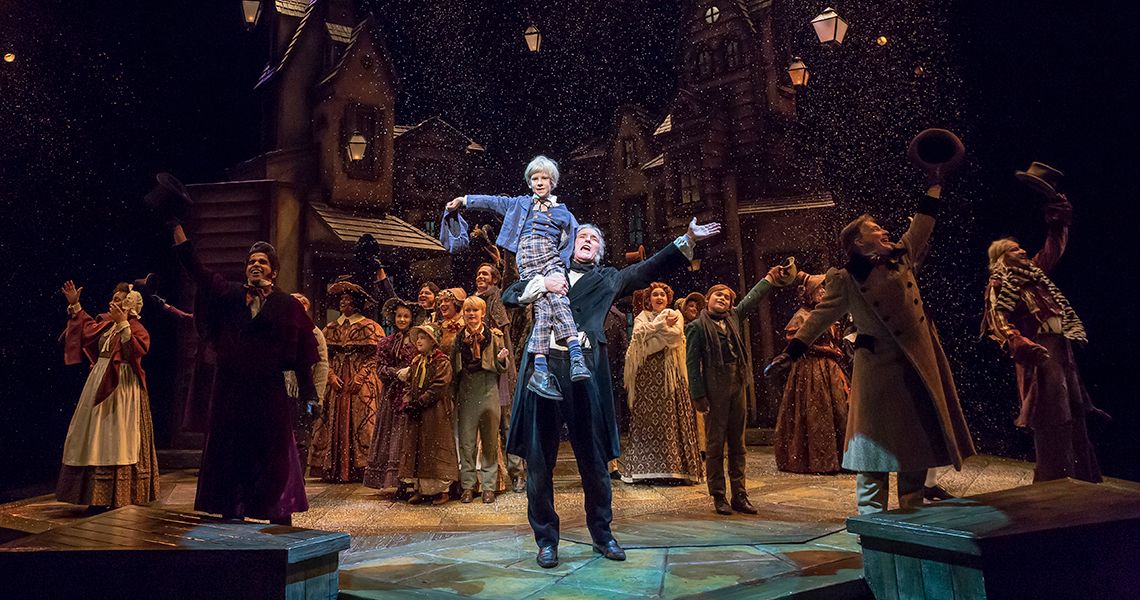 The cast of A Christmas Carol 2018. Photo by Mikki Schaffner.

To learn more about the Playhouse's production A Christmas Carol, presented by First Financial Bank, visit our production detail page.
---
Give Back With the Playhouse This Holiday Season!
Join the Playhouse and Hoxworth Blood Center for our 24th annual blood drive! Donors will receive a voucher for half-price tickets for select performances of A Christmas Carol and Buddy: The Buddy Holly Story. You'll also leave knowing that you provided life-giving support to those in need, saving up to three lives with your single donation.
For an appointment, visit www.hoxworth.org/groups/playhouse. Appointment times are limited, so you are strongly encouraged to reserve your spot in advance