5 Questions With Rob Morrison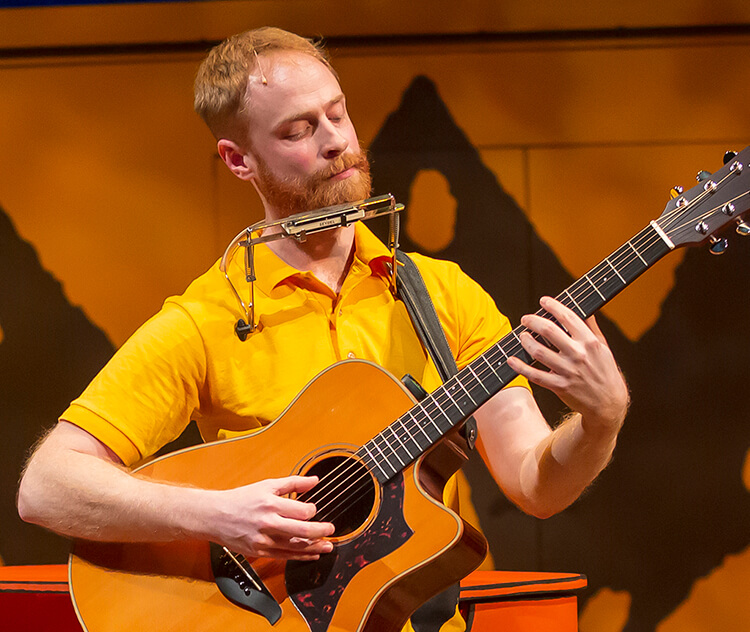 Rob plays Charlie Brown in
You're a Good Man, Charlie Brown
.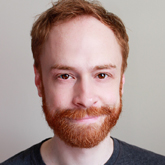 Rob is overjoyed to be making his debut at Cincinnati Playhouse on the Park! His off-Broadway credits include
Avenue Q, Nevermore: The Imaginary Life and Mysterious Death of Edgar Allan Poe, Pinkalicious the Musical
and
The Top Job!
Rob originated the role of narrator/instrumentalist in
Moonshine: That Hee Haw Musical
(Dallas Theater Center), as well as the role of Paul Allen in
Nerds: A Musical Dot-Comedy
(Philadelphia Theatre Company, North Carolina Theatre). Regionally, he has appeared as Annas in
Jesus Christ Superstar
(North Carolina Theatre) and Bobby Strong in
Urinetown
(Lyric Stage Company of Boston). Rob is the voice of the animated dog Doodle on
Sunny Day
(Nick Jr.) and a plethora of characters on
Peg + Cat
(PBS). His upcoming voiceover credits include the new Amazon series
The Bug Diaries
. On television, he has been seen on
Unforgettable
(CBS) and
Alpha House
(Amazon Video); film credits include
Freedom
(2014 film). A songwriter and multi-instrumentalist, Rob is a founding member of the folk-rock collective The Hollows, whose music video "Mountains to the Sea" was featured on Billboard. Rob's music has been used in films and television series, including Hulu's
It Could Be Worse
. He composed the score for the award-winning independent film
Sun Belt Express
. Visit
www.therobmorrison.com
. Instagram:
@therobmorrison
---
How long have you been acting, and where did you receive your training?
Professionally speaking, I've been acting for 18 years. Prior to that, I remember performing in plays in preschool and elementary school, which were usually holiday-themed. I was always kind of dazzled by the experience of performing but hadn't really considered acting as an actual pursuit. In eighth grade, when my family moved to North Carolina, I began taking acting classes at the YouTheatre program at Flat Rock Playhouse, and theatre quickly became all I wanted to do. I received a BFA in Musical Theater from Emerson College.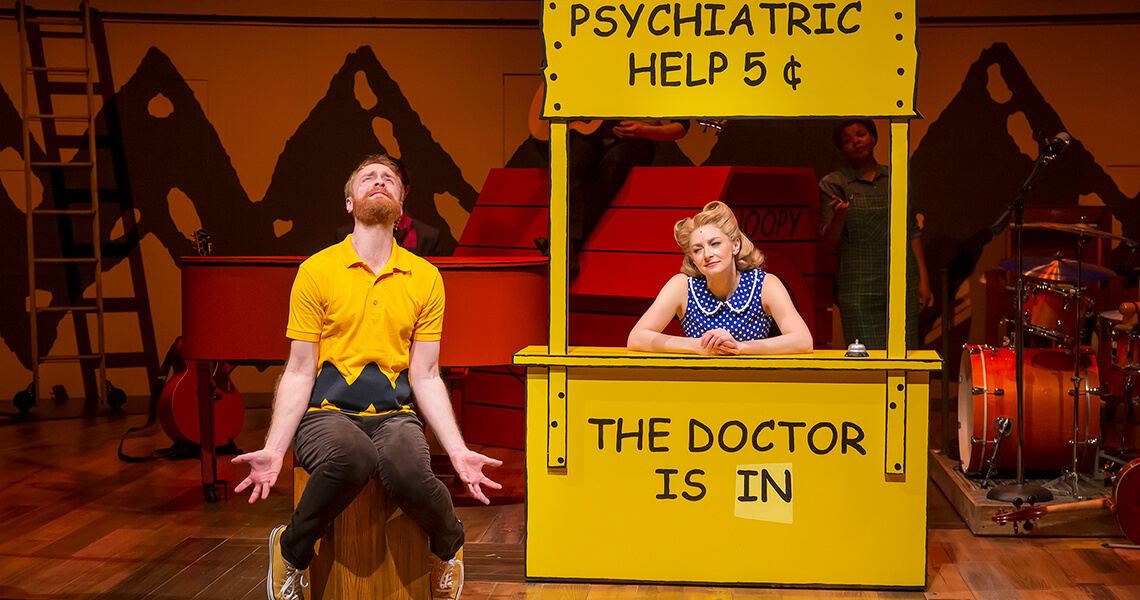 Rob Morrison and Lauren Molina with Stephanie Anne Johnson in You're a Good Man, Charlie Brown. Photo by Mikki Schaffner.
When did you know you wanted to be an actor, and what's your favorite part of the job?
I had my a-ha moment during my senior year of high school. I was playing Ichabod Crane in a musical adaptation of
The Legend of Sleepy Hollow
(by Damian Domingue) at Flat Rock, and I had my first experience of truly losing myself in a character. I felt like I was living in the character's skin rather than just playing the idea of the character. This was the first breakthrough I had as an actor, and I was hooked.
What is your all-time favorite role you've performed and why?
It's so difficult to choose just one! I played the role of a narrator/multi-instrumentalist in
Moonshine: That Hee-Haw Musica
l. That show was a dream come true for me: a hilarious book (written by Robert Horne), perfect songwriting (by Brandy Clark and Shane McAnally), and I even got to function as an adjunct member of the pit band, playing a slew of different instruments — which is always fun. Similarly, playing Charlie Brown, especially in our very unique actor/instrument production at the Playhouse, is a huge honor and probably at the top of my list now. It's humbling to play such an iconic character, one that so many audience members have a history with. I love helping to bring the Peanuts gang to life.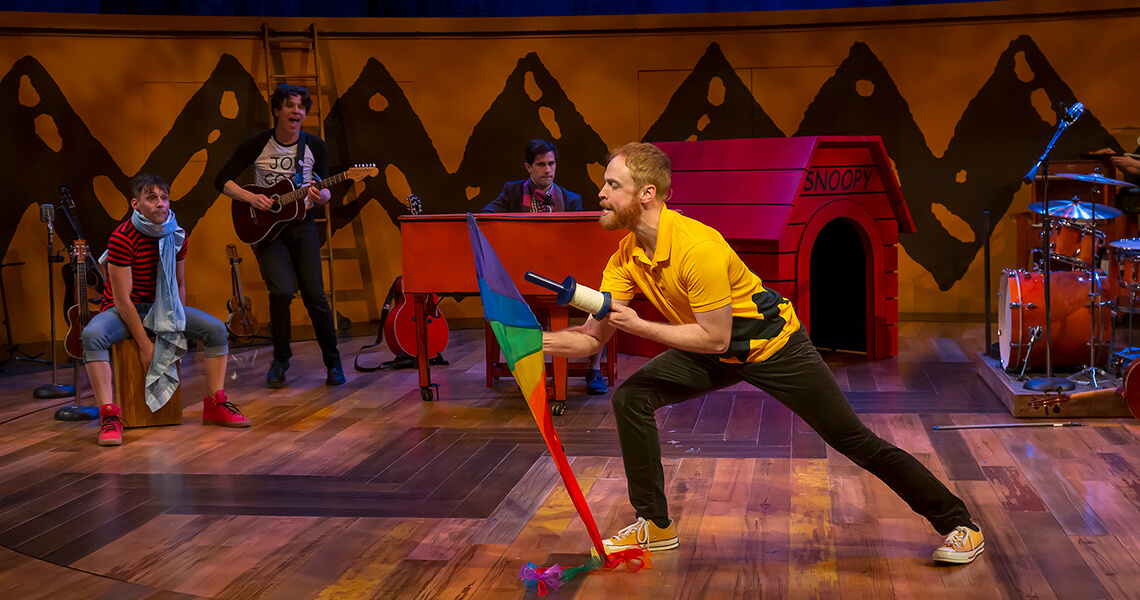 Nick Cearley, Armando Gutierrez, Brett Ryback and Rob Morrison in You're a Good Man, Charlie Brown. Photo by Mikki Schaffner.
What role have you been dying to play and why?
I played the Balladeer in
Assassins
in college, but we had to do a drastically shortened version of the show — I'd love to play the role again, in a full production. I've always been attracted to works that combine challenging themes and whip-smart writing, and
Assassins
might be one of the finest examples of that in musical theatre. I've seen the role of the Balladeer approached a lot of different ways — I think that kind of open-endedness is fascinating. I also love Americana music, and Sondheim's treatment of the genre is really crafty.
What has been the most interesting part of working on You're a Good Man, Charlie Brown so far?
In our show, I play guitar, mandolin, banjo, ukulele, harmonica and slide guitar, which is in open G tuning. The multi-tasking of playing an instrument while acting (and singing... and moving...) proved to be a big challenge in rehearsal, while I was still learning the material along with the rest of the cast. I've worked on actor/instrument pieces before, but none as immersive and consistently underscored as this production of
You're a Good Man, Charlie Brown
. I was pretty nervous about being able to commit this amount of music to memory, let alone being able to act simultaneously. Our incredible director, Bill Fennelly, made a wonderful statement on our first day: You have to go slow to go fast. So, I'd say the most interesting part of this process was initially feeling overwhelmed by the amount of musical material that I needed to absorb into my fingers and my brain but deciding to trust the process that our creative team was encouraging us to have. Gradually, that overwhelmed feeling evolved into a sense of confidence and optimism. And that feels like a very Charlie Brown journey.
---
To learn more about the Playhouse's production of
You're a Good Man, Charlie Brown
, visit our
production detail page
.