5 Questions With Nick Cearley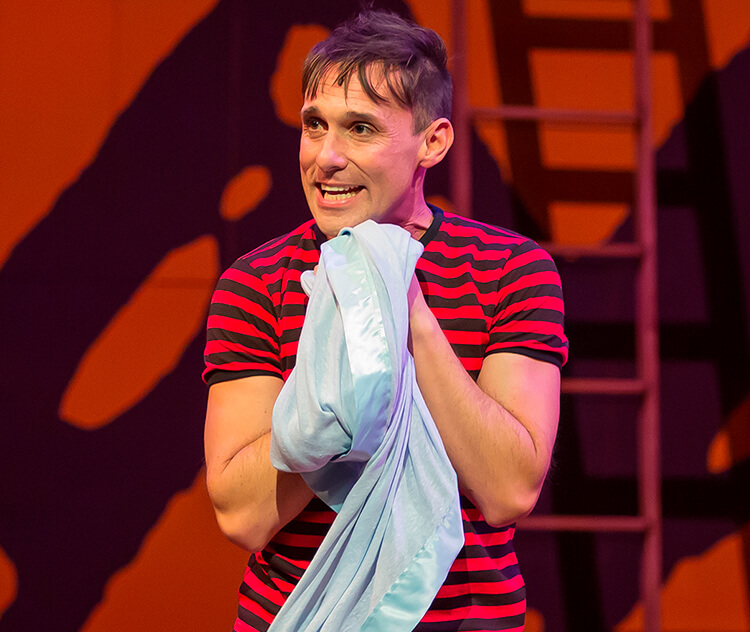 Nick plays Linus in and is the co-conceiver and dance captain of
You're a Good Man, Charlie Brown
.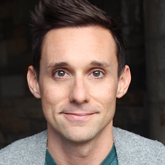 Nick is stoked to return to his hometown (Fairfield) for this exciting concept of
You're a Good Man, Charlie Brown
which he co-conceived! He was last seen at the Cincinnati Playhouse in the Park as Seymour in
Little Shop of Horrors
. He is one half of the critically acclaimed "undie"-rock comedy duo known as The Skivvies (theskivviesnyc.com), co-created with Lauren Molina. Most recently, he completed eight regional premieres across the country of the critically acclaimed one-person play
Buyer & Cellar
. Broadway/first national/off-Broadway credits include
All Shook Up
(Broadway first national),
A Midsummer Night's Dream, Pageant: The Musical
(original cast album on Jay Records, Drama Desk nomination Best Revival) and
Sex Tips for Straight Women from a Gay Man
. He has worked extensively regionally including Portland Center Stage, Williamstown Theatre Festival, American Conservatory Theater in San Francisco (A.C.T.), Bay Street Theater, Huntington Theatre Company, Two River Theater, American Stage Theatre Company, Theatreworks/USA, New York Stage and Film, City Theatre Company, Eugene O'Neill Theater Center, Berkshire Theatre Group, Ensemble Theatre Cincinnati, Rubicon Theatre Company and Bucks County Playhouse. He was also named on the OUT100 list of most intriguing and compelling LGBTQ actors of the year. Follow Nick on Instagram and Twitter:
@clearlycearley
@theskivviesnyc.
Visit
www.nickcearley.com
.
---
How long have you been acting, and where did you receive your training?
I grew up just outside of Cincinnati in Fairfield, Ohio. My parents put me in dance classes very young, and I can't remember a time when I wasn't on stage. I went to Fairfield High School and then went to Boston Conservatory and received my BFA in Musical Theatre. I moved to New York City after college and that's where I have lived since.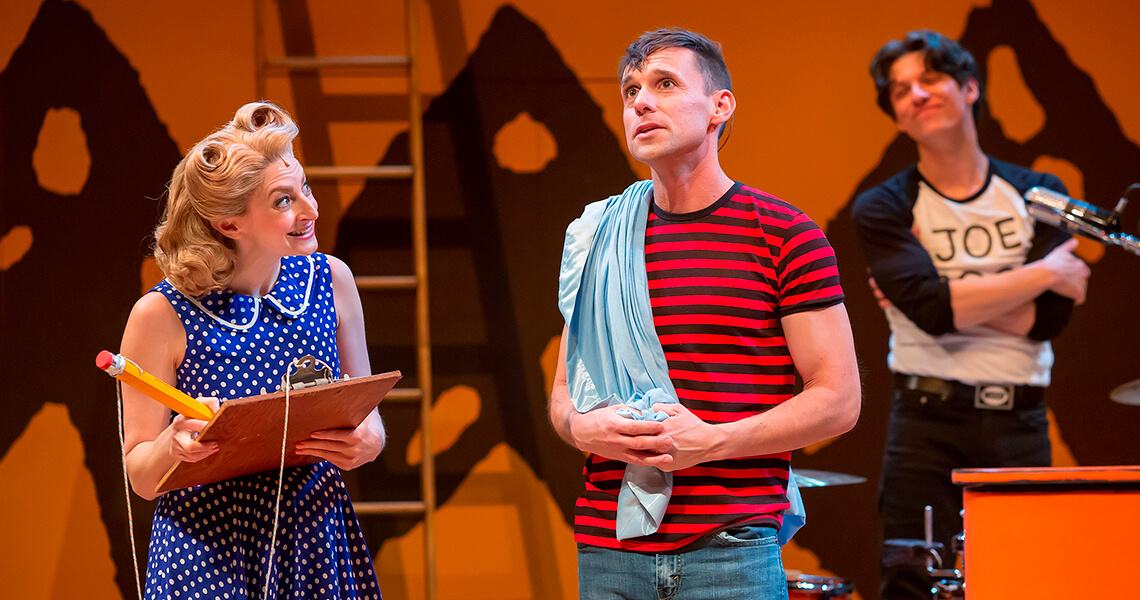 Lauren Molina and Nick Cearley with Armando Gutierrez in You're a Good Man, Charlie Brown. Photo by Mikki Schaffner.
When did you know you wanted to be an actor, and what's your favorite part of the job?
I have always known I wanted to be an actor. "They" say if you can do anything else than be an actor, do it because the life of an actor is so unpredictable. I don't know how to do anything else, so it makes sense this is my job! My favorite part of my "job" is that it doesn't feel like a job. A day doesn't go by where I feel like I haven't created something.

What is your all-time favorite role you've performed and why?
I don't think I could pick just one. I choose to find what I love about each show and role I play and try not to focus on what I don't like. With
You're a Good Man, Charlie Brown
, it has been a dream because the concept came from my brain originally. So, that is a different feeling. I have loved doing the play
Buyer & Cellar
, a brilliantly written one person play about what would happen if someone worked in the shopping mall in Barbara Streisand's basement. She has a mall in her basement! That's actually true! I have been fortunate enough to get to do that role in eight different productions across the country. I had eight different directors, eight different sets, eight different costumes, etc. When a role is in your bones so hard, it is a dream to get to be able to play with it on eight different playgrounds with eight different sets of eyes. And, of course, Seymour in
Little Shop of Horrors
at Playhouse (which was a co-production with Portland Center Stage as well) was an absolute thrill. A childhood dream role. The Hamlet of musical theatre roles. I love any musical where I get to sport a pair of glasses and "Horror" is in the title. I put
The Rocky Horror Show
(which I have been fortunate to do multiple productions of as well!) up there, too.
Nick Cearley with Brett Ryback in You're a Good Man, Charlie Brown. Photo by Mikki Schaffner.
What role have you been dying to play and why?
A part that is brand new, untouched before, where I would get to create it. I love the freedom of creating new material. But let's be honest, the Emcee in
Cabaret
is a dream. I love Shakespeare and would love to do more of that. I have always had a dream concept where Puck from
A Midsummer Night's Dream
meets Ariel from
The Tempest
and what a conversation (and hijinks!) between those two Shakespearean fairies would be like.
What has been the most interesting part of working on You're a Good Man, Charlie Brown so far?
Like I mentioned, the concept came from my brain (with Lauren Molina), and it has been a different process altogether because we aren't just playing the roles, we are playing the score in front of your eyes on stage, and it was created in a very intense process with many creative voices. It has been very collaborative, like a band. I had always imagined this show with the Peanuts as a band, because actually, they are. So, I love that we were able to take that idea and elevate it to life on the Playhouse stage for this world premiere production.
---
To learn more about the Playhouse's production of
You're a Good Man, Charlie Brown
, visit our
production detail page
.