The Peanuts Offer Something for Everyone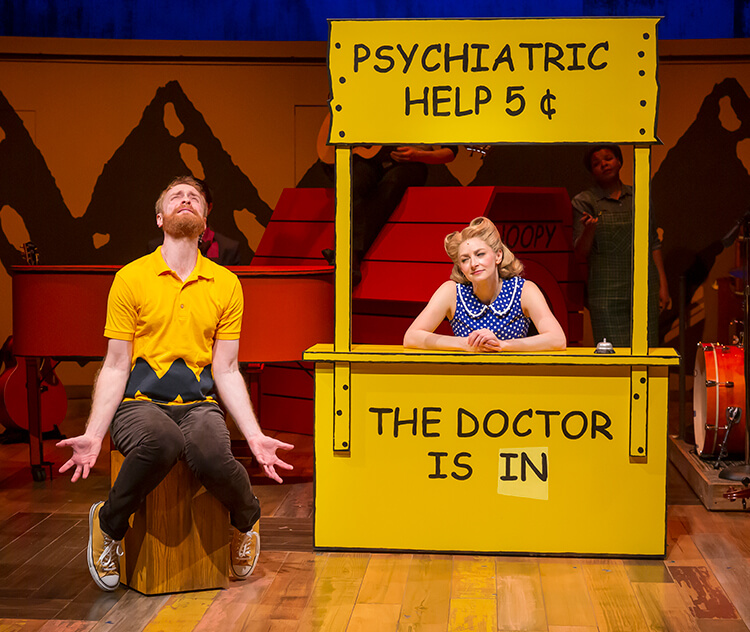 Charles M. Schulz illustrated and composed the
Peanuts
comic strip for nearly 50 years. The long-running narrative followed hapless schoolboy Charlie Brown, his dog Snoopy, and his friends and classmates as they dealt with the joys and frustrations of everyday life from playing a baseball game to writing a book report to feeling a little blue. With whimsy and sincerity, Schulz captured feelings of happiness and sadness, love and kindness, fear and everyday courage. He was, in this way, able to touch the hearts of readers young and old, offering insight for everyone.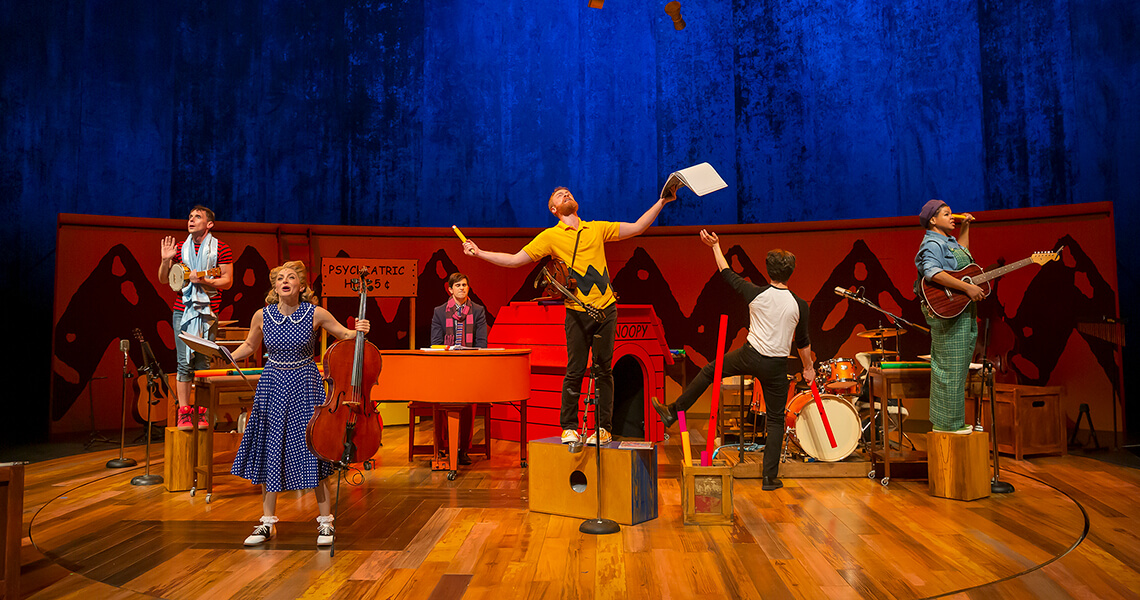 The artists who produced and created the Playhouse's production of
You're a Good Man, Charlie Brown
were inspired by Schulz's knack for embodying such universal feelings through endearing cartoon characters. Below, read their individual perspectives of the Peanuts' long-lasting legacy and the multigenerational impact Schulz had on American pop culture.
---
BLAKE ROBISON | Playhouse Artistic Director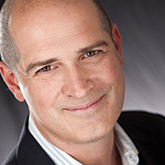 Every season, we strive to offer families several opportunities to attend the theatre together in addition to our annual production of
A Christmas Carol
. We call these productions multigenerational because they have broad appeal. In fact, there's nothing we love more than seeing a grandparent, a parent and a kid enjoying the shared experience of live theatre — together. Of course, that multigenerational label covers a lot of territory. Some plays skew a bit older and invite a teenage audience — think:
To Kill a Mockingbird
or a new Sherlock Holmes play. Other plays invite a younger demographic ready to enjoy a full-length evening of theatre like
The Secret Garden
or
Treasure Island.
And then there's the Peanuts gang. The classic, family musical
You're a Good Man, Charlie Brown
defies categorization. It holds a unique place in American culture, uniting generations across many decades. While these bobble-headed little humans from the 20th century have a somewhat old-fashioned world view, they still have something profound to say to us today. In a world divided by social and political opinion, a world where we are quick to judge others and surround ourselves by like-minded individuals 24/7, the Peanuts remind us of our core human values. Their lessons are the simple ones that we never outgrow, like friendship and happiness.
This new production of
You're a Good Man, Charlie Brown
honors all those Schulzian values. And it breathes new life into a well-known and oft-performed musical with a vibrant new musical arrangement. Watch the Peanuts gang accompany themselves and each other on a wide variety of fun and unexpected musical instruments! This actor/musician approach — which the Playhouse helped to pioneer in previous seasons — brings a fresh perspective to classic material. It's fun, zany and utterly charming.
---
BILL FENNELLY | Director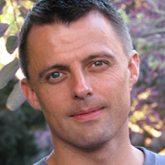 Peanuts
is quintessentially American. Schulz was attempting to reckon with his personal psyche as well as the psyche of America, post-World War II, when he was creating
Peanuts.
Schulz and America had been shaped by the Great Depression, World War I and World War II, as well as technological, scientific and social advances. And it was the artist's reckoning and his attempt to make some sense of the world he was living in that produced one of the most incredible pop-cultural sensations in American history.
We love these characters because in some way, as every one of the Peanuts characters was a part of Schulz's psyche, each one of the characters to some degree also lives within each one of us.
Author David Michaels says in his biography of Schulz, "
Peanuts
, full of empty spaces, didn't depend on action or a particular context to attract the reader; it was about people working out inner problems of their daily lives without ever actually really solving them. The absence of the solution was at the center of the story."
And when asked why he thought people responded to his strip, Schulz said, "Well, it deals with intelligent things — things that people have been afraid of."
Ultimately, I believe what makes
Peanuts
so well loved is that it is a universal and quiet treatise on what it means to be human. It reminds us that just because Charlie Brown didn't kick the football today there is always another football tomorrow, and we just need to keep going, stay in the game, seek solace where we can find it and never give up.
---
NICK CEARLEY | Linus/Co-Conceiver/Dance Captain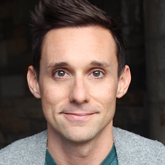 While the Peanuts are written as kids, they have always dealt with profound, adult, life questions with heart, sincerity, wit, humor and a specific point of view to help answer deeply rooted and worldly matters that are just as relevant today as they were when they were created. Each character in the piece is so specific, and I think Schulz was so very smart for making everyone so relatable to adults and kids like.
I am always moved by the show's finale, "Happiness." Questioning, and also realizing, what is "happiness" is one of those matters we think about as a 5-year-old or a 95-year-old. And while the answers might change as we evolve, the hopefulness of finding out what it is never goes away.
I very much hope audiences who have seen this classic onstage before are able to see it through fresh eyes. I hope new ideas ring true based on what we can spotlight with our quirky and creative angles, highlighting points that are just as relevant in 2019 as they were in 1967. I hope one feels inspired, nostalgic and a feeling of, yes, happiness.
---
LAUREN MOLINA | Lucy/Co-Conceiver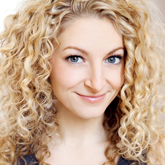 The Peanuts are children but talk and act like adults. At the core of the Peanuts is the desire to be loved. As each character navigates the human condition, they are especially relatable at times when life can be disappointing and frustrating. Schulz always brought that bittersweet-ness to life and we all couldn't resist but to fall in love with the characters.

"Happiness" is my favorite moment in the show. Lyrically, it reminds us all of the little simple things that can bring joy to life. Musically, it fills you with tenderness and beautiful melody. I always get a little teary when the music starts as I'm nostalgic for that childlike wonder, curiosity and open-heartedness many lose as they get older.
I hope audiences will laugh, be inspired, be filled with joy and warmth, and get excited about the creative way we are going to be sharing this story.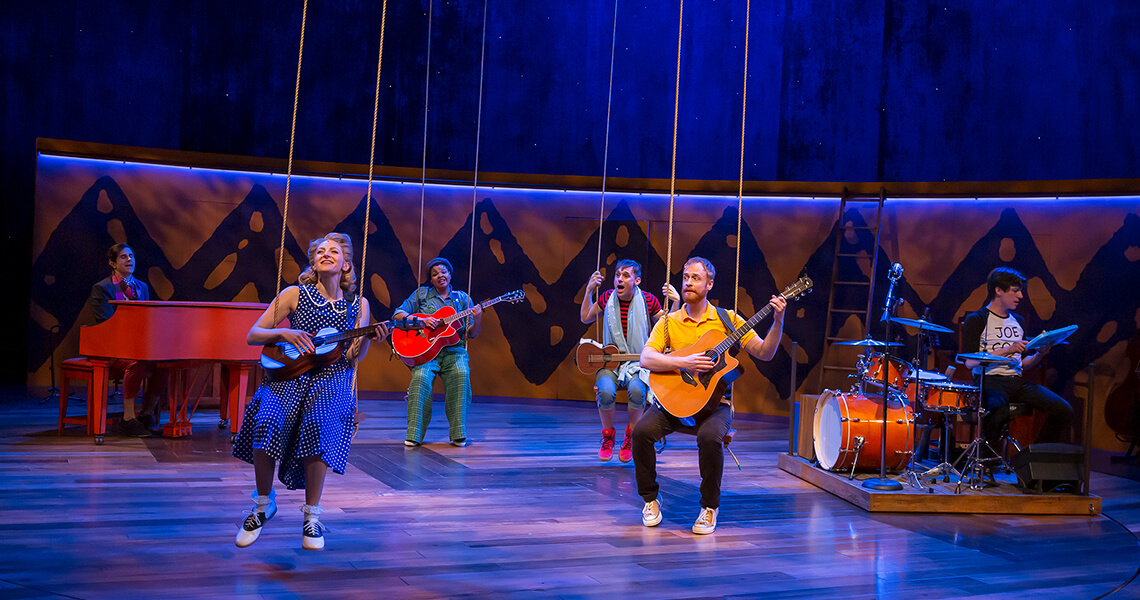 ---
To learn more about the Playhouse's production of
You're a Good Man, Charlie Brown
, visit our
production detail page
.
Photos of the cast of You're a Good Man, Charlie Brown by Mikki Schaffner.