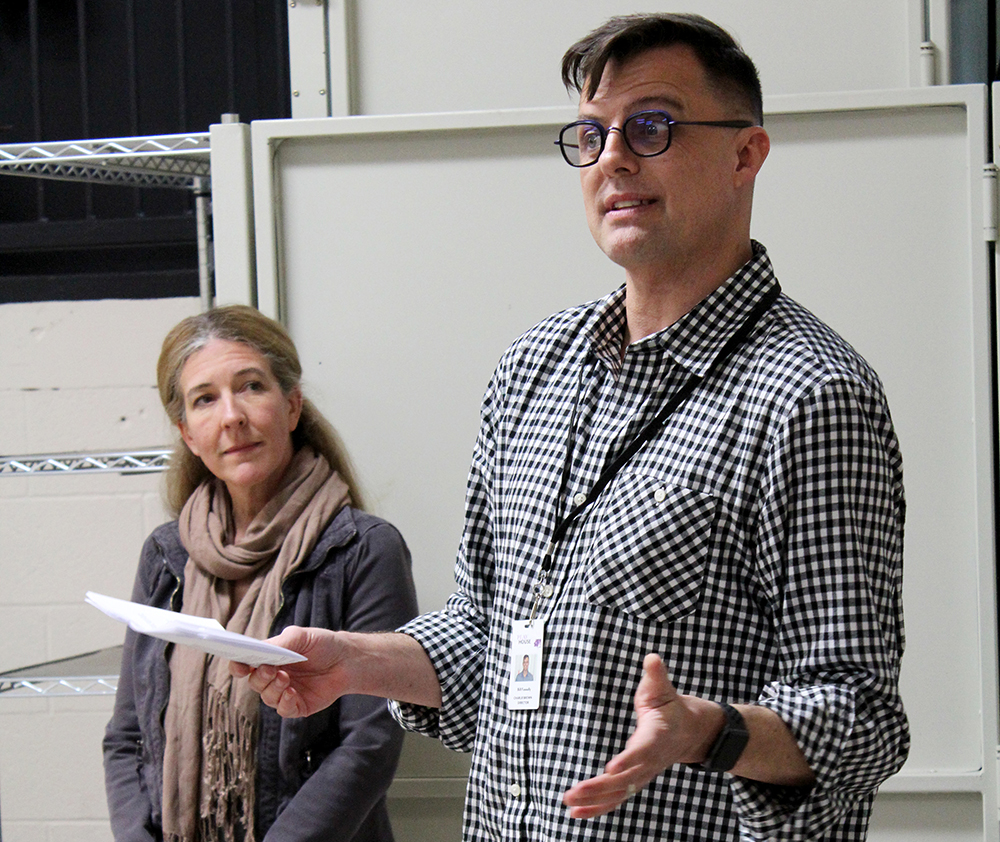 Bill Fennelly is the director of
You're a Good Man, Charlie Brown
.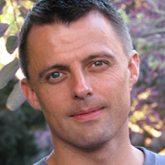 Bill is thrilled to return to Cincinnati Playhouse in the Park after directing
Little Shop of Horrors
here in 2017. His work has been seen on Broadway, off-Broadway and regionally. Recent projects include
Hairspray
at Maltz Jupiter Theatre and
Lady Day at Emerson's Bar and Grill
at Actors Theatre of Louisville and Portland Center Stage. Directing credits include
Fly By Night
(Dallas Column Award for Best Director of a Musical),
Frankenstein – A New Musical
(off-Broadway),
Jersey Boys
(Original Assistant Director),
The Lion King
(Resident Director) and New York City Opera at Lincoln Center (Staff Director), and he was a Phil Killian Directing Fellow at Oregon Shakespeare Festival. He has also completed projects at Syracuse Stage, Dallas Theater Center, TheatreWorks Silicon Valley, Playwrights Horizons, Hartford Stage, Goodspeed Opera House, Manhattan Theatre Club, Roundabout Theatre Company, Arizona Theatre Company, Ford's Theatre, The Alliance Theatre, The Glimmerglass Festival and Walnut Street Theatre among others. He has also been Associate Producing Artistic Director of The Acting Company and Assistant Artistic Director at Cirque du Soleil. Bill earned a BM from The Hartt School and an MFA in Directing from University of California San Diego. He is an Associate Professor of Theatre at Drexel University in Philadelphia.
To read about how this show began its reimagining by actor-musicians/co-conceivers Nick Cearley and Lauren Molina, read our overview article "
Good Grief!
"
---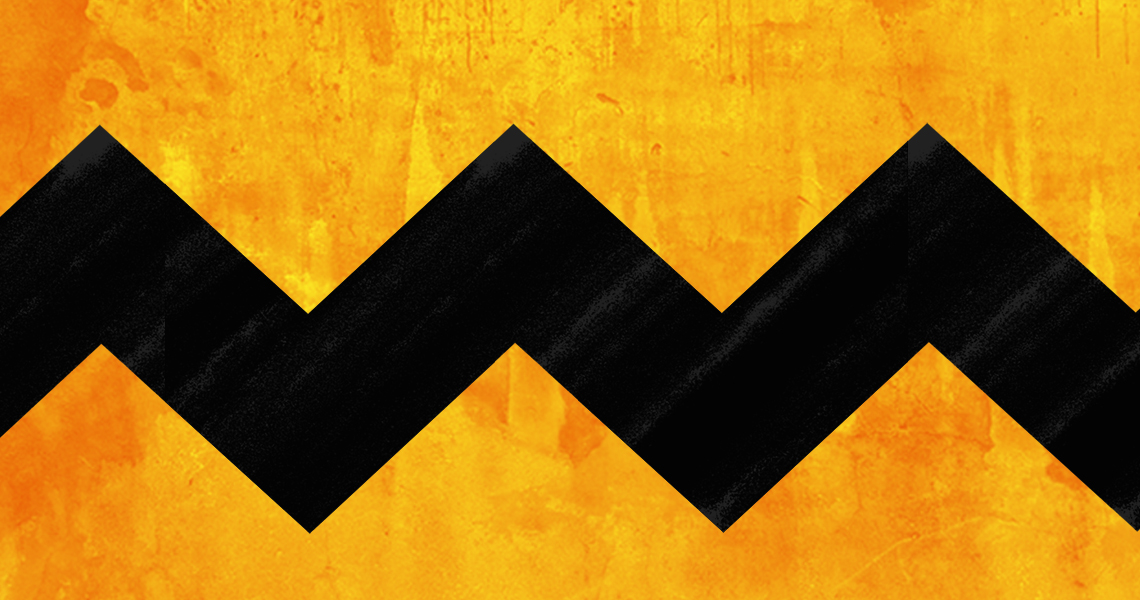 This production features a new musical arrangement that includes unconventional instruments played onstage by cast members. What instruments can audiences expect to see and hear?
When Nick Cearley, Lauren Molina and I began discussing the idea of bringing this actor-musician production to life, the first thing we had to consider was: Which version of the musical did we want to explore? We chose the original 1967 version. We loved its warm and open-hearted spirit. We also really responded positively to the acoustic feel of the original 1967 score, and we hoped that we would find a contemporary analogue with our production.
In this production, you will see a band of six incredibly gifted actor-musicians playing around 100 different acoustic musical instruments. At the time of this writing, our working instrument list includes: kick drum, snare drum, ride cymbal, high hat, toms, crash cymbal, 13 desk bells, piatti, djembe, cajons, bongos, temple blocks, sand blocks, egg shakers, tambourines, slide whistle, ocean drum, rain sticks, triangles, fish tie, washboards, claves, conga, glockenspiel, mark tree, 25 boom whackers, guero, maracas, trumpet, ratchets, piano, toy piano, accordion, melodicas, recorders, harmonicas, alto sax, trombone, kazoos, clarinet, cello, upright bass, acoustic guitar bass, mandolin, ukulele, banjo, guitars, autoharp and koto.
I cannot discuss the musical arrangements without praising our brilliant Musical Arranger and Music Director Michael Holland. This production has been blessed by Michael's creativity, wit and encyclopedic knowledge of an enormous array of musical styles. Michael has arranged a new musical landscape that is at once completely faithful to the original score while bringing an inventive freshness that is utterly delightful.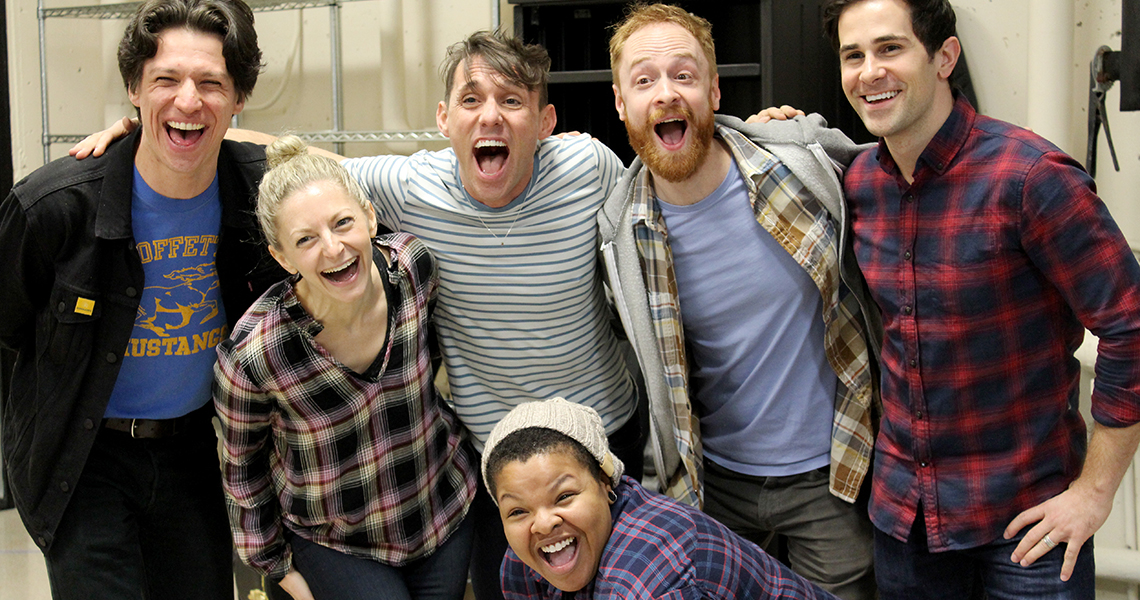 The cast of You're a Good Man, Charlie Brown at the Meet and Greet for the production.

You have described the process of this production as "devised theatre meets music meets circus." Tell us a little more about how each of those elements comes together in the show. What effect does it have on the storytelling?
We wanted our production of
You're a Good Man, Charlie Brown
to have the feeling of free-spirited, almost improvised play; a feeling that our audience will either know well or remember or want to find time to get back to. Our team wanted to create a world where it felt like anything could happen. We use phrases like "playroom logic" or the "anarchy of the playroom" as we talk about certain moments. And while devised theatre, music-making and circus acts are unique disciplines, they share some fundamental principles. We wanted to incorporate those principles to give shape to our creative process — meaning, in order to have freedom to play and to play freely, you must first have a rock-solid structure, even if this structure is invisible to the audience. The artists must know that there are structures in place so that they can explore, invent, revise and fully express themselves. This is when the free-spirited play can begin. The final and the most important element needed for devising, music-making, circus arts and
You're a Good Man, Charlie Brown
is trust. Trust is everything in a creative process, but trust between the entire ensemble is especially important when you are creating a piece with a band of multi-instrumentalists at the center of a playful new take on an American musical theatre classic.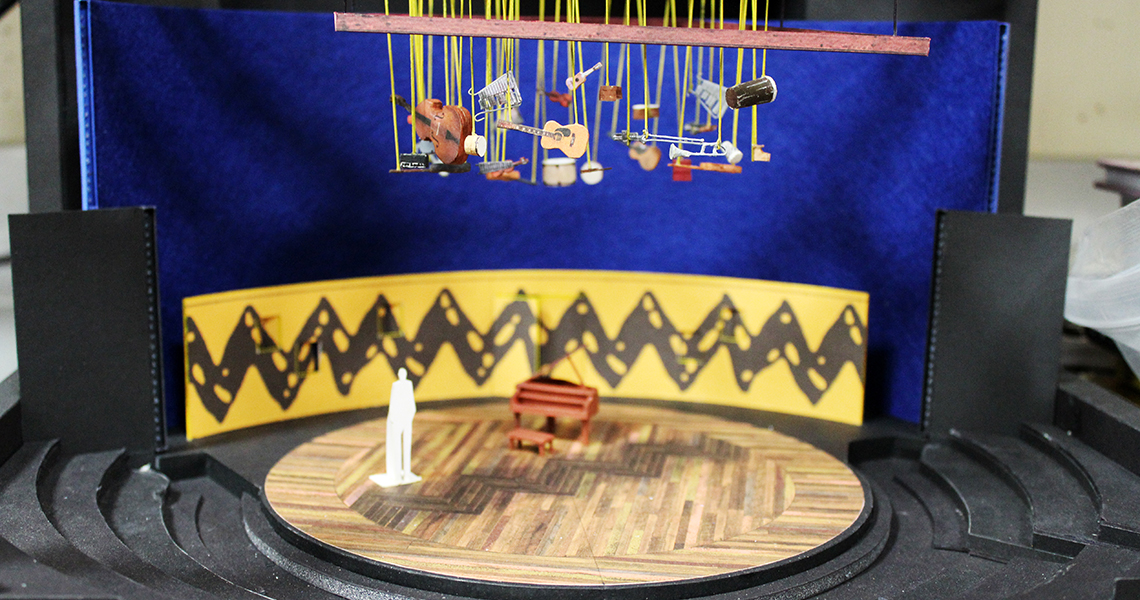 Set model for You're a Good Man, Charlie Brown by set designer Michael Schweikardt.
The comic-strip world of Charlie Brown is animated and colorful, yet two-dimensional. With this production, it comes to life on the Marx stage. Describe what audiences can expect to see and experience live.
I have always been fascinated by the
Peanuts
. They are little-bodied children with big heads grappling with very adult questions, feelings and fears. They are two things at once. They are a hybrid. And that quality became the exciting jumping-off point for this new production.
We wanted our actor-musician production to be a hybrid of things familiar and new. We knew we needed to create a world where the act of music-making and the world of the Peanuts felt simultaneous, inevitable and playful. It was important to our team to keep the essence of Charles Schulz's philosophy at the heart of this production. We knew we did not want to put the cartoon onstage, but we did want to satisfy the audience's need to see certain iconic elements — the Charlie Brown zig-zag, Snoopy's doghouse, Linus' blanket and Lucy's doctor booth. They will all be there. But the key to this hybrid production was Schroeder's piano. When we began to work on the production, I shared with the team my gut feeling that we needed to solve for Schroeder's piano — another hybrid in order for the production to feel like a cohesive whole. This was the instrument that was going to create the bridge between contemporary actors playing real instruments and the world of
Peanuts.
In the original strip, Schroeder, the brooding musician, sits on the floor and the music of Beethoven comes pouring out of his toy baby grand piano. In our version, we knew a few things about how we wanted Schroeder's piano to function: It needed to sound like a real piano, it would be the primary piano for the musical and it somehow needed to express the hybrid nature of our production. Since we learned in the New York workshop that Linus (Nick Cearley) lived delightfully in the world of toy instruments, we knew we were going to see an actual toy piano in several moments of the musical behave like an actual toy piano. So, we started to look for the hybrid instrument vocabulary that would make sense in our world. We arrived at a theatrical design that plays real music but visually lives in a place that is not a full-sized instrument, nor is it a toy.
The color palate of the original strip and the subsequent television specials utilize a meticulously muted mid-century feeling. This palate, chosen by Schulz himself, gives voice to the feelings he had about the experience of growing up. His personal approach to color elicits a strong combination of feelings from its audience: melancholy and whimsy. Melancholy in particular was an important part of the DNA of Schulz's creation. Biographer David Michaels says, "Schulz found that by substituting melancholy for anger he could give voice to a kind of sorrow at once inescapable and yet endurable." And whimsy is its counterpoint, allowing for moments of levity, joy and fun in a world that reminds us that we are not guaranteed success or happiness at all times. We have tried to keep melancholy and whimsy very much in the room as we are creating this production.
You can watch the animated creations at any moment from a variety of devices with the swipe of your finger. We wanted to create a very different kind of viewing experience. We wanted the production to feel simultaneously unexpected and expected at the same time. While honoring the original creation and the iconic imagery, we wanted to build something that was absolutely happening in this moment with people from this moment. We wanted to create a positive experience with nostalgia. We live in a time when we are reckoning with so many painful things in our shared history that we wanted to celebrate this incredibly positive piece of Americana.
You're a Good Man, Charlie Brown
reminds us that while nobody can walk our path with us, we are not alone.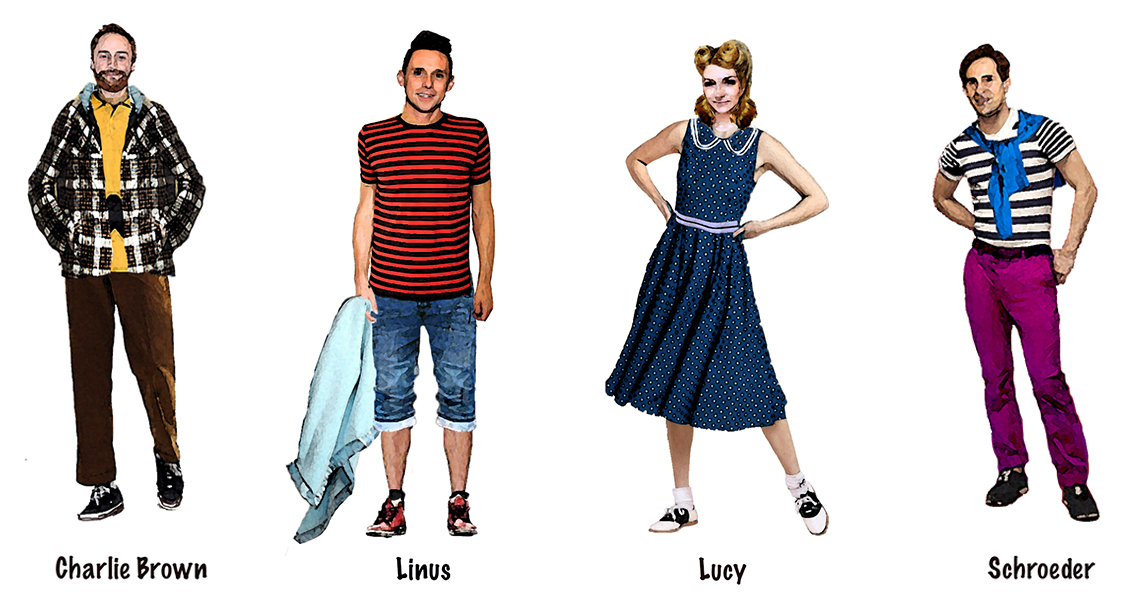 Costume renderings for You're a Good Man, Charlie Brown by Costume Designer Kathleen Geldard.
The Peanuts gang has been a fixture in American pop culture for decades. In your opinion, what makes these characters so well loved and appreciated?
First of all,
Peanuts
is quintessentially American. Schulz was attempting to reckon with his personal psyche as well as the psyche of America, post-World War II, when he was creating Peanuts. Schulz and America had been shaped by the Great Depression, World War I and World War II, as well as technological, scientific and social advances. And it was the artist's reckoning and his attempt to make some sense of the world he was living in that produced one of the most incredible pop-cultural sensations in American history.
We love these characters because in some way, as every one of the
Peanuts
characters was a part of Schulz's psyche, each one of the characters to some degree also lives within each one of us.
Michaels says in his biography, "
Peanuts
, full of empty spaces, didn't depend on action or a particular context to attract the reader; it was about people working out inner problems of their daily lives without ever actually really solving them. The absence of the solution was at the center of the story."
And when asked why he thought people responded to his strip, Schulz said, "Well, it deals with intelligent things — things that people have been afraid of."
Ultimately, I believe what makes
Peanuts
so well loved is that it is a universal and quiet treatise on what it means to be human. It reminds us that just because Charlie Brown didn't kick the football today there is always another football tomorrow, and we just need to keep going, stay in the game, seek solace where we can find it and never give up.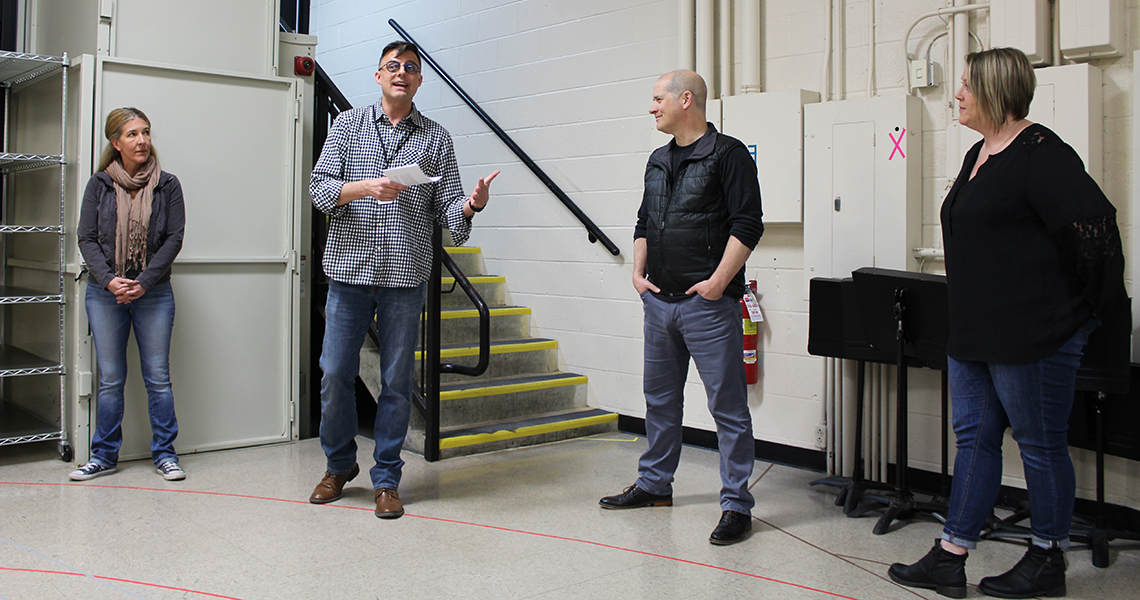 Costume Designer Kathleen Geldard, Director Bill Fennelly, Playhouse Artistic Director Blake Robison and Stage Manager Andrea L. Shell at the Meet and Greet for You're a Good Man, Charlie Brown.


Tell us about the themes of this show and the ways in which the production represents and exemplifies them.
The major themes of the musical are: resilience and friendship. And the two primary questions that have become meaningful to our production are, "What is happiness?" and, "How do we get through this thing called life?" Not surprisingly, the themes help us to discover meaningful responses to the questions.
What is your personal favorite scene or number from the show?
While I really do love the entire musical and all of the wonderful moments that we will get to experience together, my favorite moment is the final scene and song. The scene is called "Night Scene." It is a very quiet scene, one where we find all of the characters contemplating the darkness and seeking to understand the mysterious little bits of reassuring light that seem far, far away. This scene leads us to the song "Happiness." And the answer to the question, "What is happiness?" gets unpacked ever so simply in one of the loveliest songs every written. This song is a perfect encapsulation of the hybrid emotional heart of
You're a Good Man, Charlie Brown
: melancholy and whimsy — the DNA of Schulz's masterpiece, the aim of our production and the great dual-natured mystery of what it means and feels like to be human.
---
To learn more about the Playhouse's production of
You're a Good Man, Charlie Brown
, visit our
production detail page
.