5 Questions With Andy Paterson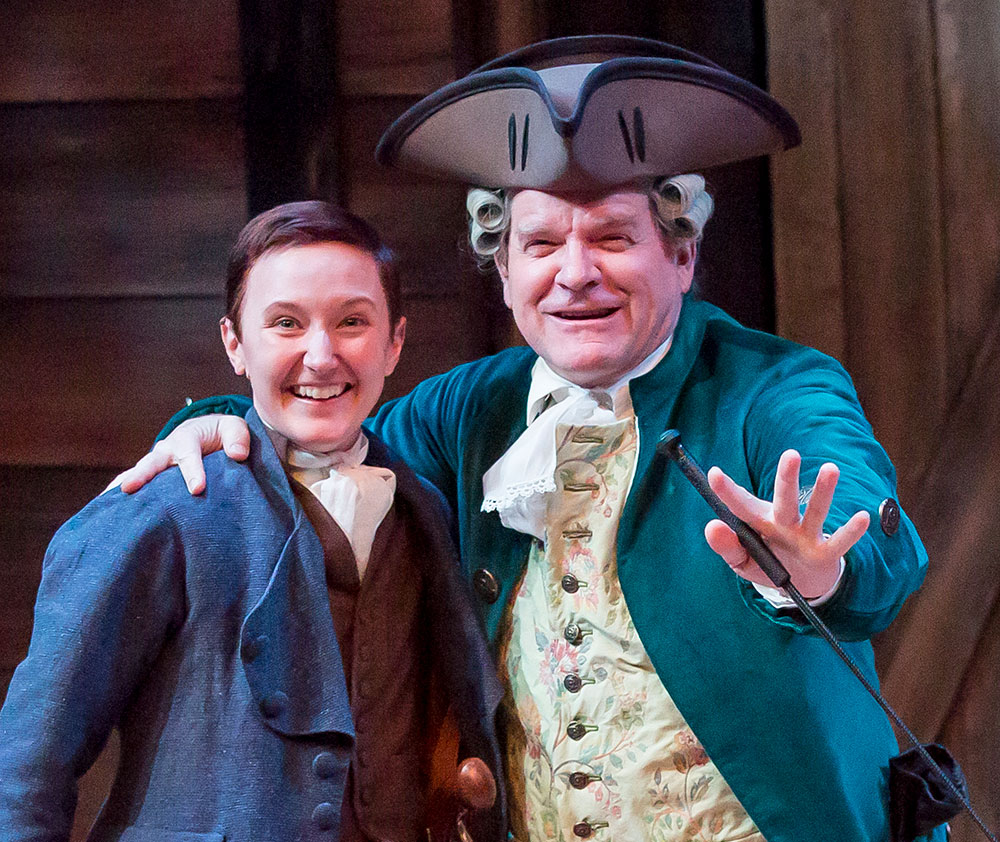 Andy Paterson plays Squire Trelawney and The Bailiff in Ken Ludwig's
Treasure Island.
As the author of tonight's treasure hunt has written, "That man is a success who has lived well, laughed often and loved much — we are all travelers in the wilderness of this world, and the best we can find in our travels is an honest friend." Andy is tickled to be returning to Cincinnati Playhouse in the Park — you may remember him in last season's
Jane Eyre
and the previous season's
Peter and the Starcatcher
. He is a proud and thankful member of a union of artists called Actors' Equity Association and he thanks you for being our friend tonight and for helping make the adventure you are about to embark upon possible by coming to the theater!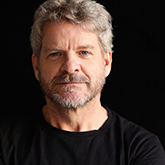 How long have you been acting, and where did you receive your training?
First professional job: Odessa Shakespeare Festival, summer of 1979, $50/week during rehearsals, $90/week during performances, in a strangely chosen repertory of Julius
Caesar
and
Cymbeline
.
University training: B.A. in Theater from Western Washington University (Bellingham, WA), 1980-1986
But I would say the majority of my training has been and continues to be from my working in the theatre with all sorts of theatre-folk from all walks of life when I am fortunate enough to get a job.
When did you know you wanted to be an actor, and what's your favorite part of the job?
In 1977, during band practice (second-chair trombone), first-chair leaned over and suggested I audition for the part of Marvin Hutchins, the town tough guy, in
Dark Of The Moon
. I did and got the part. I had never been in a play before. I liked music and literature and art history but never really thought about theatre till that moment. At our first rehearsal in the school cafeteria (which doubled as the theatre), Mr. Compton, the creative writing teacher, turned the lights off and asked us to take our shoes off and walk slowly around in a circle — as if we were sad, then happy, then rich, then mad, then fat, then old, then mean, etc. From that moment to this very day, I was hooked.
Hard to say what my favorite part of the job is, but what comes to mind first is the collaborative nature of this particular form of art. It is massively, hugely, magnificently, almost unimaginably collaborative. I like that.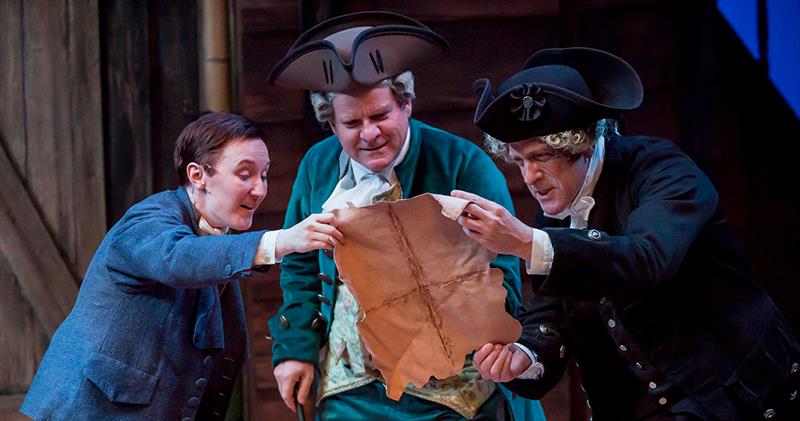 Em Grosland, Andy Paterson and Barry Mulholland in Ken Ludwig's Treasure Island; photo by Mikki Schaffner.
What is your all-time favorite role you've performed, and why? What role have you been dying to play, and why?
I trust this will answer the previous two questions: What I strive for, wish for and dream for — should I be fortunate enough to get the job — is to work with theatre people who take chances, who think outside of the box, who dare to challenge assumptions and prejudices and the status quo not just of the audience but of us helping to create the thing. I think it was John Fowles who wrote about what the best kind of theatre can do to an audience: It can plow up and overturn the hard, dry, dusty earth in their brains, making way for moisture to get in and possibly even some kind of seed or other to be planted that, under the right, rare circumstances, might just grow and bear fruit.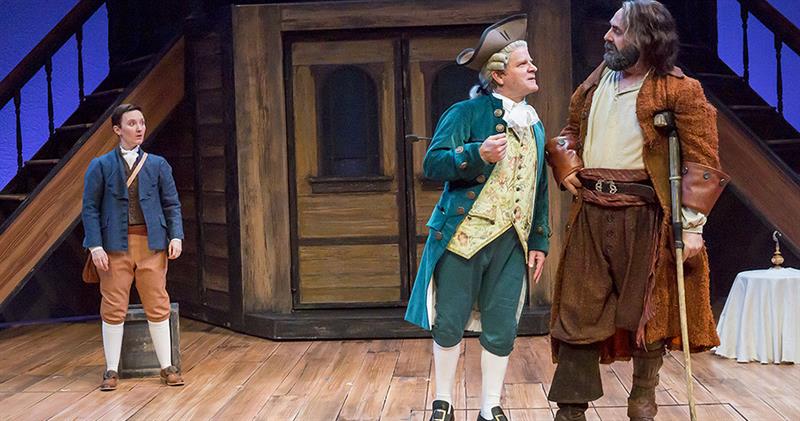 Em Grosland, Andy Paterson and Jeffrey M. Bender in Ken Ludwig's Treasure Island.
What has been the most interesting part of working on Treasure Island so far?
It's back to that word,
collaborative
! The most interesting part of working on
Treasure Island
right at this moment is witnessing and being a part of the untold number of people who have spent the untold hours and days and weeks and months and years to tell this story in the inimitable thrilling breathtaking way it will be told tonight.
Cowabunga!
To learn more about the Playhouse's production of Ken Ludwig's
Treasure Island
, visit our
production detail page
.