5 Questions With Barry Mulholland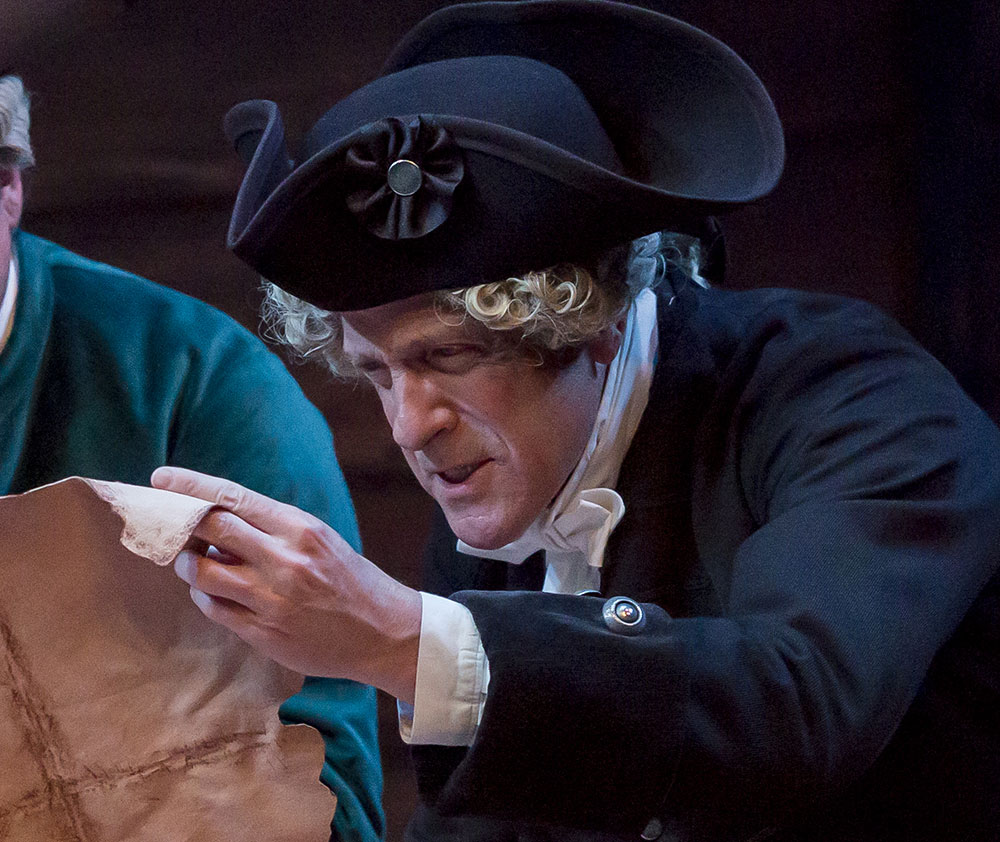 Barry Mulholland plays Dr. Livesey in Ken Ludwig's
Treasure Island
.
Barry is delighted to return to Cincinnati Playhouse in the Park, having previously appeared here in
Pride and Prejudice
,
To Kill a Mockingbird
and
Burkie
. Elsewhere around town, he's been seen in
Guess Who's Coming to Dinner, The Diary of Anne Frank
and
The Elephant Ma
n (Cincinnati Shakespeare Company);
Bloomsday, Tribes
and
Freud's Last Session
(Ensemble Theatre Cincinnati); and
The Music Man in Concert
with the Cincinnati Pops at Music Hall. Barry was seen off-Broadway in
Wild Oats, Ghost Sonata, Danton's Death
and
Balloon
(Outer Critics Circle Awards nomination, best play), and at the Center Theatre Group in Los Angeles in
Love Streams
with Gena Rowlands, directed by
John Cassavetes
. Regional credits include leading roles at such theatres as Long Wharf Theatre, the Oregon Shakespeare Festival, the Repertory Theatre of St. Louis, Intiman Theatre, Capital Repertory Theatre, Merrimack Repertory Theatre and Clarence Brown Theatre Company, among others. His plays
Existential Therapy
and
Barnes & Noble Conquer the World
have been staged at Love Creek Theatre in New York and Shakespeare & Company in the Berkshires. Recent screen credits include
Old Man and the Gun, A Kind of Murder, Surviving Compton
and the upcoming Ted Bundy biopic,
Extremely Wicked
.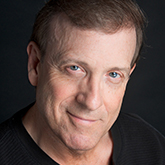 How long have you been acting, and where did you receive your training?
I started working professionally right out of college, so I've been involved… well, let's just say, a pretty long time now. I majored in Theatre at the University of Rhode Island and later studied at HB Studios in New York. But I've always considered my real training to be of the on-the-job variety, and that's something that simply never ends. You meet and observe so many talented people in the theatre and work on so many challenging roles, and there's always something new to be learned.
When did you know you wanted to be an actor, and what's your favorite part of the job?
When I was 16 I saw a production of
Death of a Salesman
that thrilled me to my bones, and I knew right then that I wanted to be an actor. I simply couldn't imagine anything more interesting. As to my favorite part of the job, I would have to say its infinite variety not only in terms of the wildly different characters you get to play, but also of the many places you get to visit. I've gotten to perform in Edinburgh, New York, Los Angeles, Washington, Boston, St. Louis, Seattle and a host of places in between. And of course, Cincinnati! In fact, I did a show here at the Playhouse during my New York days and had such fond memories of the city that some 20-odd years later I decided to move here.
Barry Mulholland, Em Grosland, Grant Goodman and Andy Paterson in Ken Ludwig's Treasure Island; photo by Mikki Schaffner.
What is your all-time favorite role you've performed, and why?
It's all but impossible to name just one role — which is why everyone cheats on this question and I don't intend to be any different! So, let me quickly list three: the title role in
The Devil's Disciple
, an all too rarely performed G.B. Shaw play that's a rollicking entertainment from start to finish; Sigmund Freud in
Freud's Last Session
, which I've gotten to do a couple of times and a role I just recently played; and Matt Dreyton in
Guess Who's Coming to Dinner
, which was as enjoyable to perform as just about any role I've ever played.
What role have you been dying to play, and why?
Cotton Mather in
The Return of Tartuffe
— a sequel to the Moliere play in which an overcrowded prison situation in France results in Tartuffe being exiled to America where he encounters Mather and targets him as his next "mark." It's funny and clever and surprisingly topical, and the verse (it's written in rhyming couplets) is brilliant. David Ives spoke glowingly of the play when presenting the Stanley Drama Award to the playwright at the Players Club in New York. (It also won the Ashland New Play award.) Oh, and the playwright just happens to be my brother. That said, my reason for wanting to perform in it has less to do with family pride than it does with the fact that it's just bloody brilliant.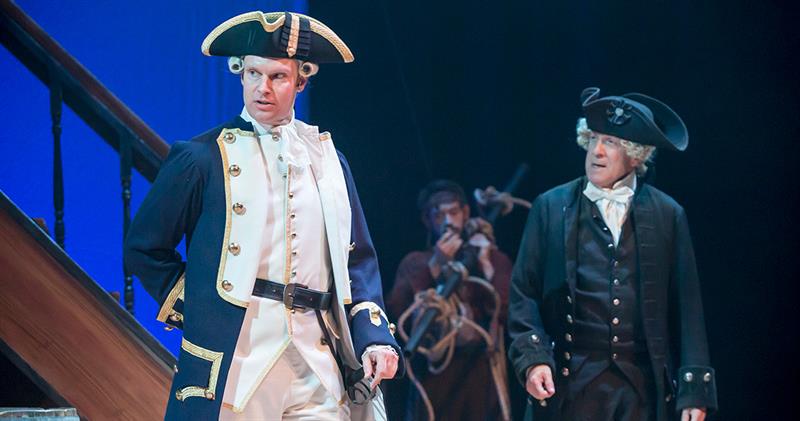 Grant Goodman, Marco Adriel Muñoz and Barry Mulholland in Ken Ludwig's Treasure Island; photo by Mikki Schaffner.
What has been the most interesting part of working on Treasure Island so far?
Well, given that it's an old-fashioned adventure story, one we all read as kids, I would have to say the most gratifying thing has been the excited reactions of the youngsters in the audience who are discovering it for the first time. That's something that's really been a joy to watch and to be a part of.
To learn more about the Playhouse's production of Ken Ludwig's
Treasure Island
, visit our
production detail page
.