Taking Center Stage: Margaret Ivey's Journey from Internship to Leading Lady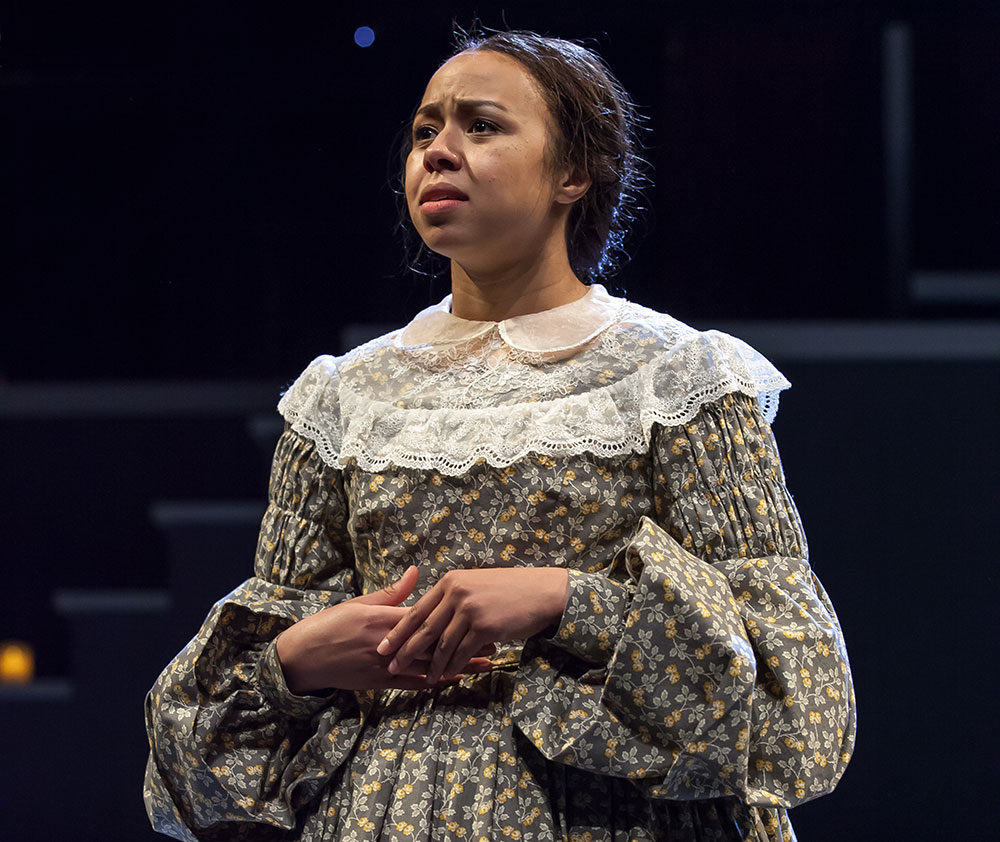 This month, actress Margaret Ivey moves into the spotlight as
Jane Eyre
in Polly Teale's adaptation of Charlotte Brontë's classic novel, under the direction of Playhouse Associate Artist KJ Sanchez. She brings to life the beloved literary heroine in a production that echoes the novel's thrilling and psychological drama. The show is nuanced and stylized, allowing the audience to see the story through a new perspective.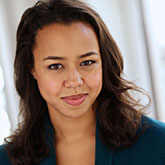 It also marks an exciting return for Ivey as an alumna of the Playhouse's Bruce E. Coyle Acting Intern company. She was a member of the company during the 2011-12 season.
"It's a huge honor and it's a huge responsibility," says Ivey. "It feels like I've come full circle."
The internship is nine months of professional development, training and mentorship in which emerging actors acclimate to the world of professional theatre. Experiences include performance in outreach touring shows, positions in teaching and production, and being a part of main stage ensembles, such as
A Christmas Carol
.
Ivey recalls the touring production of
What's Buggin' Greg
as one of her memorable experiences at the Playhouse.
"Wearing all those vibrant costumes, doing silly dances and bringing theatre into the lives of children and their families was so rewarding—and such great training," says Ivey. "If you can wake up at six a.m., climb into a van, build a set in a cafeteria and start a show by eight a.m., you can do anything!"
In addition to these productions, Ivey had the opportunity to understudy various roles throughout the season, including the roles of Jenny in
Dead Accounts
and Celia in
As You Like It
.
"I understudied so many wonderful leading ladies while I was an intern, who showed me how to be professional," says Ivey. "I never went on for any of them but would dream of stepping into their shoes. And now I get to stand center stage in the Marx and be that example for the current intern company."
Citing that "work begets work" in the industry, Ivey recalls performing in the production
Good People
at Ensemble Theatre Cincinnati immediately following her internship at the Playhouse. She moved out to New York a week later and was cast in the world premiere of Y York's
Stargirl
at People's Light—a play that she had workshopped during her internship in Cincinnati.
"I actively considered moving to other cities but could not shake the dream of living in New York," says Ivey. "Once I arrived, I started going to auditions—open calls and Equity Principal Auditions. Because I was nonunion and did not have representation, that meant waking up very early to stand in line without the guarantee that I would be seen. Those initial years without an agent were incredibly challenging but I wouldn't trade those lessons for anything."
Ivey quickly immersed herself into the hustle of New York performing arts. She originated a role at the Contemporary American Theatre Festival as Nahlis in Chisa Hutchinson's
The Wedding Gift.
"When I got the audition, I was doing another show at the time and only had 48 hours to prepare," says Ivey. "Plus all of my character's lines were in an alien language that Chisa invented."
The role called for Ivey to rehearse fluency in this language as well as to create cultural signifiers that allowed the audience to understand her character with crystal clarity—not exactly an easy feat.
One of Ivey's most memorable performances in New York includes
Mend
, a story about lawyers and social workers who work to end gender-based violence. The play was penned by Obie-award winning playwright Dominique Morisseau and was commissioned by Epic Theatre Ensemble in New York. It served as the centerpiece of professional development workshops that aimed to stave off burnout amongst social workers.
"It was amazing to perform for the real women and men who do this lifesaving work," says Ivey. "I was grateful to be part of a show that gave them the opportunity to talk about the challenges in their work."
Epic Theatre Ensemble is also what Ivey calls her "artistic home" in New York, where she works as a teaching artist using theatre as a tool for teaching civic engagement and a vehicle for social change to students. A favorite program of hers is Shakespeare Remix in which she worked with students to recreate
Romeo & Juliet
.
"As one of four mentors, I guided the students as they wrote original material to weave into Shakespeare's text," says Ivey. "We ultimately performed a piece that was half Shakespeare, half original writing, with the mentors playing the adult roles alongside the students."
Ivey will be pretty busy being Jane until the end of May, as the production moves from Cincinnati Playhouse to Milwaukee Repertory Theater in April. After that, she plans to head back to New York to pound the pavement, auditioning for TV, Broadway and off-Broadway roles. As she says, "the work never stops!"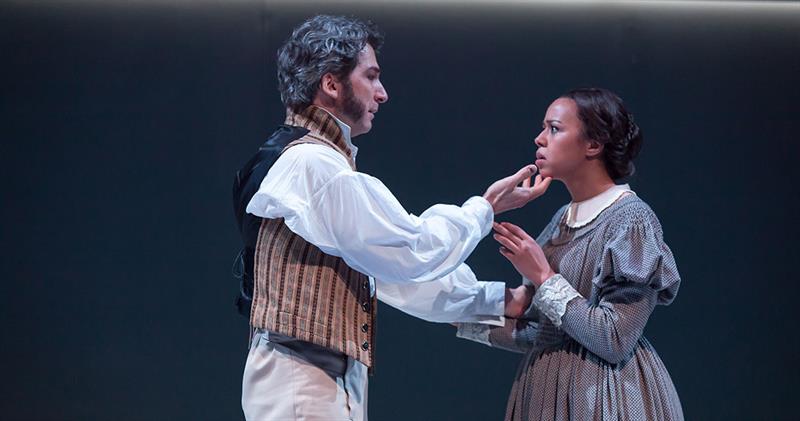 See Ivey's turn as
Jane Eyre
in the Marx Theatre from March 11 to April 8. To learn more about the Playhouse production of
Jane Eyre
, visit the
production detail page
.
Pictured Above: Margaret Ivey as Jane Eyre; Michael Sharon and Margaret Ivey in Jane Eyre. Photos by Mikki Schaffner.