Scroll below for job listings, auditions, internships and more! The Playhouse offers a competitive salary and benefits package including medical and dental insurance, 401(K), paid vacation and much more. Cincinnati Playhouse in the Park is an equal opportunity employer and is committed to fostering a culture of diversity and inclusion in all areas of its work, both on and offstage. Qualified individuals who bring diverse perspectives and life experiences to the workplace are especially encouraged to apply.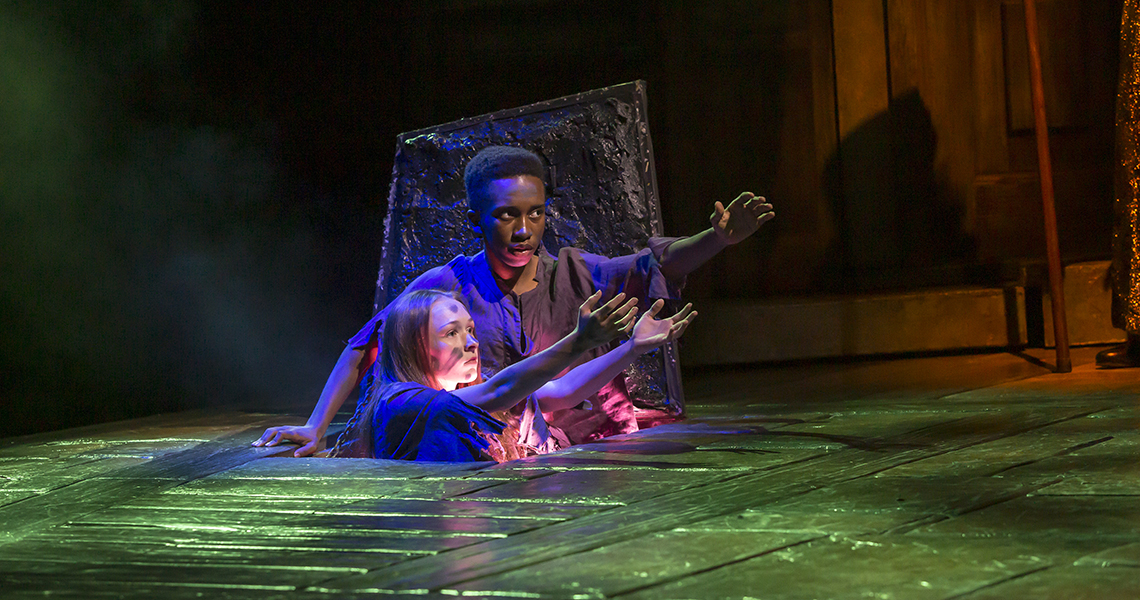 Annual Youth General Auditions
Annual Youth General Auditions
Date: Monday, July 31
Times: 6 p.m. – 9 p.m.
Eligibility: Youth actors must be between 6-13 years old and reside within a 50-mile radius of Cincinnati, OH to be considered.
*Actors for this audition will be considered for A Christmas Carol and Stew.

Audition Material:
For auditions, please prepare 1 monologue, story or poem approximately 1 minute long. If a singer, feel free to add a short song, not to exceed 16-32 bars to be sung A Cappella.
Please bring a photo, a list or paragraph about theatre experience and include the following at the top of the document:
Names and contact information for guardians
Birthday
Grade entering in the fall of 2023
Audition Location
Auditions will be held in-person at our new Mainstage Theatre Complex at

962 Mt Adams Circle
Cincinnati, OH 45202

Youth Audition timeslots are now FULL. Click here to join the waitlist.
IMPORTANT NOTE: Please note there is not a guarantee that they will be seen as we have a completely full schedule.
There are four waitlists: 5-6 p.m., 6-7 p.m., 7-8 p.m. and 8-9 p.m. When you fill out this form, please select all waitlist timeslots in which you would like to be included. For each waitlist you select, please be prepared to wait the entire hour. If you select all four waitlists, you may wait four hours. If any slots open up, we will fill those slots with auditionees who are both on the waitlist and are present. To reiterate, please note that there is not a guarantee that they will be seen as we have a completely full schedule.
Please reach out to Katie Baskerville, Artistic Engagement Manager, at Katie.Baskerville@cincyplay.com with any questions.
For information on our script submission policy, visit this page.
Gina Milo and Nick Cearley in Little Shop of Horrors. Teagan Farmer and Stephen Tait in A Christmas Carol, presented by First Financial Bank. Photos by Mikki Schaffner.