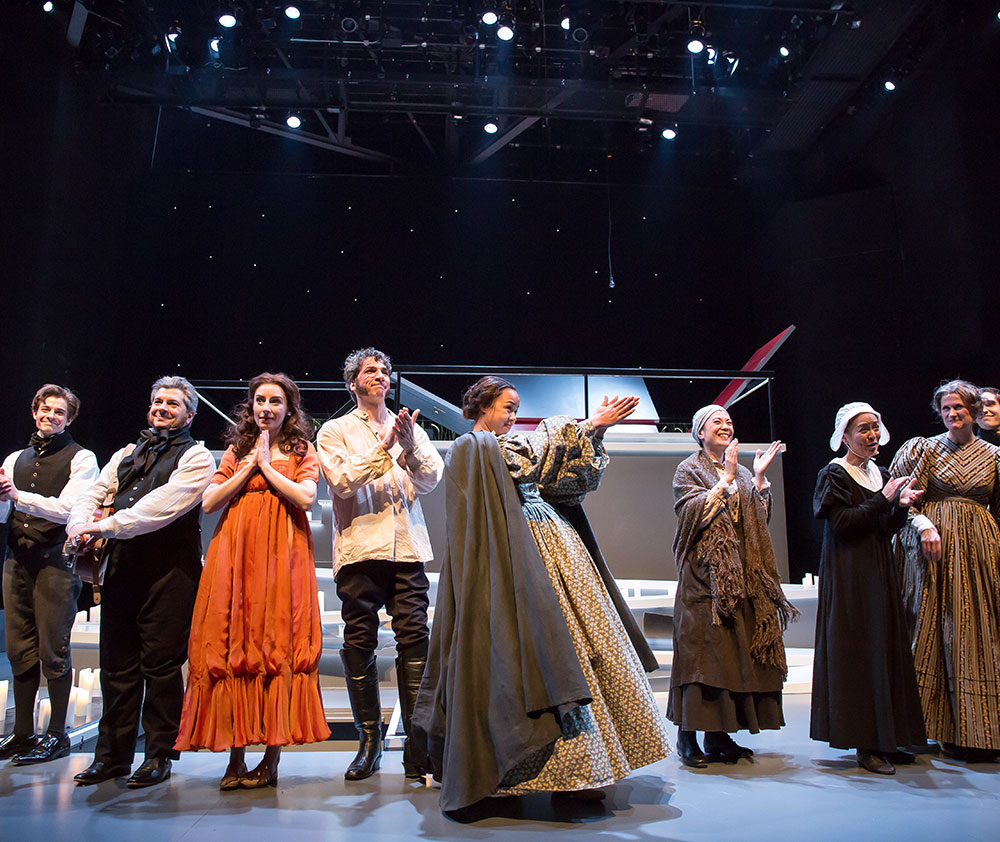 Still mesmerized by Polly Teale's stage adaptation of
Jane Eyre
? We've compiled a list of books for your consideration in case you can't get enough of Charlotte Brontë's sweeping romance, Gothic landscape and psychological drama.
The Brontë Sisters
Agnes Grey
by Anne Brontë
The Complete Poems of Emily Brontë
by Emily Brontë
The Professor
by Charlotte Brontë
Shirley
by Charlotte Brontë
The Tenant of Wildfell
by Anne Brontë
Villette
by Charlotte Brontë
Wuthering Heights
by Emily Brontë
Must-Read Classics
Middlemarch
by George Eliot
Rebecca
by Daphne Du Maurier
A Room of One's Own
by Virginia Woolf
Persuasion
by Jane Austen
Tess of the D'Urbervilles
by Thomas Hardy
Vanity Fair
by William Makepeace Thackeray
Wives and Daughters
by Elizabeth Gaskell
Victorian Gothic Literature
Bleak House
by Charles Dickens
The Castle of Otranto
by Horace Walpole
Frankenstein
by Mary Shelley
Lady Audley's Secret
by Mary Elizabeth Braddon
A Long Fatal Love Chase
by Louisa May Alcott
The Mysteries of Udolpho
by Ann Radcliffe
Northanger Abbey
by Jane Austen
The Woman in White
by Wilkie Collins
Jane Revisited (1960-today)
The Ivy Tree
by Mary Stewart
Jane
by April Lindner
Jane Steele
by Lyndsay Faye
The Madwoman Upstairs
by Catherine Lowell
Nelly Dean: A Return to Wuthering Heights
by Alison Case
Reader, I Married Him
by Tracy Chevalier
A Small Place
by Jamaica Kincaid
Wide Sargasso Sea
by Jean Rhys
To learn more about the Playhouse production of
Jane Eyre
, visit the
production detail page
.
Photo of the cast of Jane Eyre by Mikki Schaffner.