Finding Beauty in Unlikely Places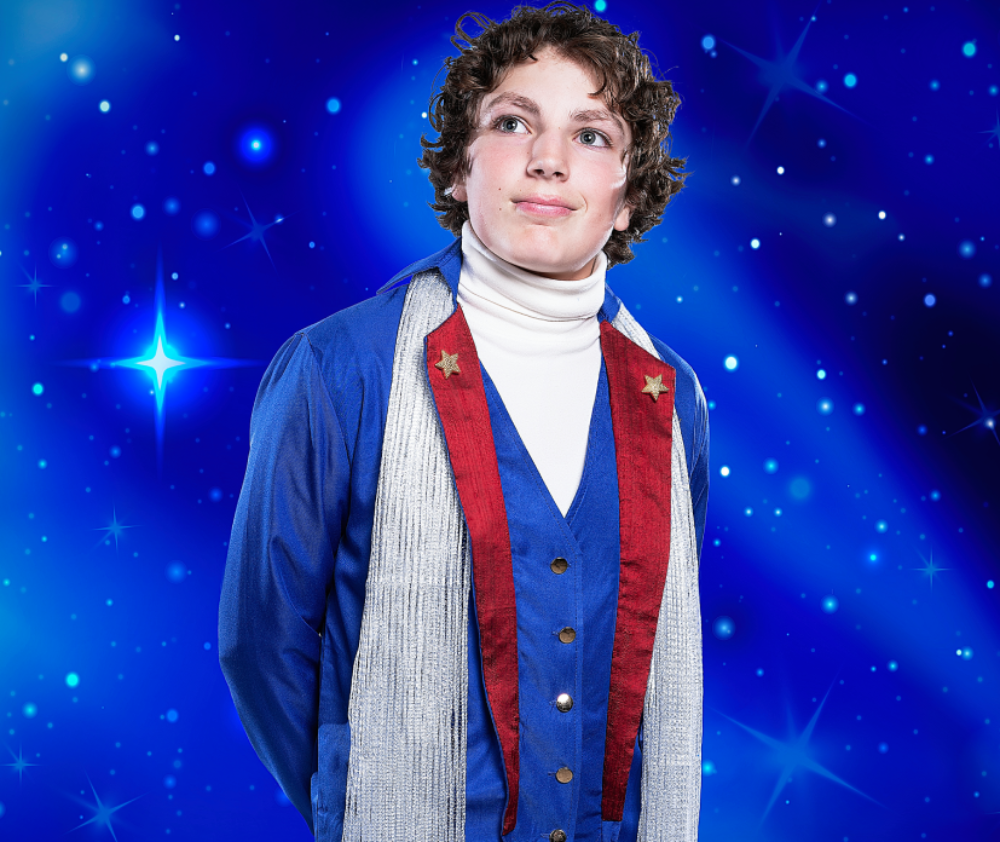 A charming and poetic adaptation of
The
Little Prince opens the 2022-23 Off the Hill
season. Written by Rick Cummins and John
Scoullar, this classic fairy tale finds a deserted
aviator crossing paths with a young drifter
who instills in him life-changing lessons.
Audiences of all ages are sure to take the
drifter's sentiments to heart, too!
Originally created by real-life aviator and French author Antoine de Saint-Exupéry, The Little Prince is a tale about the contrasts between a child's exploration of the wonders of the world and a grown-up's perspective after a lifetime of experiences and lessons. Cummins and Scoullar's adaptation remains true to the memorable story, infusing different existential gems that revolve around imagination, curiosity, wisdom and love. Piper N. Davis directs the production.
"In the story of The Little Prince, we're invited to see the beauty in people and in life by taking the time to look deeper than the surface," says Davis. "I'm excited about and looking forward to taking in those moments, helping the actors embody them and sharing them with children and their families."
The heart of the story lies in the influence the ethereal little prince has on the beleaguered aviator. Early in the story, the aviator recalls a time when he was a young boy and he drew a picture of an animal. He showed his picture to the grown-ups, who lacked imagination and responded with disdain. The aviator decided then that he'd never draw again, and he pursued aviation. Later in the story, his plan crashes and he's awakened by a mysterious young boy who introduces himself as the little prince. The boy immediately requests that the aviator draw him a picture of a sheep. The aviator obliges, returning to his prior love of creating art, and all the while, the little prince shares his experiences with life beyond the stars and the beings that await further into the galaxy.
"As the aviator listens to the little prince's stories and embraces his wisdom, our audiences will get the chance to do the same. They'll explore themes of friendships and relationships in a way so that everyone — young and seasoned — can open their minds and spirits to all there is in our great universe," says Davis.
Like many classic childhood stories, The Little Prince features encounters with unlikely characters in unlikely places. Along the little prince's journey across the galaxy, he meets a fox that wants to be tamed, a lamplighter consumed in his "lighting" orders, a rose navigating what it means to love and many more surprising characters. Thoughtful and imaginative details like these are present throughout the story.
The Little Prince will be performed at various community centers from Nov. 4 to 13. It is recommended for ages 6 and up.
Visuals by Tony Arrasmith/Arrasmith & Associates.