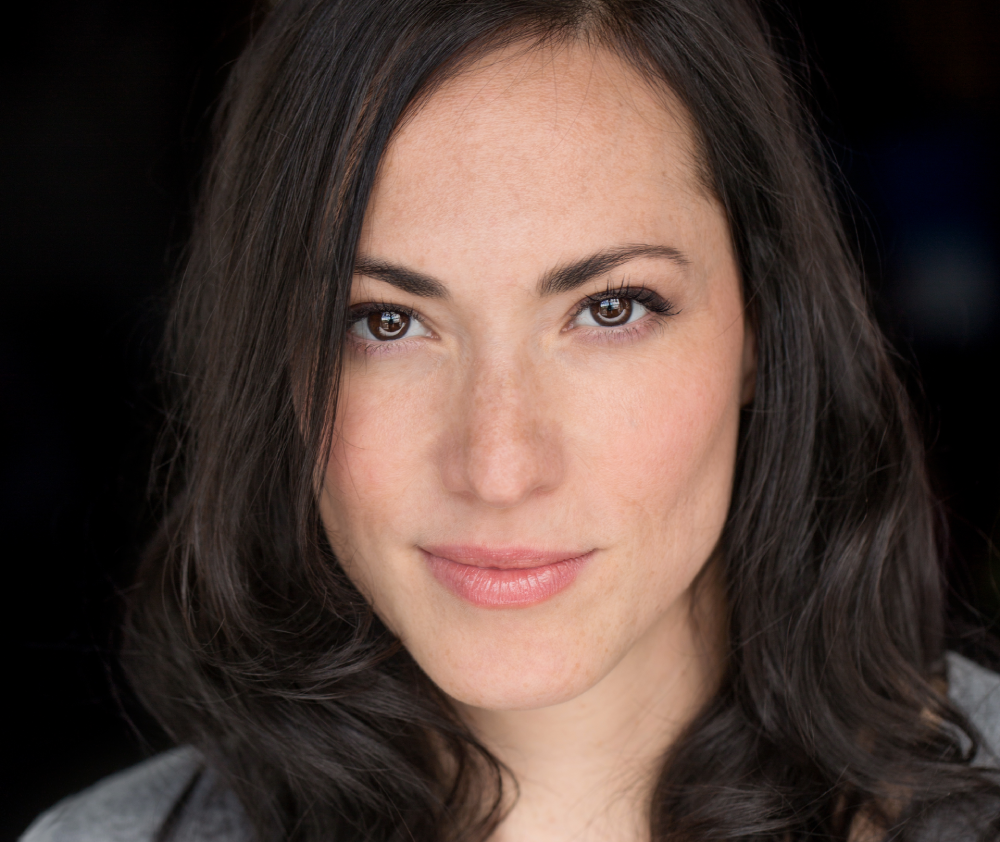 Playwright and performer Vanessa Severo gives us a closer look into her play Frida…A Self Portrait, which is directed by Playhouse Associate Artistic Director Joanie Schultz.
---
Could you tell us about the concept of self-portraiture and how it is present in Frida...A Self Portrait?
I love this question. The concept of self-portraiture is such a tricky and blurred presentation today. In a world of selfies, filters and displaying our "best lives" on social media, we have lost the concept of what real expression is. In looking at Frida Kahlo's self portraits, we find a woman unapologetically showing her pain and her current state of being. It can be uncomfortable and also unnerving for the viewer, yet on the other hand, we see something in ourselves relating to her state of being. When I decided to write Frida...A Self Portrait, I found that I could not just tell her story without telling my own. I had to present my own self portrait in order to honestly connect with hers.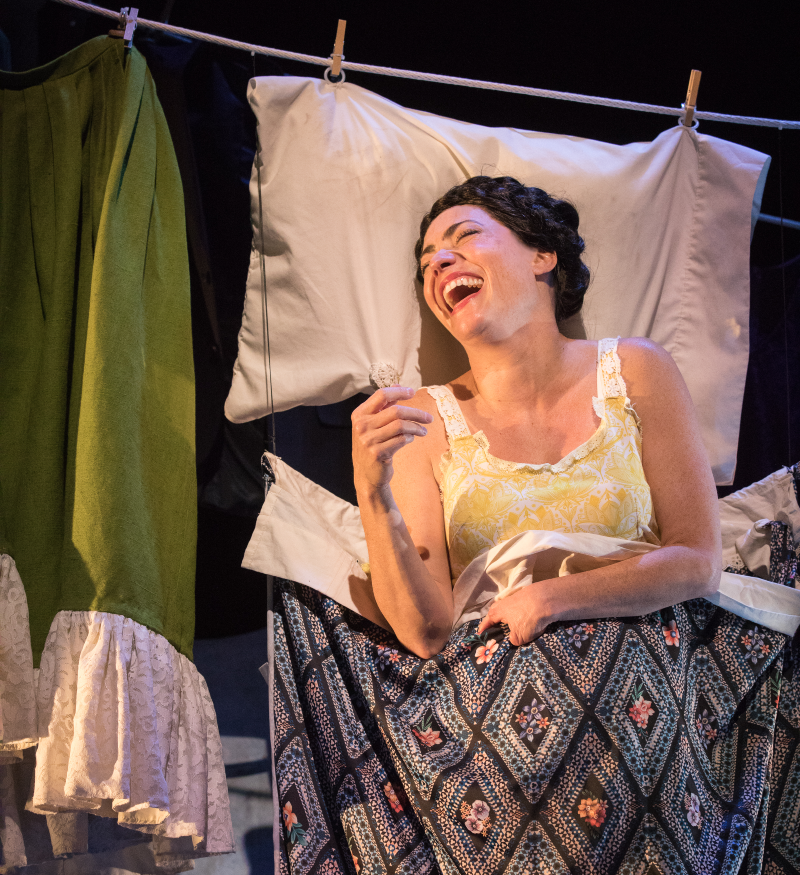 Vanessa Severo (Frida Kahlo) in Portland Center Stage's 2021 Production of Frida...A Self Portrait
How and when in the process of creating this piece did Joanie become involved?
The play was 46 minutes in length, and it followed six events of Frida Kahlo's life. Events I considered to be tragedies, in which she rose above. I performed the production nine times and then tucked it away for later. I felt a strong need to further explore the piece. I applied for the Fox Fellowship Theatre Communications Group grant and received it. With the help from TCG I was able to really immerse myself into Frida's life by staying in Mexico City, staying at Casa Azul and really living, breathing and existing in Frida's world. When I returned from that immersive experience, the play had shifted. I knew things about Frida that the internet could not provide. I was asked by Kansas City Repertory Theatre to produce the play in their 2019 season, and when asked whom I would like to direct, I had no other choice in mind. I gave the script to Joanie Schultz, and she agreed to direct the production. Joanie asked me a question that changed the entire landscape of the play. She asked, "Who is Frida talking to?" From that moment on, the play transformed quickly. The production is what it is today because of Joanie's insight and grace, and of direction so clear, it could be written on paper.
You're a dancer, and the play is as much a movement piece as it is a textual piece. Can you tell me about your process for finding the movement in the play?
Dance and movement speak to all of us in a universal language. There are things in Frida's life I found far too painful to express in words. When I reached those moments, I turned to movement. The movement became a bridge of expression I could communicate most clearly because sometimes no words can suffice.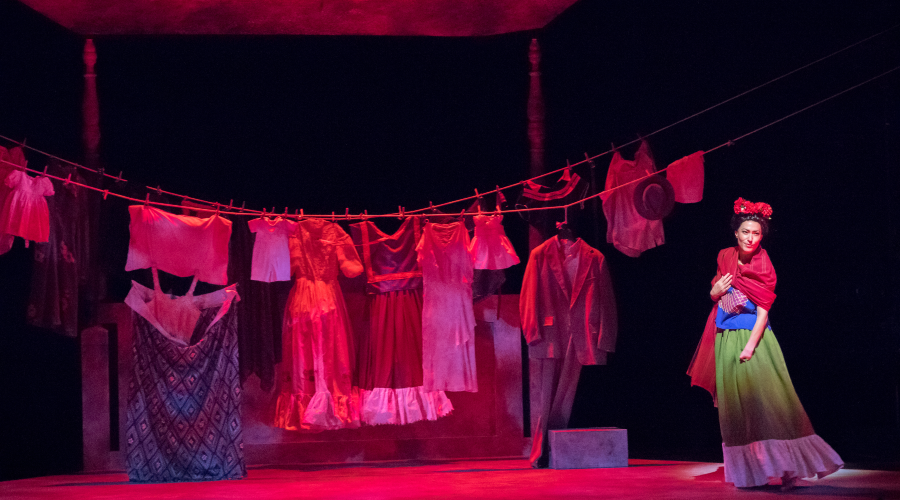 Vanessa Severo (Frida Kahlo) in Portland Center Stage's 2021 Production of Frida...A Self Portrait
What do you think Playhouse audiences should know before sitting down to watch?
I would love for audiences to walk in knowing that theatre is made in the simplest of forms. The story and the audience. We come to theatre to see the truth about ourselves, and I believe Frida shared her truth so that we may be able to connect to our own.
What do you hope audiences will take away about Frida from your play?
If audiences can walk away by feeling empowered by their differences and "strangeness," then I will have done my job.
Frida…A Self Portrait runs October 15 through November 6 at The Carnegie Theatre in Covington.
Photos of Vanessa Severo in the Portland Center Stage 2021 production of Frida…A Self Portrait by Owen Carey.