In-Person Camps Return to the Playhouse
In 2020, the pandemic prevented us from hosting an in-person summer camp, leading us to quickly adapt our programs and share them as free online resources for kids and parents. This year, we're thrilled to be returning for in-person creativity with camps at the Playhouse and in Mason!

Perfect for students entering grades one through 12, this "summer of play" explores fantastical worlds, storybook lands, our favorite books and movies, and so much more. Professional actors and educators will teach acting, improvisation, playwriting, crafts, stage combat, physical comedy, puppetry, singing, dancing and movement. Campers also strengthen skills in communication, teamwork and creative problem-solving along the way.
"They're learning craft but they're having fun," says Director of Education and Community Engagement Daunielle Rasmussen. "They learn how to be a thinking actor by playing games. They learn how to work as a team by being in an ensemble. They develop confidence by overcoming obstacles. So, it's as much about social skills development as it is about developing the craft of being a theatre artist."

---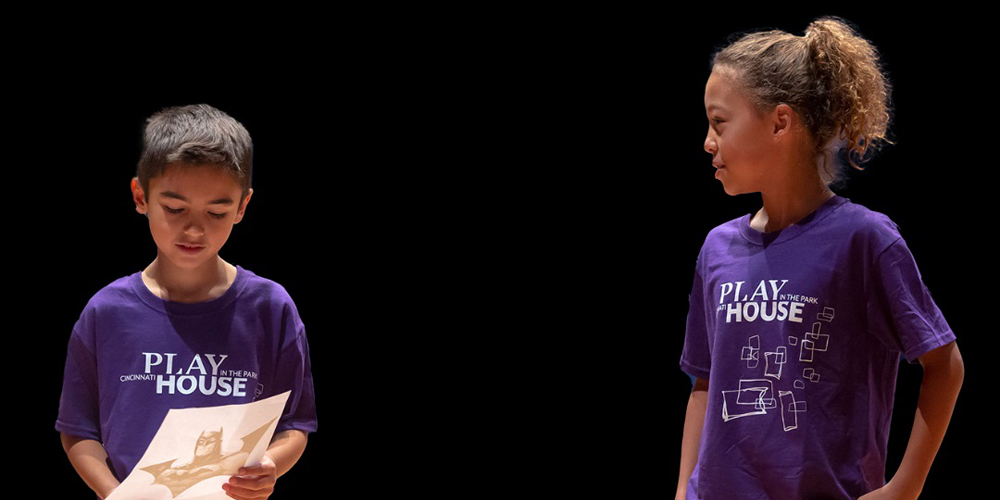 See What's in Store
Summer Theatre Camps are one-week experiences that teach theatre through a variety of themes. Each week offers five exciting courses, designed to engage in the magic and playfulness of live theatre. This summer's themes include:
• Queen Poppy's Dance Party
• Incredible Capers
• Spidey School
• Gamer Quest
• Campsite Chaos
• Musical Masquerade
Performance Academies are available in one-week, two-week and three-week sessions, and include a performance at the end of the experience for families and friends to enjoy. These are perfect camps for anyone who wants to experience the production of a play from beginning to end! This summer's sessions include:
• Clue: On Stage (High School Edition)
• Disney's 101 Dalmations KIDS
• A Play a Day
• Role Players Camp: Literary Characters
• Role Players Camp: Historical Characters

---

COVID-19 Health and Safety
Due to the pandemic, this year we have modified several of our camp practices to prioritize the health and safety of your campers and our staff. Camp class sizes will be reduced to allow for appropriate social distancing based on CDC-approved guidelines. We will continue to monitor and possibly increase class sizes if guidelines relax moving forward. We currently anticipate that students and teachers will wear face masks at all times. Read more detailed health and safety information on our camp page!

---
Register Your Camper Today!
Performance academy camps and week-long day camps take place throughout June and July. Campers are invited to join multiple weeks for the opportunity to explore more stories and experience additional theatre training. For detailed descriptions of camp themes, course offerings, dates and registration information, visit our camp page.
Photos from past Playhouse summer camps by Mikki Schaffner.