Leading Ladies Go Virtual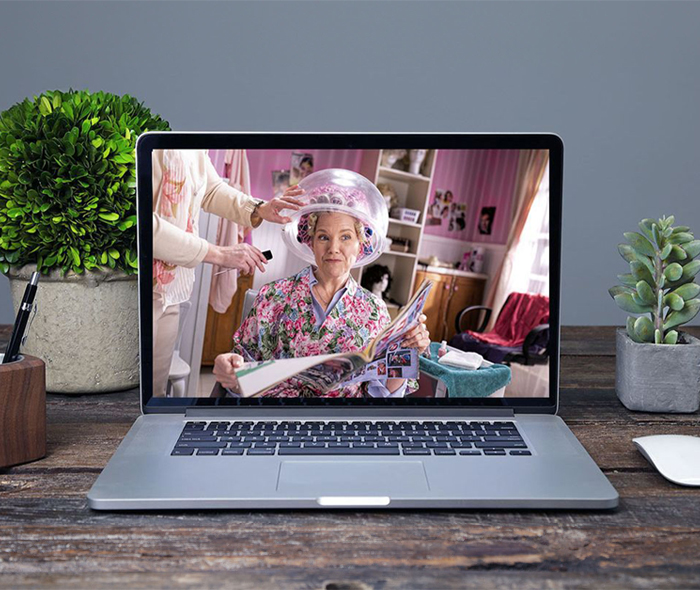 The Playhouse's Leading Ladies have established themselves over the years as some of our most steadfast and valuable supporters. In the wake of the COVID-19 pandemic, it's no surprise that they adapted to this season's virtual membership experience with enthusiasm and a cheerful, can-do spirit.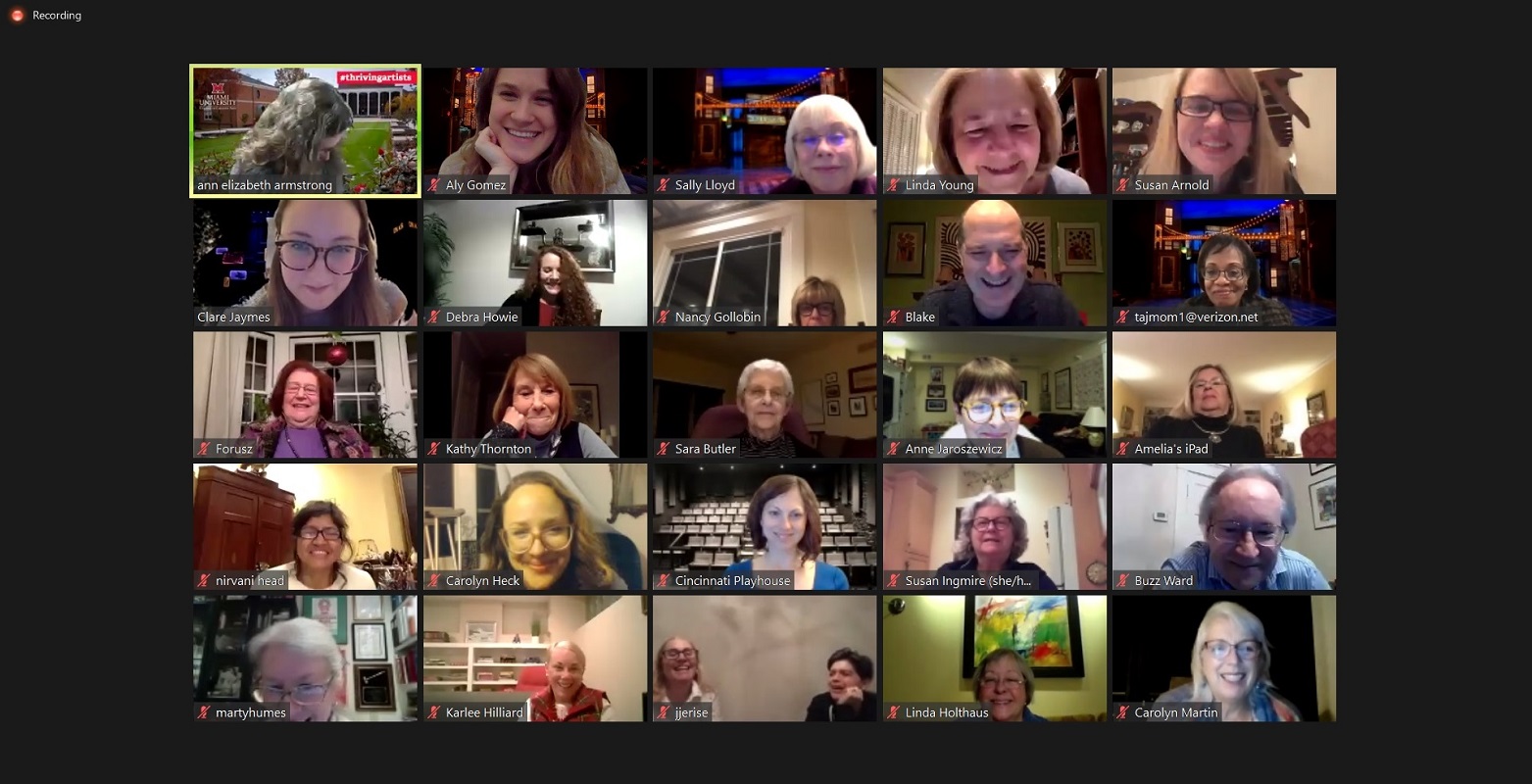 The Leading Ladies program is designed to engage women who love theatre and provide them the opportunity to connect with one another through their shared passion. Membership provides an inside look at what it takes to bring world-class theatre to life at the Playhouse, allowing a peek behind the scenes and offering opportunities to meet the incredible professionals who make theatre happen. Their support helps the Playhouse sponsor one mainstage production per year.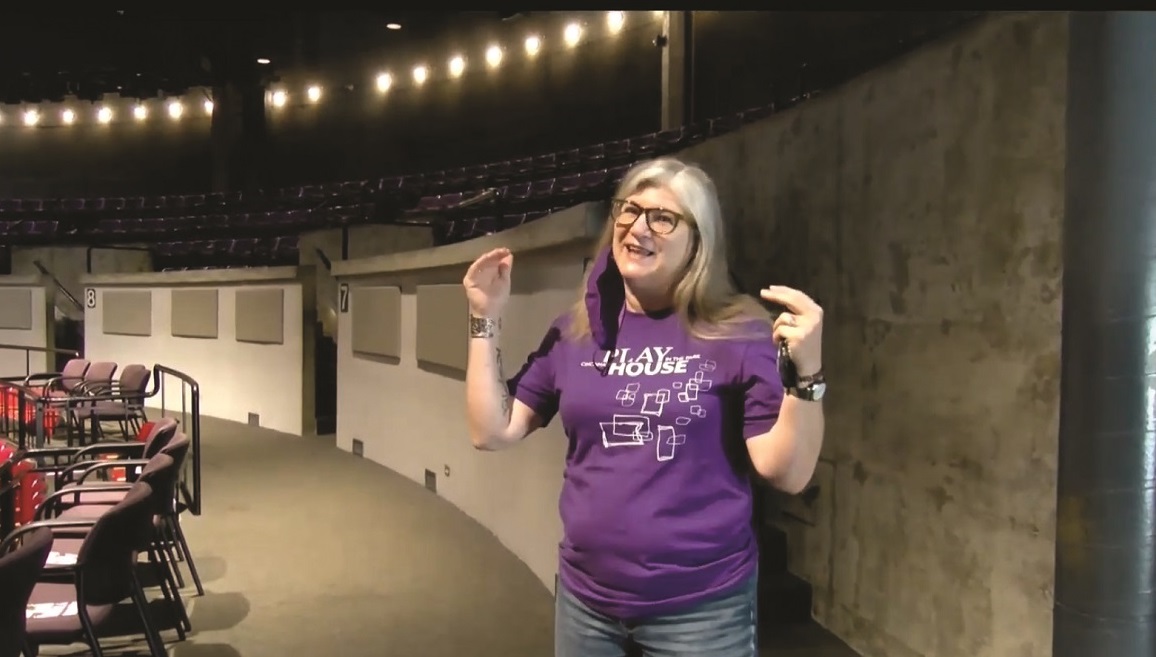 The eighth season of Leading Ladies events kicked off in October with a virtual event hosted on Zoom called, "Oh! The places we will go!" The Ladies experienced an "above-the-scenes" virtual tour of the Marx and Rosenthal Shelterhouse Theatres, which took them onto the catwalks above the audience chamber, through production booths behind the scenes and to other production spaces rarely seen by the public. Playhouse Production Manager Veronica Bishop led this one-of-a-kind tour and hosted a subsequent Q&A on Zoom, showing event attendees how the Playhouse production team makes theatre magic happen for shows like A Christmas Carol, The Revolutionists, The Curious Incident of the Dog in the Night-Time and more.
The virtual event was catered by Eat Well, and attendees were able to pick up (or have delivered) light bites prior to the event so that they could indulge during the Zoom call. They also enjoyed a lively and educational mixology course led by well-known Cincinnati bartender Molly Wellmann. Wellmann showed viewers first-hand how to make two signature cocktails and mocktails, while offering up a little bit of Cincinnati history in the process.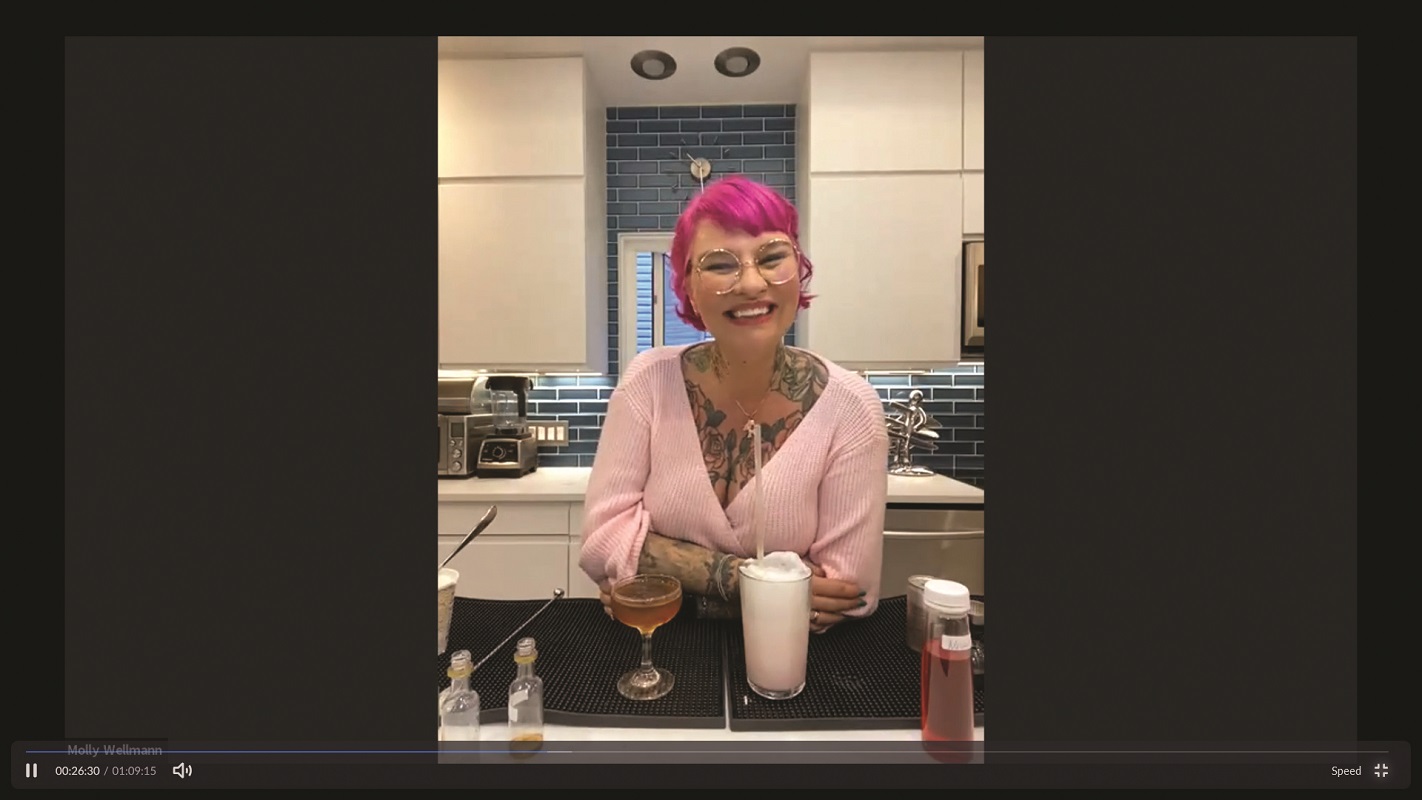 The Ladies were overwhelmingly delighted by the virtual event, finding it both informative and entertaining. One attendee raved, "I was spellbound by the behind-the-scenes tour. I had no idea this was such perilous work. When we are able to return to the Playhouse, I will be paying more attention to what is happening up above."
As we carry on with virtual offerings through the remainder of the season, the Leading Ladies Steering Committee has been thinking outside the box to create fun and engaging events for their members. On Jan. 25, special guest Dr. Ann Elizabeth Armstrong led an interactive discussion about creating community with theatre and applications of theatre practices in non-theatre settings. Dr. Armstrong is an Associate Professor of Theatre and Director of Graduate Studies at Miami University.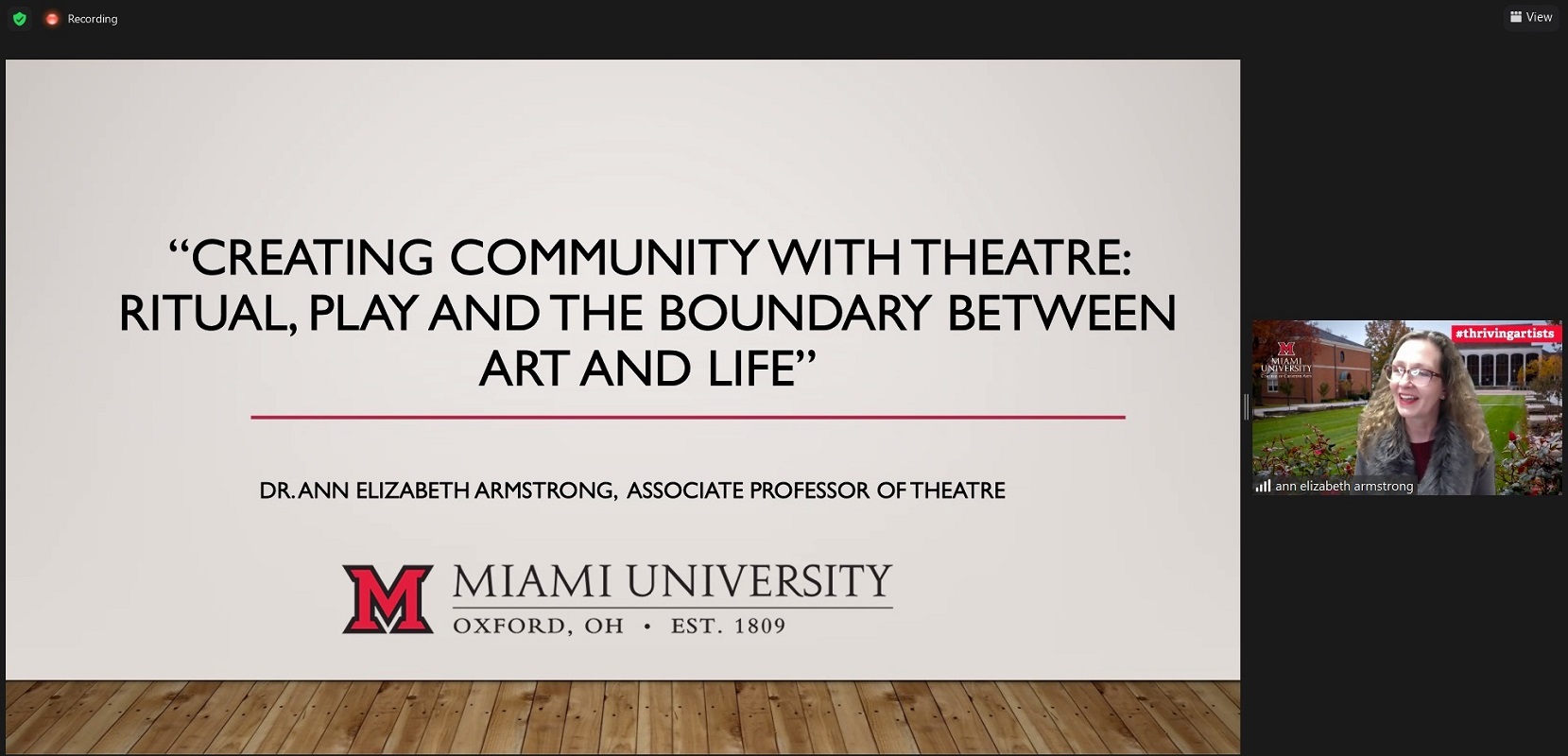 On Feb. 26, the Leading Ladies and their guests enjoyed The Big Event. This year, it included dinner, drinks and a Zoom staged reading of scenes from Steel Magnolias! The staged reading was followed by a Q&A with guest Director Laura Gordon.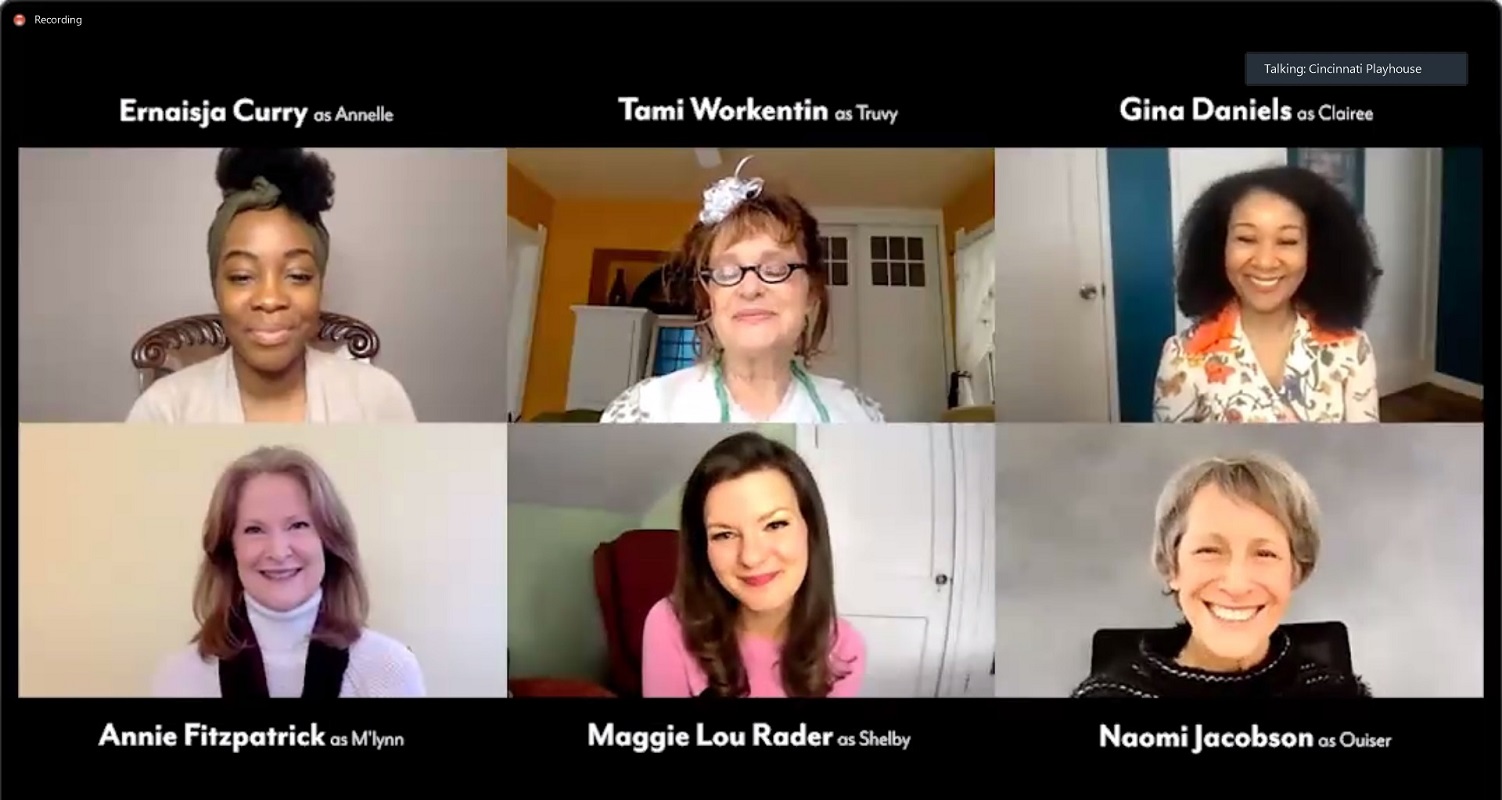 While we're not able to gather safely in-person just yet, we're grateful for the resiliency of patrons like our Leading Ladies, who continue to show up for the Playhouse as supporters and cheerleaders. They are proof that when women like the Leading Ladies come together, great things happen!

---