Feature Q&A with Cincinnati Artists in The Breath Project Festival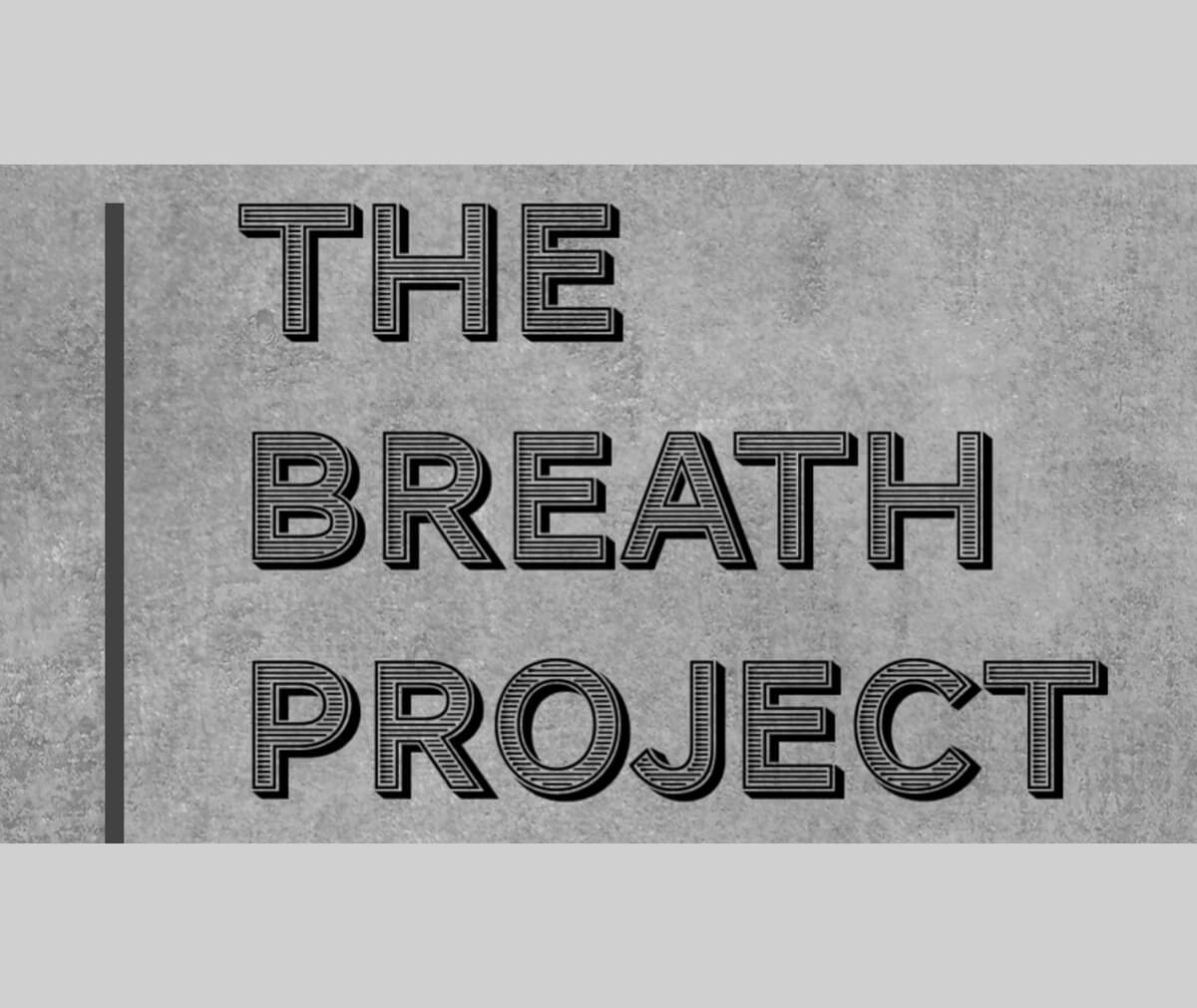 The Playhouse is proud to be one of 24 theatres across the country to partner with The Breath Project — a new theatrical initiative that was formed in response to the current global spotlight on racial injustice against Black people. It was formed by Co-Founder Marieke Gaboury and Artistic Director and Co-Founder Gamal Abdel Chasten, who recently performed in the world premiere production americUS at the Playhouse. The Breath Project is hosting a free virtual festival on Oct. 24 and 25, which will feature 24 world premiere works created by multidisciplinary theatre artists of color. Two Cincinnati-based artists, Candice Handy and Derek J. Snow, were selected to premiere their works in the festival.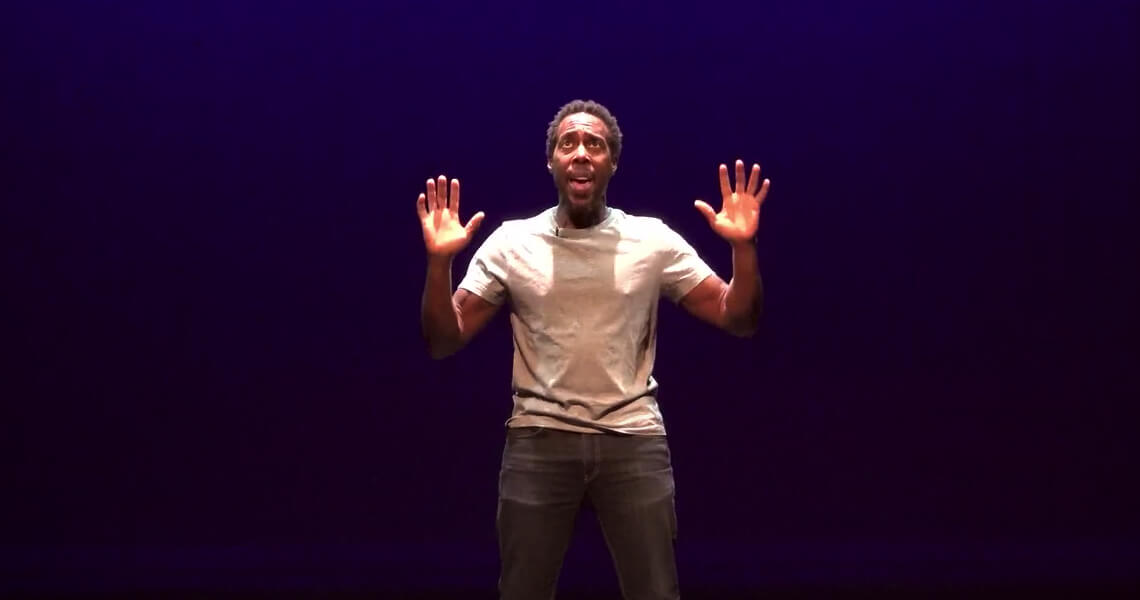 Earlier this year, The Breath Project conducted a nationwide submission process and received more than 65 original works, ranging from monologues and slam poetry to puppetry and dance activism. All of these works will live in a digital archive on The Breath Project website. Each partner theatre provided a curator who helped choose the artists for the virtual festival. Theatre artist and Playhouse staff member Piper N. Davis served as the Cincinnati-based curator.
"Theatre has the incredible power to heal and bring people together," says Davis. "We believe the powerful pieces being presented by BIPOC artists as part of this virtual festival should be seen by everyone. We are excited that the work of some very talented Cincinnati-based artists, who have Playhouse connections, will be included."
Below, read more about Handy's and Snow's artistic visions in a feature Q&A for their original works, and tune in to the virtual festival on Sunday, Oct. 25, at 8 p.m. EDT/5 p.m. PDT to watch the premieres.

---
Candice Handy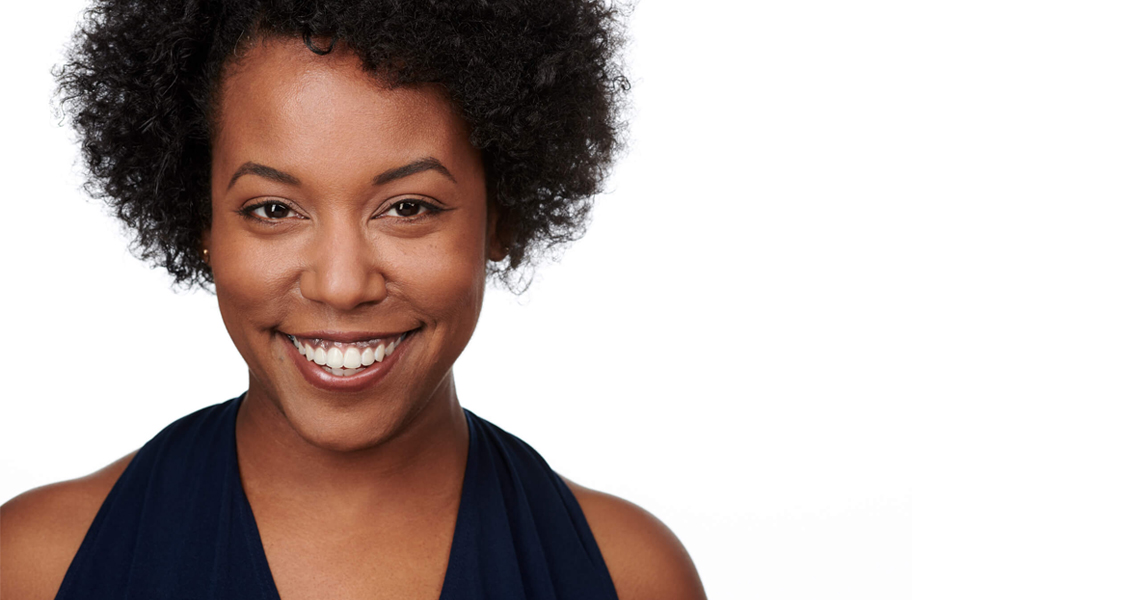 Featured work: Black Quarantine Date
Performers: Candice Handy
Premiere: Sunday, Oct. 25, in the 8 p.m. block (8 p.m. EDT/5 p.m. PDT)
Artist Project Description: I wrote this piece in response to what it's like to be Black in America in 2020. I hope to convey that Black men are dope and Black love is beautiful, but that beauty is always at risk of being stripped away. A simple, casual and amazing night can turn into a nightmare, as abruptly as experiencing love at first sight. No other artists were involved in the creation of this piece, but I thank the Cincinnati Playhouse in the Park for allowing me to film in the Rosenthal Shelterhouse.
In this piece, we meet a charming young woman who tells us about a date she has during quarantine. What themes and ideas did you explore that ground us in the Black American experience in 2020?
I really wanted to explore the theme of Black Iove. There is empowerment that comes from that visceral connection that Black people have with one another; even between two complete strangers. In this particular moment in time, Black people are unifying more than I can ever remember in my lifetime, and I'm the proudest I've ever been to be Black, despite being in the midst of chaos. As a matter of fact, I feel an urgency to love, to connect and to truly communicate because of this chaos. There is beauty in that. I wanted to explore and highlight this idea of hope in the midst of despair with one romantic date, between two Black folks, as a metaphor for the feeling of empowerment that I am experiencing right now.
However, like all great movements, while there is empowerment, there is also that fear of losing a loved one to the cause. Black people have always carried the weight that comes with the trauma of generational violence towards us, but we are resilient and we keep fighting. So, I explored the idea of taking that risk to fall in love again, despite what may happen. This romantic relationship also symbolizes the dichotomy of the beautiful richness of Black culture and the trauma that comes with it.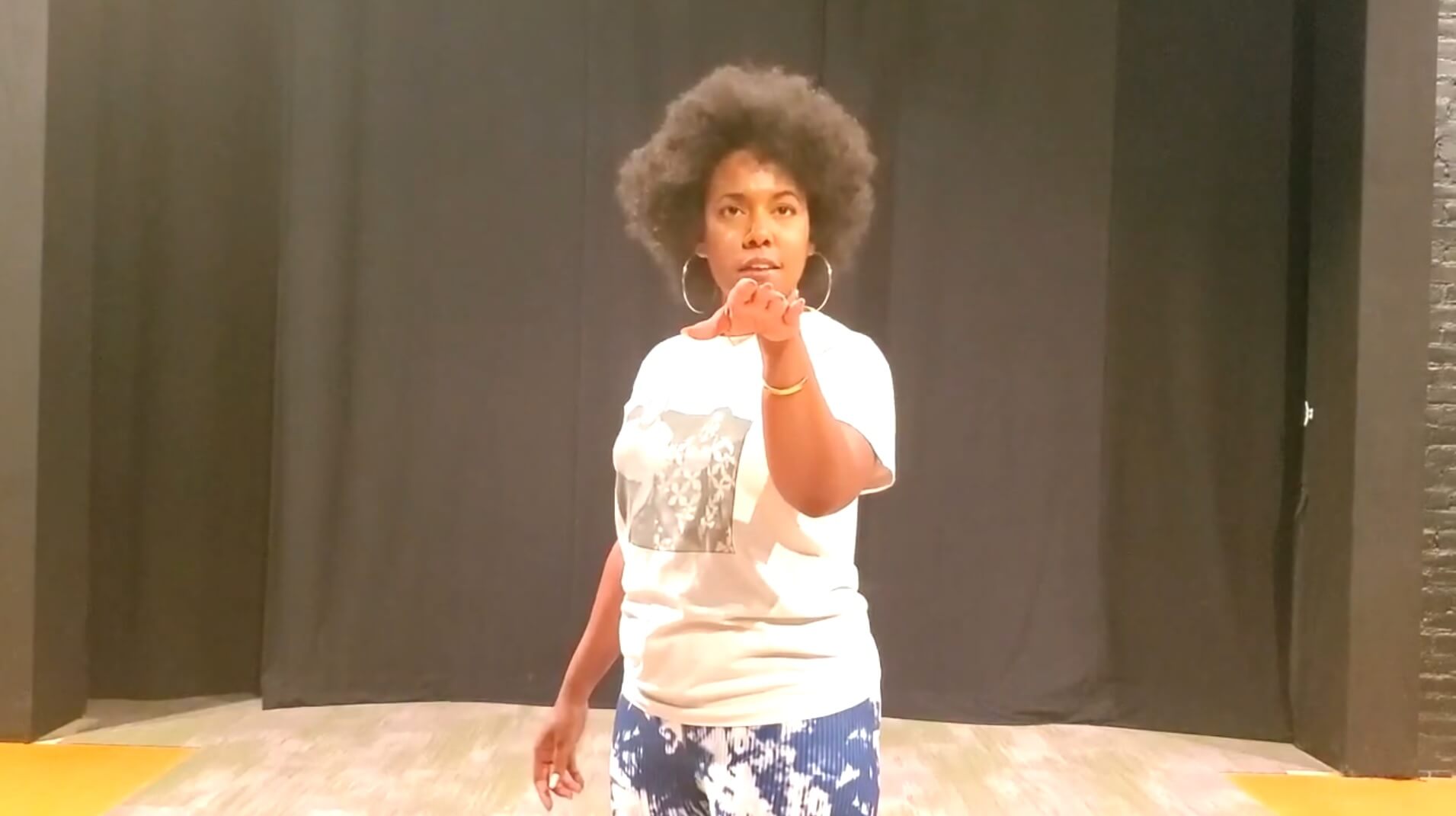 Pictured: Candice Handy in Black Quarantine Date.

You're both the writer and the performer of this piece, bringing to life the main character and portraying key characteristics of her love interest. What central emotions did you aim to embody in your performance?
I aimed to embody euphoria. It can be hard out here for a single Black woman when it comes to dating. I think many of us would agree that a Black man who carries himself professionally in public but is a little Blackity Black Black ratchet in private, is a catch! I also aimed to embody that vulnerable uneasiness we experience early in a relationship, which comes from experiencing failed relationships in the past, knowing that we live in a dangerous world, and trying to adapt to being social again after months of quarantine.
Each original work in this project has a duration of 8 minutes and 46 seconds. Your piece also references this length of time in a specific way. Tell us more about this creative detail and what impact it has on the story.
I thought it was important to include the element of time to highlight the relativity of time. Nine minutes, in the context of running a simple errand is a short drive; it's approximately two to three miles. However, in the context of a traumatic experience, specifically the constant brutalization of Black bodies in America, eight to nine minutes feels like a lifetime! Because of the character's awareness of the fact that she lives in a society that doesn't value her or the Black community, waiting for a Black man that she now feels very fond of to answer the phone after three rings or send her a text message also feels like a lifetime. So, I created that last moment in the piece, to show how traumatized this Black woman is, as a result of knowing the very real and tragic possibilities of what could happen to her date on a simple drive home.


---
Derek J. Snow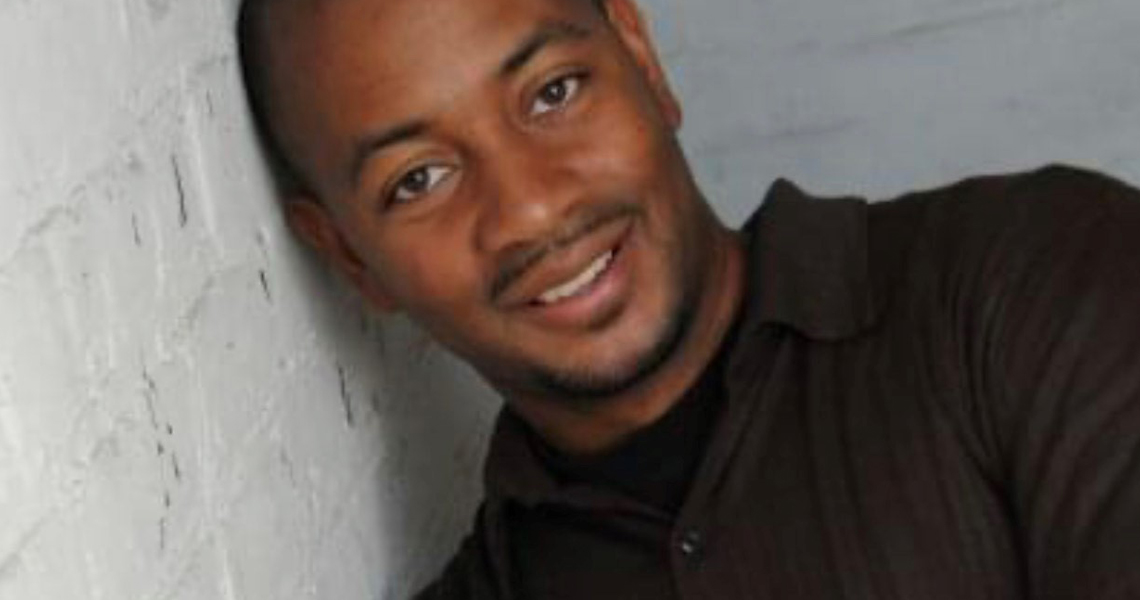 Featured work: The Ballad of the Dying Body or The Breath to Say
Performers: Ernaisja Curry, Julius Eclypse Jenkins, Nathan and Wolf Singer
Premiere: Sunday, Oct. 25, in the 8 p.m. block (8 p.m. EDT/5 p.m. PDT)
Artist Project Description: I wrote the piece after thinking about the medical definition of hypoxia and the journey that the body experiences when oxygen leaves for good. I then called a few friends that I've worked with before to film the piece.
This piece features elements of dance and spoken word, with a couple of musical moments. What motivated your choice to include these elements? What impact does this combination create?
I have always written with a cinematic flair, for some reason. As I write, I almost always hear a theme for the subject matter in my head. It definitely motivates the direction that the piece eventually takes. The character of the Body just seemed more interesting to me if they were able to tell a story of how they died without ever saying a word, so I wanted something more dynamic than a static body onstage. That's where the idea to use elements of street dance came from. I also wanted to capture a feeling of desolation, so the theme in my head became a lonely acoustic guitar with elements of the flute to mimic labored breathing. I think that these elements combined make it more cinematic and interesting for an audience.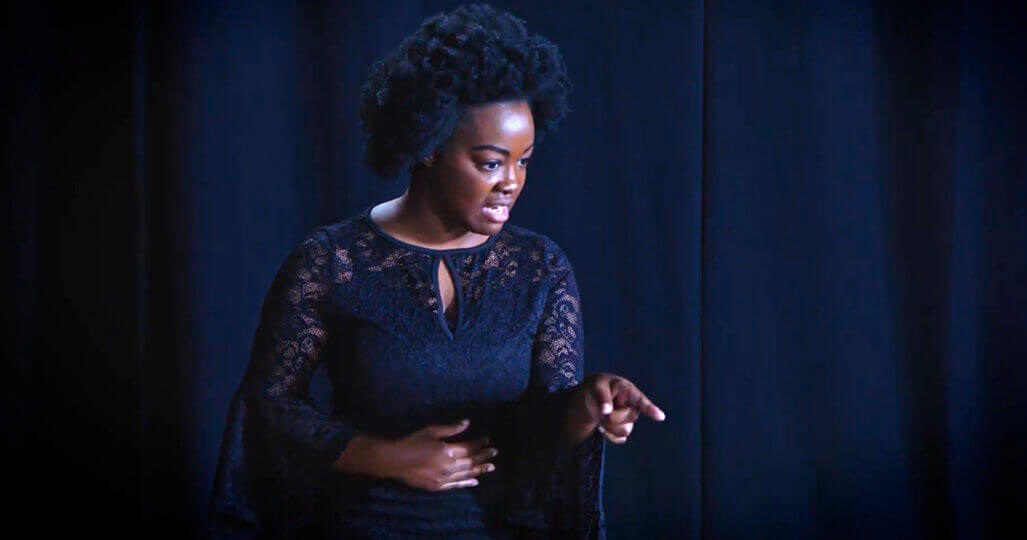 Pictured: Ernaisja Curry in The Ballad of the Dying Body or The Breath to Say.

Two characters tell the story of this piece in their own ways. What do you imagine their relationship is to one another?
I wrote the character of Naima as a spiritual witness to these crimes over centuries. She speaks for the dying, provides a voice when the breath is leaving the Body. I envisioned their symbiosis being similar to the many grieving mothers who have lost Black and Brown children similarly; that there's this morbid connection, understanding; a dependence on one another to just get through it.
Tell us about the artistic choice to focus on hypoxia, which, as you've written, is what happens "when the lack of oxygen begins to permanently damage the body." Tell us about how this became the focal point of your piece.
When I started writing the piece, I wanted Naima, the main character, to be a kind of emotionless infomercial spokesperson. She existed to show up on the scene of these deaths and simply point on how the body dies over and over again, detached from any emotion. Very clinical. I wanted to convey a sense of how routine this has become, but then I thought it would tell a better story if she tries to focus on the medical descriptions but finds that seeing this over and over again has finally had a profound effect on her.
One part of The Breath Project's mission is to create a living time capsule of this moment in history through work made by BIPOC artists. What is it like creating work as a BIPOC artist in this moment?
It's a strange time, to be honest. It feels like we've suddenly been given a moment to be heard and have our work appreciated in a different light. Before, there was sense that, for lack of a better word, BIPOC artists were being dramatic about the climate that we were forced to exist in. Now that people have been more inclined to truly listen to our stories, there seems to be a different sense of freedom for BIPOC artists to unapologetically express themselves. That part is wonderful. I'd rather not create around Black and Brown trauma, but until there is no longer a need to shine this spotlight on what we're dealing with, this is where I'll be.
---
The Breath Project Virtual Festival takes place Saturday, Oct. 24, to Sunday, Oct. 25. RSVP here. While this festival is free, every dollar donated to this event will be given directly to the contributing artists and volunteer curators.