Rock and Roll 'til the Early, Early Night!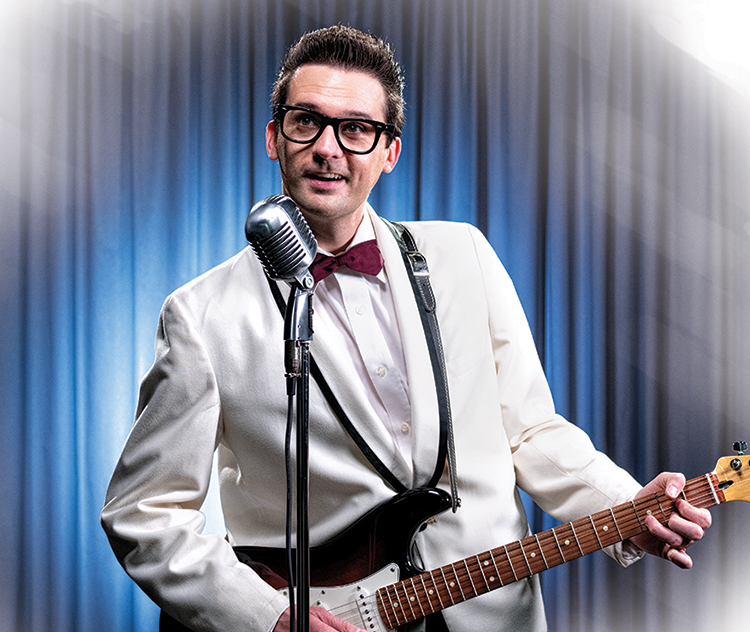 "It's So Easy to Fall in Love." "Peggy Sue." "That'll Be the Day." "Not Fade Away." "Oh Boy!" "Everyday." Not only did one revolutionary musician — Buddy Holly — write and record each of these timeless hits, but he penned them all in a prolific 18-month span. Buddy: The Buddy Holly Story explores Holly's meteoric rise to rock and roll stardom in the most fitting way possible: through an entertaining performance of his iconic catalogue of music. Buddy includes over 20 of Holly's greatest hits alongside instantly recognizable favorites from his contemporaries, such as Ritchie Valens' "La Bamba" and The Big Bopper's "Chantilly Lace," all performed live onstage in an unforgettable experience that's half-theatre, half-electrifying rock concert. In the words of the Chicago Tribune, Buddy "sends people out of the theater on an unstoppable high."
Buddy was one of the original jukebox musicals, beginning its run in 1985 and never losing steam in the 35 years since. Holly's story continues to captivate audiences across the globe; this "bona fide crowd-pleaser" (Variety), has played to over 22 million people worldwide.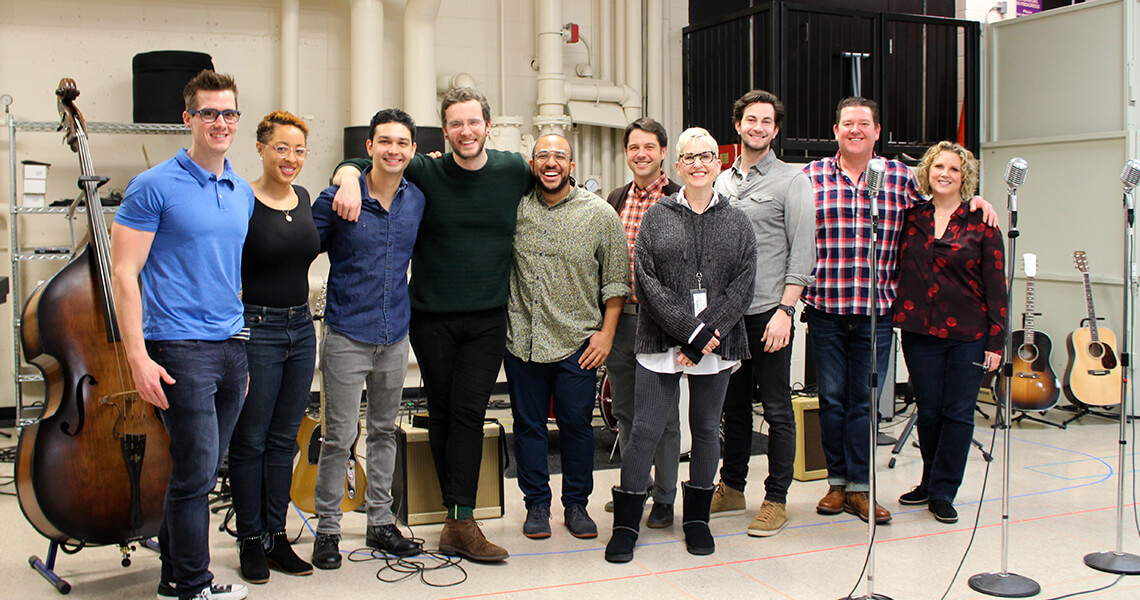 The cast and creative team of Buddy: The Buddy Holly Story at the meet and greet for the show.

Holly's infectious tunes are considered classics today but were revolutionary in their time. He contributed to the birth of rock and roll, rhythm and blues, and pop, pushing the boundaries of style and sound to create something wholly his own. In fact, he was one of the first musicians to perform music he himself had written — in the 1950s, artists typically purchased tunes and lyrics from songwriters in places like New York City's Tin Pan Alley. Instead, Holly opted to express something personal. (This idea so impressed an up-and-coming John Lennon that he decided to take a shot at performing his own music, too.)
Holly's radical songs are brought to life onstage by a cast of seven musician-actors under the guidance of Tony Award-nominated director Marcia Milgrom Dodge. Dodge has helmed Buddy in the past and builds on that experience in her Playhouse production.
"When I first directed this musical at The Muny, an 11,000-seat theatre in Forest Park in St. Louis, I had the largest cast of Buddy ever assembled anywhere: 43 performers including 20 teens," says Dodge. When she was later approached about creating a musical to open a new arts venue, she and music director Andy Christopher (who also plays Holly in the Playhouse's production) pitched a seven-person version of the show to Buddy's licensors and received permission to test the concept.
"We did two performances and the audience was up on their feet before the final curtain, and then stayed up dancing, prompting many encores," Dodge remembers. "I can't wait to see how the Playhouse audiences respond."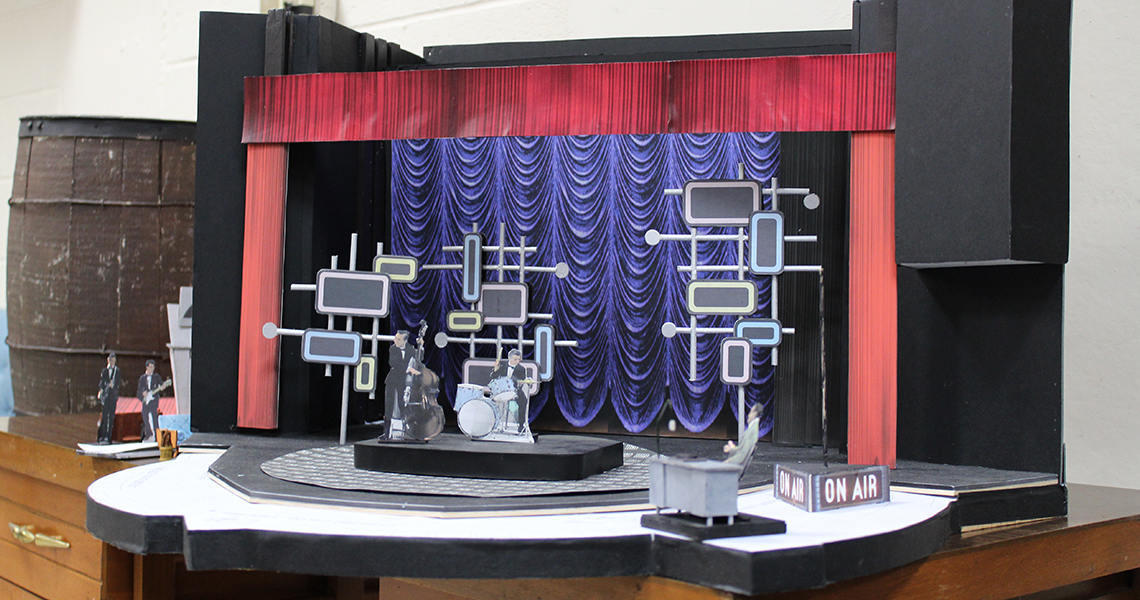 Set model by Set Designer Christian Boy at the meet and greet for Buddy: The Buddy Holly Story.


Doled out between on-your-feet musical numbers is the biography of bespectacled Holly, beginning with his country roots in Texas (where his brothers encouraged him to give up music and join the family tiling business) and continuing to the creation of his recordings with his band The Crickets. Finally, the show imagines Holly's 1959 tour with Valens and The Big Bopper, the young musicians who would ultimately board the same ill-fated plane alongside him on "the day the music died."
Dodge considers Buddy, whose Playhouse production coincides with the 61st anniversary of the fatal crash, a fitting tribute to Holly's life. The nimble version that she and Christopher have created keeps the focus where it should be: on the incredible story and the legendary songs. In Dodge's words, "I wanted to get to the music quickly so we are always living in Buddy's artistry."
And this focus on the music works brilliantly, inspiring D.C. Metro Theater Arts to report, "The never-ending stream of hits keeps the audience tapping their toes for hours." Despite the fact that this rock and roll pioneer's life ended far too soon, Buddy is no tear-jerking sob story; rather, this musical memoir is an "infectiously exuberant" (Chicago Sun-Times) celebration of life and of music that will leave Playhouse audiences feeling electrified, delighted and inspired to live every day to its fullest.
---
To learn more about the Playhouse's production of Buddy: The Buddy Holly Story, visit our production detail page.