5 Questions With Nandita Shenoy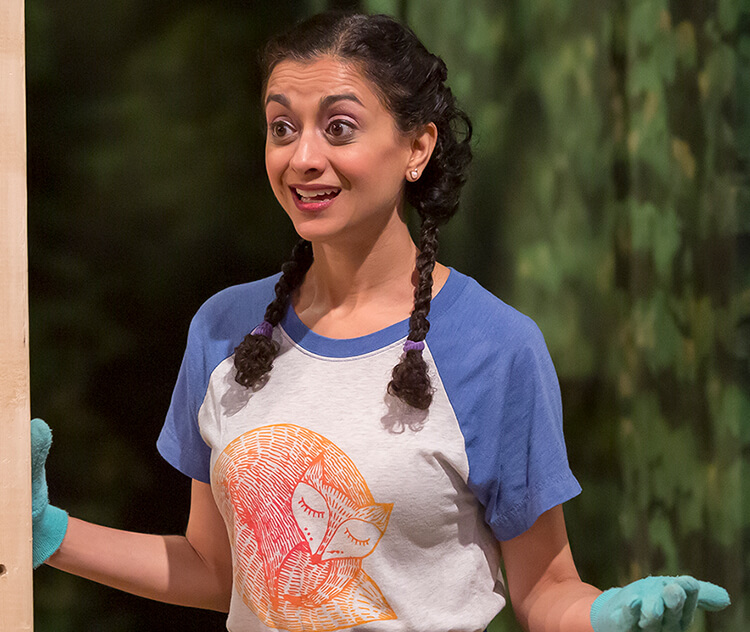 Nandita plays Jevne in the world premiere production of
Tiny Houses.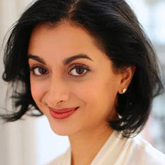 Nandita is thrilled to make her Cincinnati Playhouse in the Park debut! She is an actor-writer who lives in New York City. She starred in the off-Broadway production of her play
Washer/Dryer
at Ma-Yi Theater Company. She has originated roles in the world premieres of Adam Szymkowicz's
Mercy
and his
Marian, or The True Tale of Robin Hood
; Eric Pfeffinger's
Some Other Kind of Person
; and Richard Dresser's
Trouble Cometh
; and she has spent a season in the repertory company at the Alabama Shakespeare Festival. Television credits include Netflix's
Daredevil
and TBS'
The Last OG
. As a playwright, her work has been performed in New York, Los Angeles and Chicago, as well as in Shanghai. She is a proud member of the Ma-Yi Writers Lab, the Dramatists Guild and Actors Equity. Nandita holds a BA in English literature from Yale University. Visit
nanditashenoy.com
.
---
How long have you been acting, and where did you receive your training?
I came to the theatre through dance. I took my first dance class at age 6 and danced throughout high school and college. Halfway through college at Yale, where I was studying English literature, I realized that I wanted to pursue performing and moved to New York right after graduation. I studied at the Alvin Ailey School for my first year in New York while auditioning, and then booked my first musical shortly after that. The acting bug bit me while I was dancing in musicals, and I took classes at various studios all over New York. My path has definitely not been a straight one, but it has been filled with surprises and certainly has tested my ability to adapt!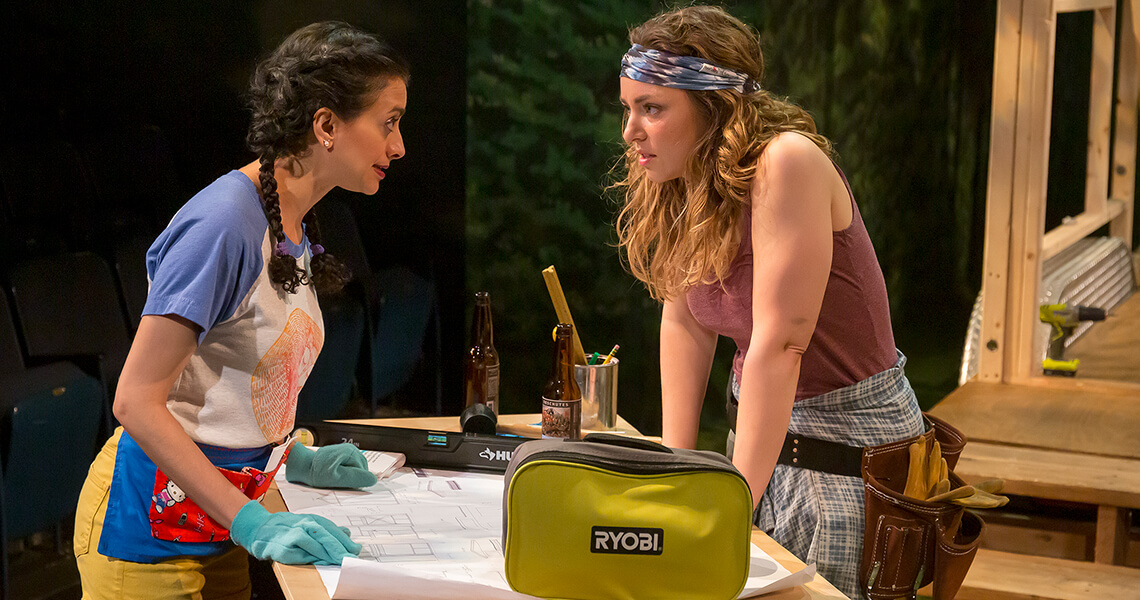 Nandita Shenoy (Jevne) and Kate Eastman (Cath) in Tiny Houses. Photo by Mikki Schaffner.
When did you know you wanted to be an actor, and what's your favorite part of the job?
I love learning new things. What is wonderful about being an actor is the chance to learn new skills and dialogue constantly. I get to meet new people and have new adventures all the time. There is a part of my personality that really craves stability, but there is another part that clearly revels in the unknown. Finding the balance is the tricky part of this lifestyle. But I have been really lucky to have been able to find a way to enjoy when I am working in the theatre and carry on when I'm not.
What is your all-time favorite role you've performed and why?
As cheesy as it may sound, playing Jevne has been one of the most fun and rewarding roles of my career. The only role I have enjoyed more is one that I wrote for myself in my play
Washer/Dryer
that ran off-Broadway a few years ago. That role was fun because the character was close to myself but with a twist, while this role is fun because Jevne is very different from me. I tend to play quirky characters, and Jevne is definitely one of the quirkiest. That said, I think our hearts are similar in that we both highly value love.
Peter Hargrave (Bohdi) and Nandita Shenoy (Jevne) in Tiny Houses. Photo by Mikki Schaffner.
What role have you been dying to play and why?
I'd love to play Beatrice in
Much Ado About Nothing
or any female role in
Coward
. I enjoy witty banter and would love to dig into a role that involves a lot of word play. And of course, comedy is so much fun! That combination of rapid-fire intellectual repartee and laughter is the sweet spot for me.
What has been the most interesting part of working on Tiny Houses so far?
Building the house! Honestly, before this show I had never built anything in my life, and so putting the house together was a real challenge. Even though we get a lot of help from the crew, there is something really satisfying about creating a physical house night after night. The house is the sixth character, and we truly never know how she is going to respond at each performance, which keeps us all working together and really in the moment.
---
To learn more about the Playhouse's production of
Tiny Houses
, visit our
production detail page
.