5 Questions With Kate Eastman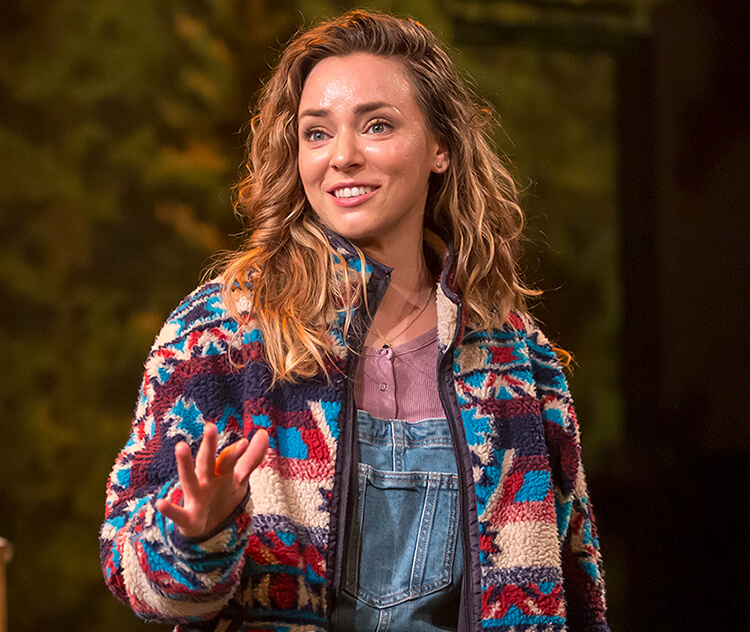 Kate plays Cath in the world premiere of
Tiny Houses.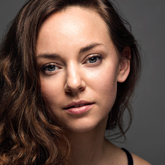 Kate is thrilled to make her Cincinnati Playhouse in the Park debut as Cath in
Tiny Houses
. She has previously worked with Chelsea Marcantel in workshops of
Airness
and
White Girls Guide To International Terrorism
. She has worked regionally at The Guthrie Theater (Juliet in
Romeo and Juliet
, Broadway World Regional Best Actress nominee), Long Wharf Theatre and Chautauqua Theater Company. Film credits include
Damage,
Brothers
and
About A Teacher.
Television includes
Blue Bloods
and
The Good Fight.
Education: Juilliard. Thank you Ali, Tom, Mom and Dad.
---
How long have you been acting, and where did you receive your training?
I played Peter Pan when I was 12. I'd done a couple of things before that, but that was the first time I felt confident on stage. After that I was a goner. I got my BFA from New York University and my MFA from Juilliard. Whenever I doubt my ability, my partner likes to remind me that I went to acting school for eight years.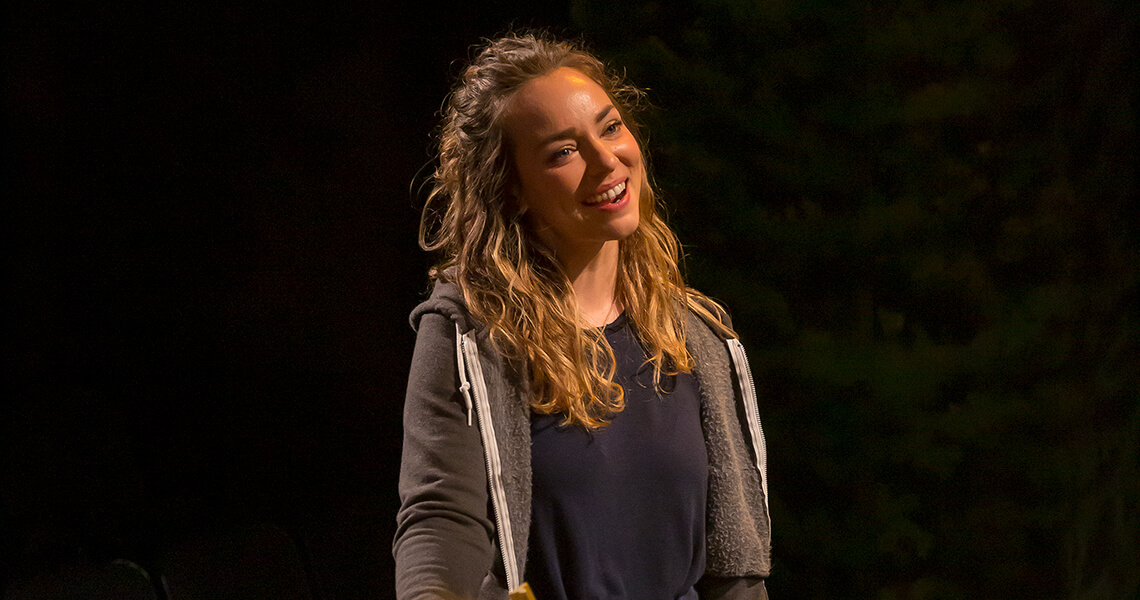 Kate Eastman (Cath) in Tiny Houses. Photo by Mikki Schaffner.
When did you know you wanted to be an actor, and what's your favorite part of the job?
I remember watching Kate Winslet in
Sense and Sensibility
, standing on an English hill in the rain and crying her guts out and quoting Shakespeare in a beautiful muslin gown. I think I was like 7 or 8, but I was obsessed. When I found out that that was a job, that was it. Claire Danes in Baz Luhrmann's
Romeo & Juliet
was also an entire mood for preteen Kate. My favorite part of acting is that it creates a safe place where you can explore the darkest and scariest and most thrilling parts of being alive. I've learned a lot about myself and have processed a lot of difficult experiences through acting work (and therapy! None of it really works without therapy). It has helped me learn to communicate and care for myself.
What is your all-time favorite role you've performed and why?
Juliet in
Romeo & Juliet.
Juliet forever. She's the smartest, bravest, wildest young woman, and I love her with my whole being. She lives her life on her own terms until the very end. Getting to play her was like the endgame of 13-year-old me. My other favorite is Breanna in
Night Workers
by Torrey Townsend.
Night Workers
is about an AA chapter, and it has such deep love and respect for its characters, who are all struggling with addiction. Breanna is so strong and kind and has such difficulty loving herself. It's an ensemble play and a new play, which is my favorite thing to do. New work and Shakespeare.
Kate Eastman (Cath) and Peter Hargrave (Bohdi) in Tiny Houses. Photo by Mikki Schaffner.
What role have you been dying to play and why?

Masha in
Three Sisters.
I kind of subscribe to the idea that if you haven't seen the part done in the way you imagine it, then you need to do it. I think Masha is fighting for her life, and she's so brilliantly funny. Imogen in
Cymbeline
.
Miss Julie
. Nora in
A Doll's House
. And a thousand brilliant women who haven't been written yet, whose struggles don't revolve around patriarchy.
What has been the most interesting part of working on Tiny Houses so far?
I've loved doing it in two very different spaces. Learning how to pitch the same show to two houses with very different demands has been such a great learning experience. And getting to be Cath, who makes bold moves and never apologizes. There are so many sneaky and unnecessary ways that I apologize for just being. Cath is teaching me to stand inside myself.
---
To learn more about the Playhouse's production of
Tiny Houses
, visit our
production detail page
.