Playhouse Theatre Camps to Spend a Summer at the Movies Throughout Cincinnati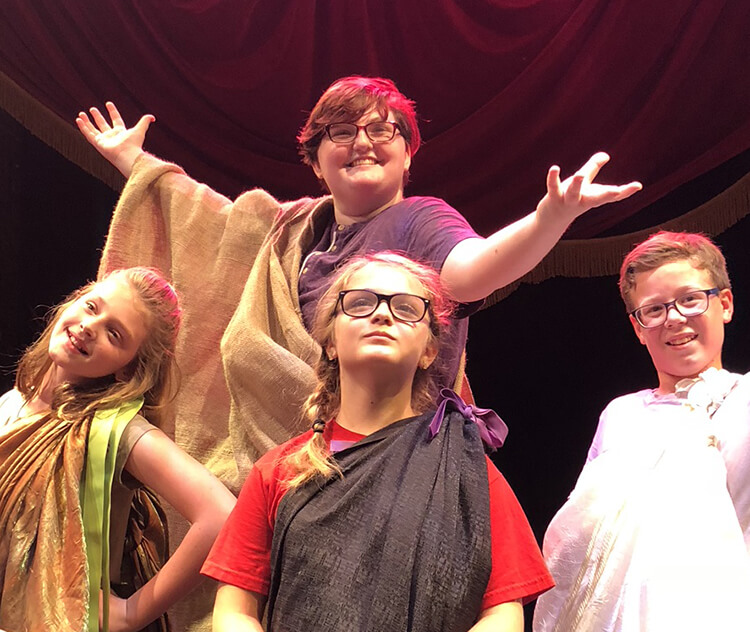 The Playhouse offers
summer theatre day camps
that give children ages 3 to 17 the opportunity to learn theatre arts and gain important developmental skills. As in previous years, programs include full-day, one-week sessions, as well as multi-week Performance Academy camps. New programming this year includes pre-kindergarten half-day camps, in which children ages 3 to 5 can receive an introduction to the arts through creative games and guided play. Camps will be held at the Playhouse in Mt. Adams and throughout Greater Cincinnati in multiple communities.
This summer, campers will dive into the worlds of their favorite films like
Star Wars, Harry Potter, The Avengers, Madagascar, Aladdin
and more. They'll learn fundamental theatre skills while bringing movie scenes and characters to life for the stage.
"Everyone loves going to the movies and being transported to a different time, universe or set of circumstances," says Daunielle Rasmussen, Playhouse Director of Education and Community Engagement. "We themed our camps 'summer at the movies' to embrace the joy, imagination and discovery of our favorite films."
At each one-week camp, students will be grouped by age to take classes in acting and improvisation. They will also take specialty classes depending on that camp's theme. For example, the
Wizarding Movies Camp in Evendale
offers a class in screenwriting, and the Space Fantasy Movies camp in
Madisonville
and in
Mason
offers lessons in stage combat.
By using theatre skills to explore the world of films, students deepen their understanding of storytelling, world-building and character analysis — skills that apply directly to their academic work.
"It's powerful for young people to understand how stories are told through each medium and how each medium can bring something different out of the story," says Rasmussen. "In books, you experience what a character thinks. In theatre, you experience what a character says. In film, you experience what a character does. By breaking down the stories and characters in movies that we love, we can tell stories onstage with more specificity and intention."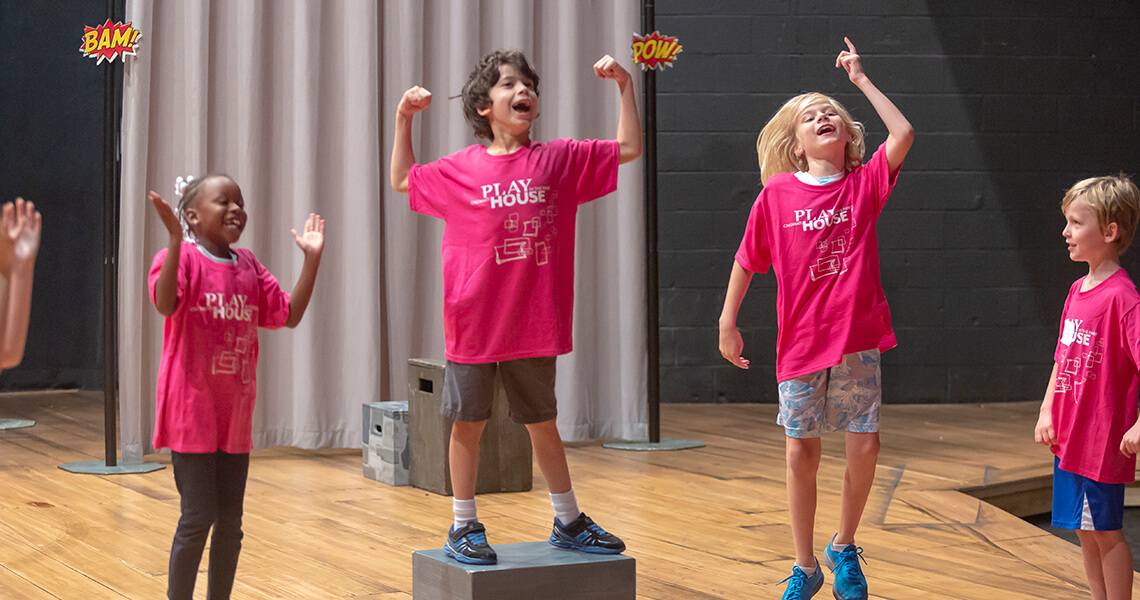 "Much like theatre and literature, films offer a great opportunity to understand how stories are structured and how characters operate within the world they're in," says Carolyn Guido Clifford, Playhouse Community Engagement Manager and Summer Camp Teaching Artist. "That idea holds true no matter what the genre is — musicals, sci-fi, fantasy, action-adventure. The lessons taught are all related."
Guido Clifford has worked as a summer camp teaching artist for the past three years. This year, she will be teaching the Performance Academy camps
Madagascar Jr.
and
Drama Geeks vs. Zombie Cheerleaders.
Performance Academy programs are multi-week sessions that offer campers a more in-depth approach to theatre training. While all campers learn the basics of theatre arts, Performance Academy offers young theatre enthusiasts the chance to produce a play from beginning to end.
Other Performance Academy programs this summer include
Seussical KIDS
for first- through sixth-graders and
Seussical KIDS: Little Whos
for pre-kindergarteners. Students can also learn the basics of filmmaking in
Make Your Own Movie Camp
— a two-week session in which sixth- through 12th-graders work in groups to write, produce, film and edit their own short films.
Nick Tsangaris, Playhouse Education Associate and Summer Camp Teaching Artist, says he looks forward to giving campers the opportunity to take artistic risks as they bring films to life through theatre.
"I hope campers will create a nickname, establish a new character that they can share with their friends and family, and solidify that theatre is not only just for 'theatre kids,'" says Tsangaris. "I hope they leave with the knowledge that growing as a young adult means you have to make mistakes. Theatre is the perfect playground to fall, dust yourself off and try again."
Additionally, Tsangaris looks forward to teaching campers in their own communities like Mason, Blue Ash, Evendale and Madisonville. One of the major benefits of satellite camps, he says, is that students are more comfortable in a location they know.
"When you have the added familiarity — and therefore comfort — of their own neighborhood and their own peers, they rely on the environmental consistency to push them out of their comfort zone," says Tsangaris. "When holding programs in campers' own communities, acting classes turn into a team sport. And even if the students within the same community don't know each other personally, they already have a common bond as a launch point."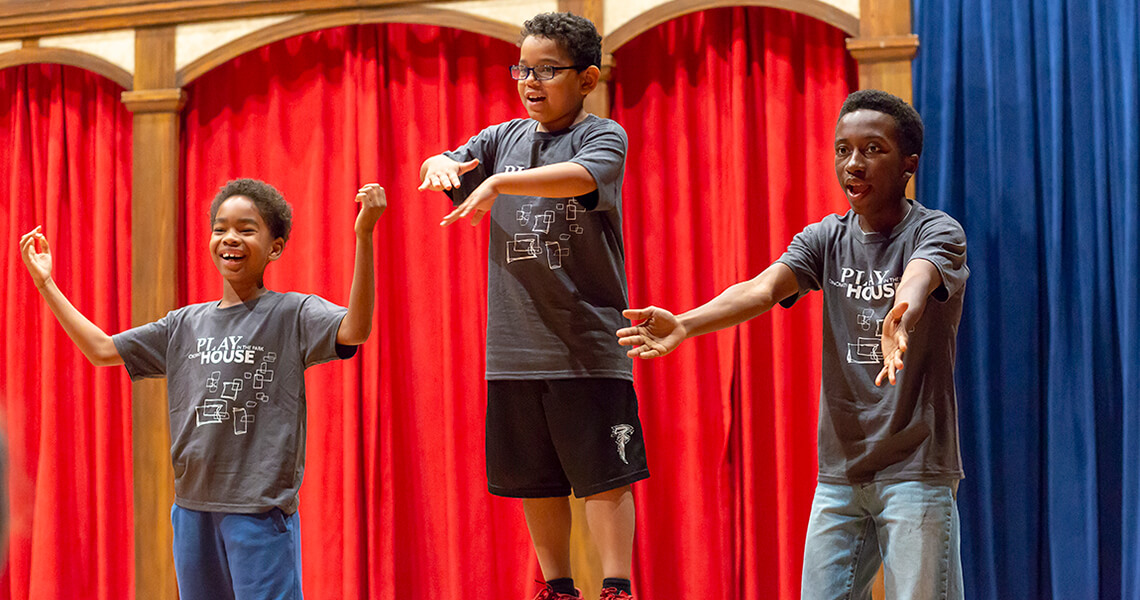 Craig Branch, Playhouse Education Associate and Summer Camp Teaching Artist, explains that satellite camps also provide more access to the arts for young people.
"Whether the student is an experienced young artist or they're trying something new, meeting them in their community means greater access to arts education," says Branch. "As someone who grew up many miles from a major city, I know that a 30-minute drive may not be convenient for some families, and when it comes to choosing between a 30-minute drive or a 10-minute drive, parents often choose the 10-minute drive."
"We want to remove the barriers that keep anyone from engaging with any of our programs," explains Rasmussen. "By going out to our neighboring communities, we deepen our understanding of each community's needs so that we can provide better service through the arts."
Learn more about how the Playhouse is spending a summer camp at the movies by visiting our
Summer Theatre Camps page
.
Photos of summer camp 2018 by Mikki Schaffner.