5 Questions With Brett Ryback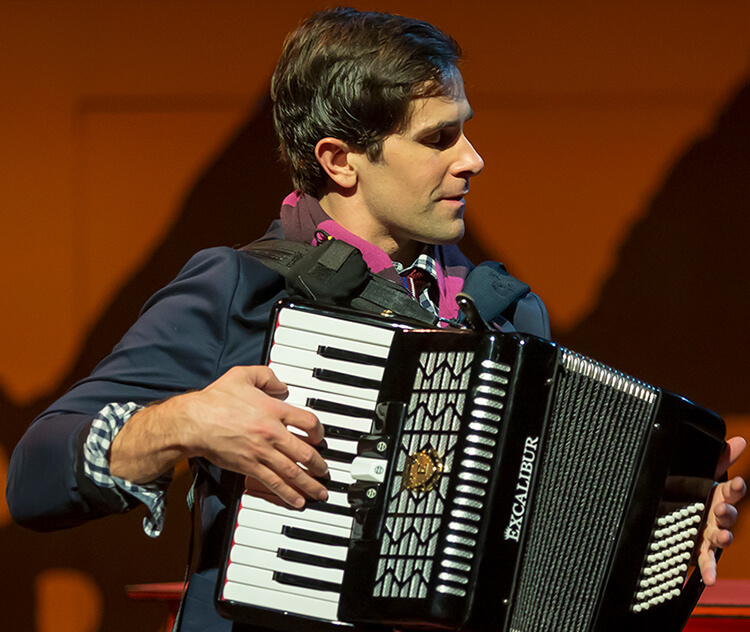 Brett plays Schroeder in
You're a Good Man, Charlie Brown
.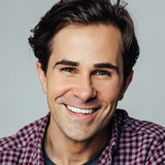 Brett is an actor, composer/lyricist and writer. He originated the role of Marcus off-Broadway in
Murder for Two
. Other acting credits include
The History Boys
(Ahmanson Theatre),
The Lieutenant of Inishmore
(Mark Taper Forum) and the world premieres of
Shrew!, The Prince of Atlantis, Dr. Cerberus
and
Imagine
(South Coast Repertory). Recent television and film appearances include
Mom; Modern Family; How I Met Your Mother; Hail, Caesar!;
and the Lifetime movie
The Assistant
. As a writer, he is the recipient of the ASCAP Foundation's Cole Porter Award. His musical
Passing Through
was developed at the Rhinebeck Writer's Retreat and the Johnny Mercer Writers Colony at Goodspeed Opera House where it will premiere this summer. His other plays and musicals include
Joe Schmoe Saves the World
(NAMT 2016, ASCAP/Dreamworks Workshop),
Liberty Inn: The Musical
(Ovation Award nomination, Best Music/Lyrics),
Darling
(Weston Playhouse New Musical Award),
The Tavern Keeper's Daughter
(Best Musical,
Pasadena Weekly
) and
Nate the Great
(South Coast Repertory, First Stage). Brett is currently writing a musical podcast called
In Strange Woods
, he created the online accompanist website
PlayThisForMe.com,
and he teaches musical theatre at the University of Southern California. Visit
www.brettryback.com
.
Instagram
and
Twitter
: @btryback
---
How long have you been acting, and where did you receive your training?
I began acting when I was 5 years old in Milwaukee, Wisconsin. Milwaukee has a very vibrant theatre scene. I performed at all of the major professional companies as a child actor, and I also did commercial, television and voice-over work in Chicago. I got early training at a theatre academy created by First Stage, a children's theatre in Milwaukee. Later, I went to UCLA, where I received a degree in Music Composition. I'm still based out of Los Angeles.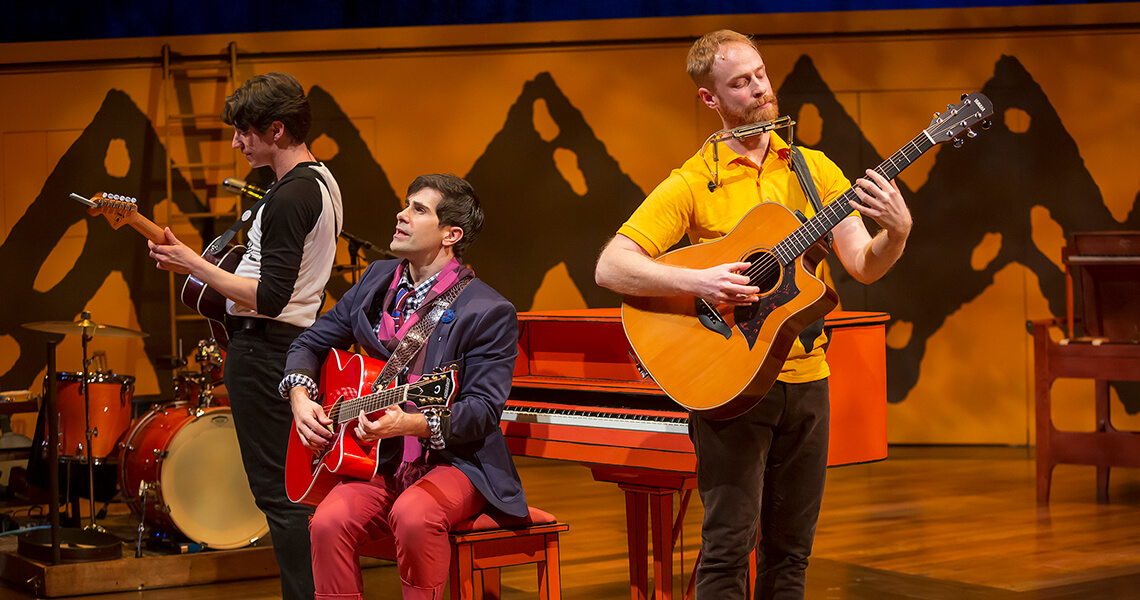 Armando Gutierrez, Brett Ryback and Rob Morrison in You're a Good Man, Charlie Brown. Photo by Mikki Schaffner.
When did you know you wanted to be an actor, and what's your favorite part of the job?
I guess I knew pretty young that I enjoyed acting and wanted to do it for my career. Because I grew up around professional artists, it never seemed out of reach for me. My favorite part of the job is the variety. I like meeting new and interesting people, and this business is full of them. I also like learning new things — like how to play the accordion, which is something I learned doing
Charlie Brown
! And I also like telling stories. I believe very strongly in the power of storytelling to affect change in the world.
What is your all-time favorite role you've performed and why?
This is an awfully tough question. I've been fortunate enough to have played many wonderful roles in my career that are meaningful for different reasons. One of the peaks of my career, though, was playing Marcus in
Murder for Two
off-Broadway. It challenged me in so many ways — mentally, physically, vocally. But I was so thrilled to be firing on every cylinder and to be doing it in New York City.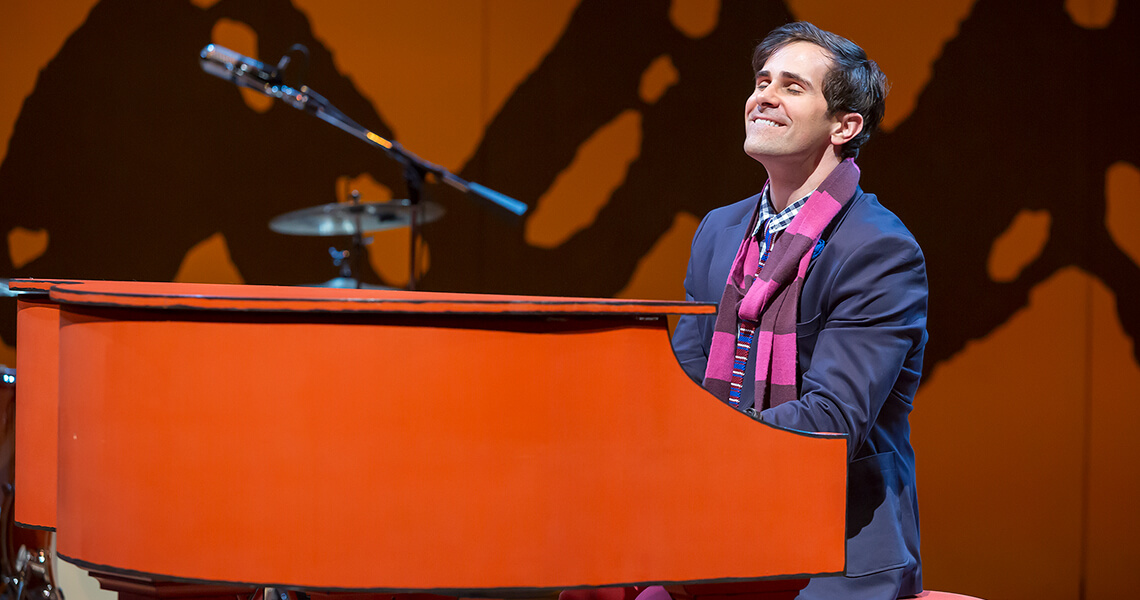 Brett Ryback in You're a Good Man, Charlie Brown. Photo by Mikki Schaffner.
What role have you been dying to play and why?
There are two roles that come to mind. I have always wanted to tackle Mozart in
Amadeus
. I got close once, but it didn't work out. The other part I would like to play someday is George in
Sunday in the Park with George
. But a lot of my career has been spent doing world premieres of plays and musicals. I love playing parts that no one else has played before.
What has been the most interesting part of working on You're a Good Man, Charlie Brown so far?
The show lends itself to collaboration and play. I tend to do a good deal of regular collaborating, but I don't get to do nearly enough playing. Schroeder was such a fun challenge to bring to life because in the strip, Schulz doesn't give him a particularly unique tone of voice or point-of-view of the world. He's so identified by his piano and his love for Beethoven. So, I had to do a little inventing to an already iconic character, which made me feel like I was collaborating with Schulz himself. That's not something you get to do every day.
---
To learn more about the Playhouse's production of
You're a Good Man, Charlie Brown
, visit our production detail page.