5 Questions With Ralph Huntley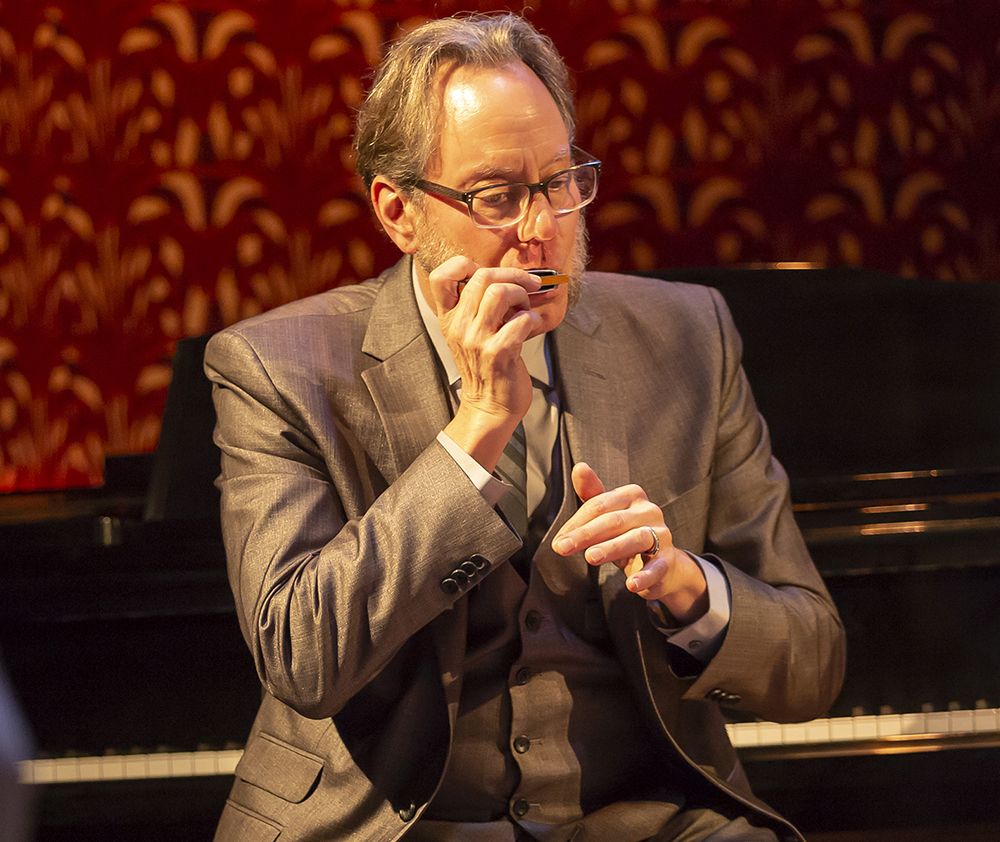 Ralph Huntley is the pianist for
Cincinnati King
.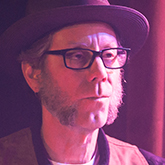 Ralph is pleased to be making his second appearance at Cincinnati Playhouse in the Park. Based in Portland, Oregon, Ralph is a founding member of the nationally syndicated public radio show
Live Wire
, for which he served as music director from 2003 to 2015. He has performed and/or recorded with Bill Frisell, Esperanza Spalding, Ralph Carney (saxophonist for Tom Waits), Steve Berlin (of Los Lobos), Alejandro Escovedo, Peter Buck (of R.E.M.), Scott McCoughey (of R.E.M.), Willy Vlautin, Richmond Fontaine, 3Leg Torso and DoJump Physical Theater, which recently finished a New York run at the New Victory Theater.
---
How long have you been a musician, and where did you receive your training?
I started playing the piano when I was around 7 years old. My mother, who was newly divorced and struggling, bought an old, slightly tinny-sounding upright piano from a friend of hers for $75. Money was tight in those days and the expense was a strain, but she wanted to provide her boys with an opportunity to explore music, to give us some kind of respite from the painful direction our broken family had taken. There were four of us kids in the house at the time (aged 12 on down), and my younger brother and I started out with weekly piano lessons from our neighbor's eldest daughter. I remember how excited I was sitting at the piano and plunking out familiar melodies, one finger at a time. The keys seemed endlessly mysterious and full of possibilities (they still do). Our neighbor's daughter came to our house on the first day of our lessons, adjusted the bench and sat down, and proceeded to melt my mind by playing Joplin's "The Maple Leaf Rag." It was actually overkill in a way; she would have won me over with even a mediocre version of "Go Tell Aunt Rhodie," but she went with the heavy guns and I was hooked. I begged her to play it again, so I could listen to the complicated interwoven melody/rhythms and watch her hands do their methodical clock-like ragtime dance. Happily, she obliged and would play it many more times, as I begged her at the beginning of each lesson to play it again. She gave us the first lesson, showing us middle C and talking about quarter notes and rests and giving us our first assignment. And I practiced dutifully, the full 30 minutes, each and every day that week. When she came the second week and listened to me recite the musical facts I had memorized and listen to the five-finger melody I had perfected, I could tell how pleased she was. And I was amazed at how intuitively I understood the things she was telling me about the piano and the music. I knew I had somehow unlocked a secret room in my mind where my identity had been hidden.
That was close to 45 years ago and I have no regrets and am eternally grateful for my mother's kind wisdom. I've had many teachers over the years, and at one point all four of us kids were taking lessons, but eventually they quit and/or moved on to other instruments (my younger brother Richard choosing the drums!), while I stuck with the piano. Richard and I joined with our closest friends and formed a band when we were teenagers. We were all pretty rough and unformed but incredibly diligent. We practiced every day after school for hours and eventually began to get gigs, various uncles' weddings and parties, and ultimately even played at our own prom formal.
I studied piano all through high school and took private lessons throughout college and afterwards. Playing the piano helped ground me through the difficult years of growing up and navigating the curve balls that life tossed my way. I never went to music school, however. Instead, I studied psychology and my plan was to be a research psychologist. Two years into running a behavior lab, though, I realized what I should have known all along: that my music was more than just a serious hobby. It was my life. So, I quit my academic career, got a job washing dishes in a restaurant and started playing in bands. This was over 30 years ago and I've been playing professionally ever since, gradually getting enough music work that I didn't need any other kind of day job.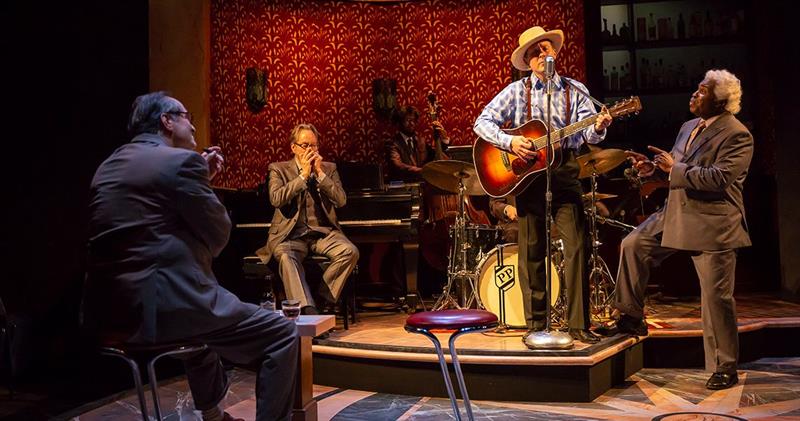 Syd Nathan (Neal Benari), pianist (Ralph Huntley), bassist (Terrell Montgomery), Man (Cullen R. Titmas) and Philip Paul (Stanley Wayne Mathis) in Cincinnati King. Photo by Mikki Schaffner.
What's your favorite part of being a musician?
As to my favorite part, I guess it would be how interwoven playing music is to just being alive. There is really no separation. I mean, there are some gigs you do that seem like any old job, but in general there is no difference between your "work" life and your "life" life. Playing music is an endlessly creative discipline, keeps your mind and spirit agile and opens you up for all sorts of other creative endeavors.
Music is also an inherently social activity, whether you're talking about the audience or other musicians. When you play music with or for others, these people become your community and this community transcends age, class, race, educational background, temperament, spirituality, you name it.
What is your all-time favorite project you've worked on, and why?

I'm not sure I have an all-time favorite project. I have done many things in my life so far that I have loved, and I expect to do many more. The artistic lifestyle is a continuum, one thing leading to the next. It is an arc that will continue upwards and downwards and forwards and backwards and inwards and outwards until my last day and last breath. It is a web which connects all things, seen and unseen. It is not about worldly success or monetary riches, though those aspects sometimes accompany the artistic pursuit. It is about trying to be fully present with each and every note you play. All you have is this moment.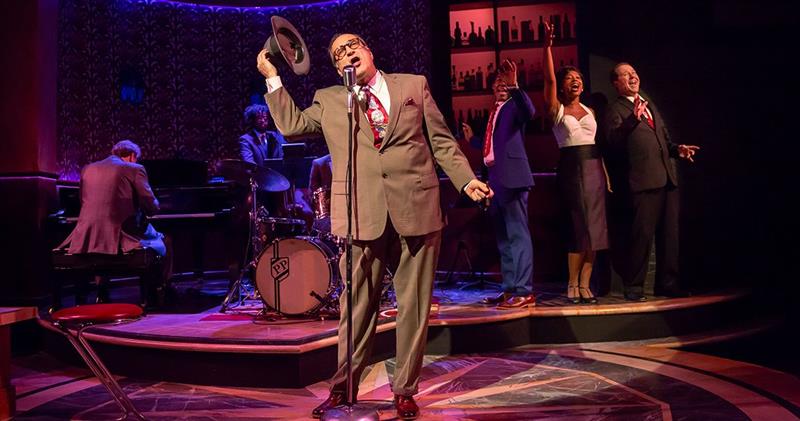 The cast of Cincinnati King. Photo by Mikki Schaffner.
What project have you always wanted to work on, and why?
The project I have always wanted to work on is the project I am currently working on, and also the next one that comes up.
What has been the most interesting part of working on Cincinnati King so far?
The subject matter of this story is incredible. The personalities and clash of ambitions and legacies is Shakespearean in scope, and the music is timeless in its joy and sorrow, anguish and exhilaration. The actors and musicians are such creative and generous people, and our writer/director found an incredible balance between driving the whole thing herself and looking for those moments of deep collaboration with the rest of us. Plus, for me personally, it is such a joy to work with my talented and deeply creative family; my brother
Richard Huntley
(drummer and music director) and my sister-in-law
KJ Sanchez
(writer/director).
To learn more about the Playhouse's production of
Cincinnati King
, visit our
production detail page
.