5 Questions With Seth L. Johnson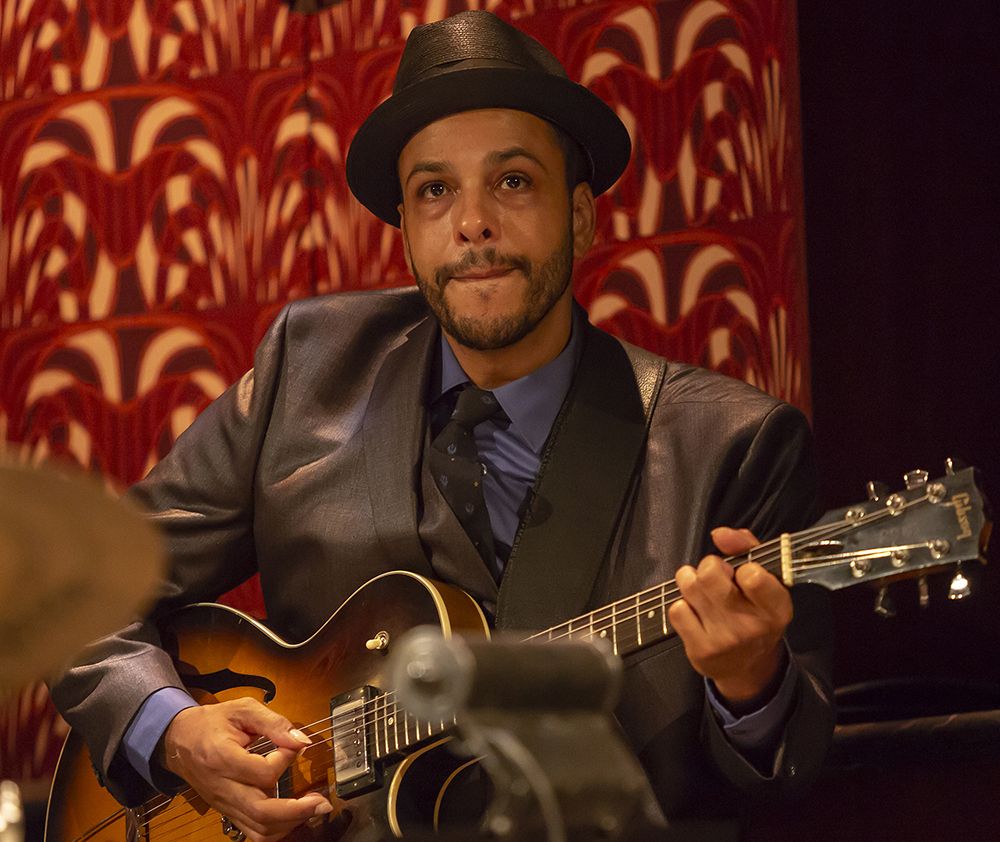 Seth is thrilled to be returning to his home state of Ohio for
Cincinnati King
.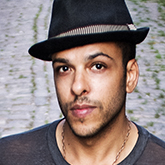 Past theatre performances include the off-Broadway production of
Cross That River
(59E59 Theater) and
Dirty Honey Shake
featuring Brown Girls Burlesque (Joe's Pub at the Public Theater). Noteworthy festival performances include Montreal Jazz Festival, Big Wig Hip Hop Festival (Singapore), North Sea Jazz Festival (Rotterdam), Afro-Punk (Brooklyn), Albany Jazz Festival and Couleur Cafe Festival (Brussels). Seth can be heard on countless recordings and, when not in the studio or performing on stage, he enjoys cooking and spending time with his wife and dog in New York. Visit
www.sethljohnson.com
. Instagram:
@sethlojo
---
How long have you been a musician, and where did you receive your training?
I've been a musician since I was around 10 years old and a professional for about 15 years — although I had an imaginary rock band long before I played an instrument. I earned my bachelor's of music degree from San Francisco State School of Music and my master's degree from Mason Gross College of the Arts at Rutgers University.

When did you know you wanted to be a musician, and what's your favorite part of the job?
I was set on being an artist of some sort since before I can remember. I was more interested in visual art than music, but in high school, when my band (not the imaginary one) was beginning to gain some local notoriety, I realized that making music was what I needed to do. There are so many aspects of being a musician that I love, but I'd have to say my favorite part of the job is creating new material and collaborating with like-minded artists. There's a sense of satisfaction in making something for other people to enjoy — whether music or food or a drawing — that I don't find anywhere else.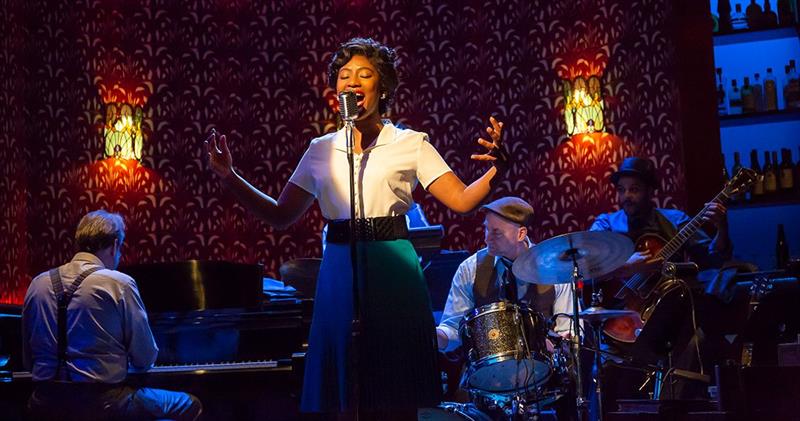 Pianist (Ralph Huntley), Woman (Anita Welch), drummer (Richard Livingston Huntley) and guitarist (Seth L. Johnson) in Cincinnati King. Photo by Mikki Schaffner.
What is your all-time favorite project you've worked on, and why?
It's very hard to say what my all-time favorite project was, as every project yields new experiences, friendships, lessons and growth. My band in high school, BCRC, gave me the opportunity to write for horns, gave me an outlet for my teen angst and forged my closest friendships. My last recording/touring project, SoNuvo, forced me to expand my technique and approach to the guitar because of the pared-down instrumentation and tricky arrangements (and was another outlet for latent teen angst). Theatre projects like
Cross That River
(2017, New York City) and
Cincinnati King
have given me the opportunity to observe the process of bringing a story to life through music.

What project have you always wanted to work on, and why?
I'm not sure there's a project that I've always wanted to work on. The stuff I wanted to do in my twenties is vastly different from what I want to do in my thirties. I guess the underlying factor is wanting to do a multidisciplinary project that incorporates all the media I dig: music, visual art, dance and food. I think a project that incorporates three out of those four would be great.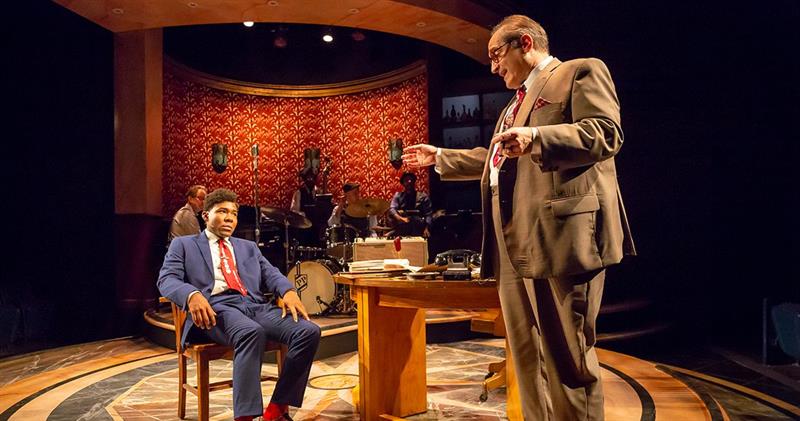 Little Willie John (Richard Crandle) and Syd Nathan (Neal Benari) with (background) pianist (Ralph Huntley), bassist (Terrell Montgomery), drummer (Richard Livingston Huntley) and guitarist (Seth L. Johnson) in Cincinnati King. Photo by Mikki Schaffner.
What has been the most interesting part of working on Cincinnati King so far?
The most interesting part of working on
Cincinnati King
so far is definitely getting to know the people involved. I find that there's so much to be learned from observing the other artists from other disciplines and how they work and interact with one another. The cast and band are all world-class performers and lovely folks to be around. Also, the story of King Records is incredible and the music has been so interesting to dive into.
To learn more about the Playhouse's production of
Cincinnati King
, visit our
production detail page
.