5 Questions With Bligh Voth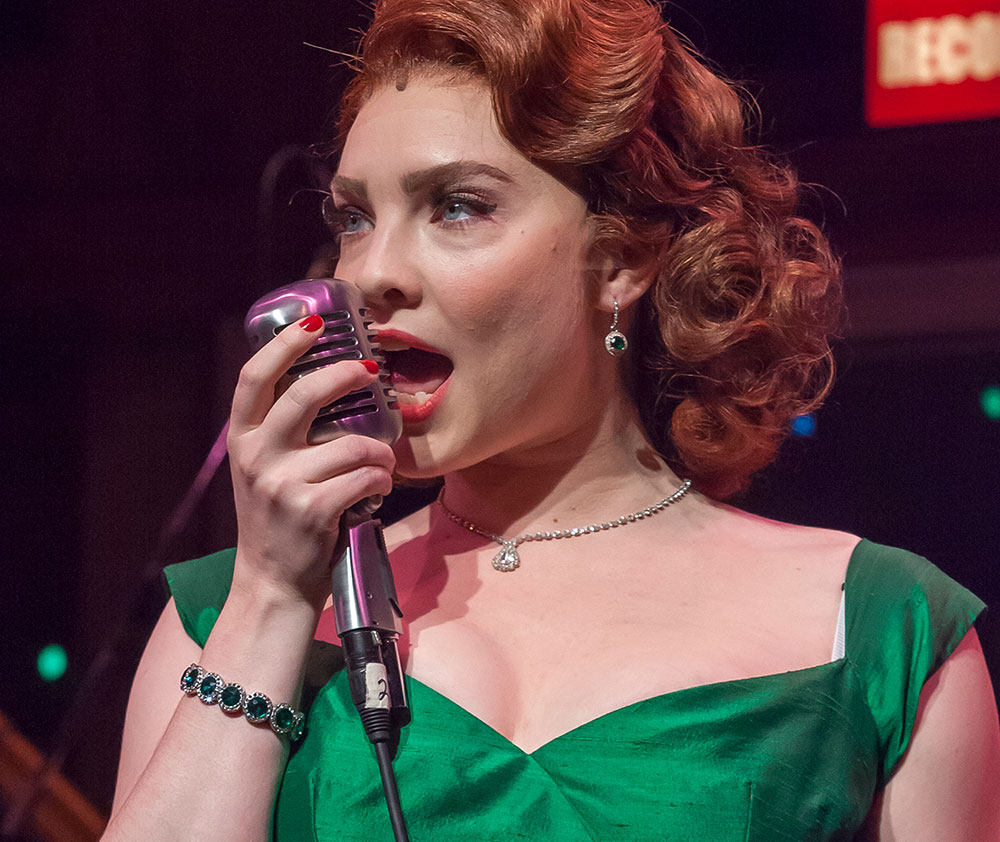 With
Million Dollar Quartet
, Bligh makes her Cincinnati Playhouse in the Park debut! She was most recently seen off-Broadway in the new musical
Loveless, Texas
(The Sheen Center) and in the New York Musical Theatre Festival's musical adaptation of
The Time Machine
. Other New York theatre credits include the Atlantic Theater Company, Primary Stages and Boomerang Theatre Company. Regionally, Bligh has performed at Paper Mill Playhouse, Ogunquit Playhouse, Gateway Playhouse (Million Dollar Quartet), Ford's Theatre in Washington DC (A
Christmas Carol, Parade
and
Civil War
), The Studio Theater (
Jerry Springer: The Opera
and
Reefer Madness
), Lyric Theatre of Oklahoma (
Big River
), Totem Pole Playhouse (
Steel Magnolias
), Signature Theatre, Washington Stage Guild and more. Visit
www.blighvoth.com
.
@blighadeline
How long have you been acting, and where did you receive your training?
I performed in my first semi-professional show when I was 9, but family home movies will tell you I started much earlier than that. I was extremely lucky to have some pretty seminal years with my Dad as a stay-at-home parent. He's a cameraman and we were always making up plays and filming them. We listened to a lot of
The Sound of Music
, and many of my original plays were plagiarized retellings of Maria and the Captain's love story, mixed with basic plot points from
Cinderella
because, why not?
I went to Catholic University in Washington D.C. and The Boston Conservatory, studying musical theatre. I also did a semester abroad at the Royal Academy of Dramatic Art in London and then continued in the acting conservatory program at The Studio Theatre in D.C.
When did you know you wanted to be an actor, and what's your favorite part of the job?
I genuinely don't remember a time when I didn't want to be an actor. My family is musical, we grew up around a lot of music and my brothers are both very talented musicians. Growing up in Washington D.C. was such a gift for me because the theatre scene is so vibrant! I was the 8-year-old in camp at The Shakespeare Theater all summer, learning iambic pentameter and falling in love with the poetry of those words. I played the Nurse in our production of
Romeo and Juliet.
My grandfather fell asleep during the show but all the other reviewers thoroughly enjoyed my performance…
The best part of this job is the ability to be truthful, onstage, under imaginary circumstances and be a contributing piece of the story. I love performing and I love my job, but it's a difficult career. It's not a cushy lifestyle. The best part of this job is also the worst because it's not enough to be born with talent — it's what you do with the talent and how you are always working on the skills you possess. There doesn't seem to be a lot of finality to the choice to be an actor. It's not like you do a certain number of shows or work professionally for x amount of years and therefore you are brilliant. I have been very bad in shows, partially because I was miscast, but also because I had not done the work. But there is no greater feeling as an actor (for me personally) than the moment you know you've crafted from the highest version of yourself and that the play was given its full respect.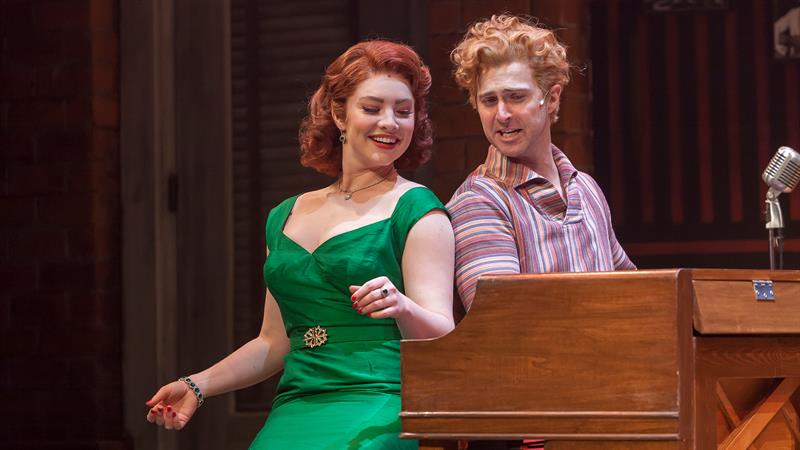 What is your all-time favorite role you've performed and why?
Easy. Mary Jane Wilkes in
Big River.
That's a show I could do for the rest of my life. Roger Miller wrote the most authentic bluegrass/country score to a musical ever — the songs make me ache with the perfection of vocal arrangements. I wish people did that show more often. The friendship between Jim and Huck and the way the way it develops feels timeless and pertinent.
What role have you been dying to play, and why?
I am very lucky and I get to play a huge dream role early next year but I can't say anymore about it right this second! I would also love, love, love to play Dora in Branden Jacobs-Jenkins'
An Octaroon
. And Audrey in
Little Shop of Horrors
. Also, I have always wanted to be Pippin in
Pippin
— I think I could kill it, not even a little bit ashamed to say.
What has been the most interesting part of working on Million Dollar Quartet so far?
Our director Hunter Foster has taken this show on what I affectionately call a mini-regional theatre national tour. I have been able to do a show I love with a terrific group of guys, running the gamut of musical styles from jazz in "Fever" to rockabilly in "I Hear You Knockin'" for going on two years now, all over the country. I think I've done about 250 performances, maybe more? Math's not my thing. This show is a family. It makes me proud to be onstage with these actors and musicians and see how much fun the audience has every night. I got an email from a patron here at the Playhouse just the other day where she said the show made her "laugh, cry and shake her stuff!" I don't know if there's a more succinct and perfect synopsis for this show and I'm so lucky to be a part of it.
To learn about the Playhouse's production of
Million Dollar Quartet
, visit our
production detail page.
Bligh Voth; Bligh Voth and Sean McGibbon; and the cast of Million Dollar Quartet. Photos by Mikki Schaffner.