Theatre Camps to Explore a Summer of Stories
The Playhouse will offer another summer full of creativity for students entering grades one through 12. This year, day camps and performance academy programs are influenced by literary themes. This "summer of stories" invites students to dive in to the worlds of cherished children's books while learning theatre arts and important developmental skills.
Weeklong day camps include an exploration of the works of authors Madeleine L'Engle, J.K. Rowling, Dr. Seuss, Roald Dahl, C.S. Lewis, Stan Lee and Lemony Snickett. Three-week performance academy programs include a non-musical production of
Peter Pan
and student-created work inspired by Greek mythology.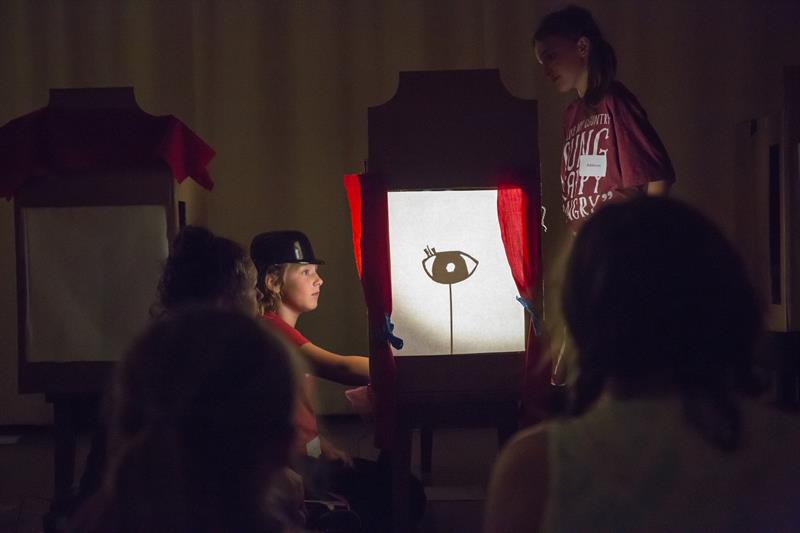 "Quite often, the plays we work with are adaptations of literature, or folk tales and fairy tales," says Director of Education and Community Engagement Daunielle Rasmussen. "We want to look at the books we love and what makes theatre storytelling different and special. How do you take a story and turn it into theatre?"
Rasmussen explains that theatre is "the sum of more than its parts," and this concept offers a unique opportunity to combine a wide range of theatre arts with the components of storytelling. Professional actors and educators will use literature as their guide to teach acting, improvisation, playwriting, crafts, stage combat, physical comedy, puppetry, singing, dancing and movement. Rasmussen says that exploring stories in this way helps students in the classroom by thinking about sequencing, character development and objectives. Campers also strengthen skills in communication, teamwork and creative problem-solving along the way.
"They're learning craft but they're having fun," says Rasmussen. They learn how to be a thinking actor by playing games. They learn how to work as a team by being in an ensemble. They develop confidence by overcoming obstacles. So, it's as much about social skills development as it is about developing the craft of being a theatre artist."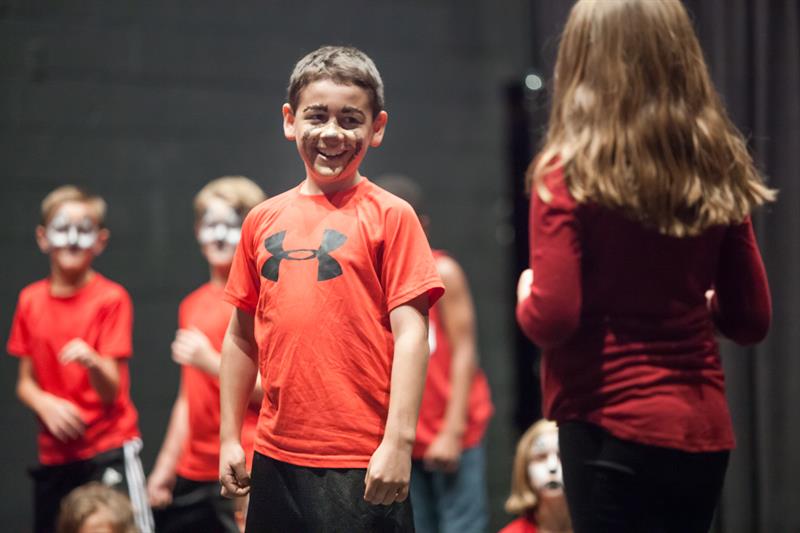 "Our theatre camp is a lot about community and camp culture," says Playhouse Community Engagement Manager Carolyn Guido-Clifford, who teaches summer camp courses and classroom workshops throughout the academic year. "It's more than a camp in the traditional setting. We are using theatre as a springboard for learning."
Guido-Clifford has taught choreography, movement and playwriting at the Playhouse's day camp, and for the past two years, she's taught performance academy. She will teach
Peter Pan
and Myths & Monsters performance academy programs this year.
"
Peter Pan
is a scripted play that we're going to infuse with a lot of movement. The idea is to take some of our more creative devising techniques and put them into a traditional play format so that the kids are able to figure out how we can fly without wires," says Guido-Clifford.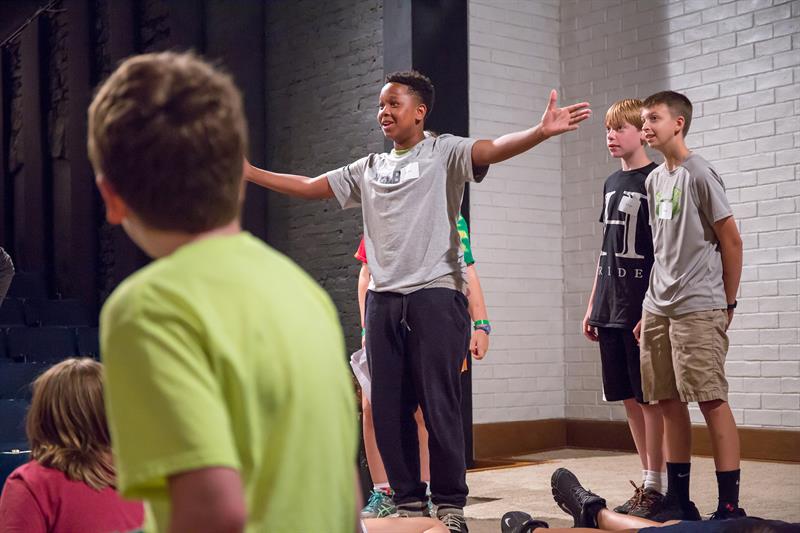 In Myths & Monsters, Guido-Clifford will lead campers in building a play "from the ground up." Students work as an ensemble to form an original story concept, create characters, write dialogue and perform on stage. Additional, specialty courses include sound effects design and design bootcamp.
"Every group is different, and that's what's exciting about creating a play from scratch," says Guido-Clifford. "I have the lesson plan and we have ways that we start, but once we get everyone in the room, you really start to figure out the things that they like to do and things they respond to."
Guido-Clifford's approach follows Rasmussen's overall philosophy.
"The thing about creativity is, you have to throw spaghetti against the wall to find the answer. What we set up in our environment is there's no wrong answer," says Rasmussen. "We are very holistic. We are student-centric. We are process-based, which means we put more of an emphasis on learning and student development at their own level and their own pace, versus an end product."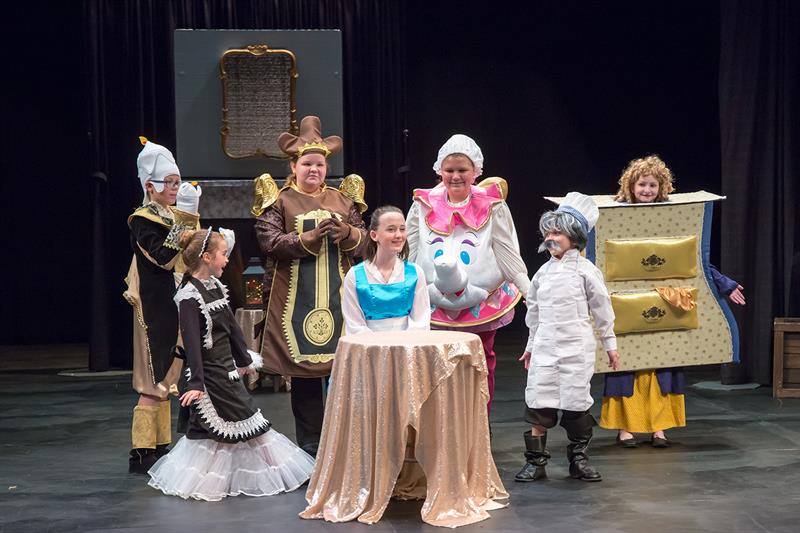 Performance academy camps and weeklong day camps take place throughout June and July. Campers are invited to join multiple weeks for the opportunity to explore more stories and experience additional theatre training. For detailed descriptions of camp themes, course offerings, dates and registration information, visit our
summer theatre camp page
.
Photos from summer camp 2017 by Mikki Schaffner.