A Word from the Spotlight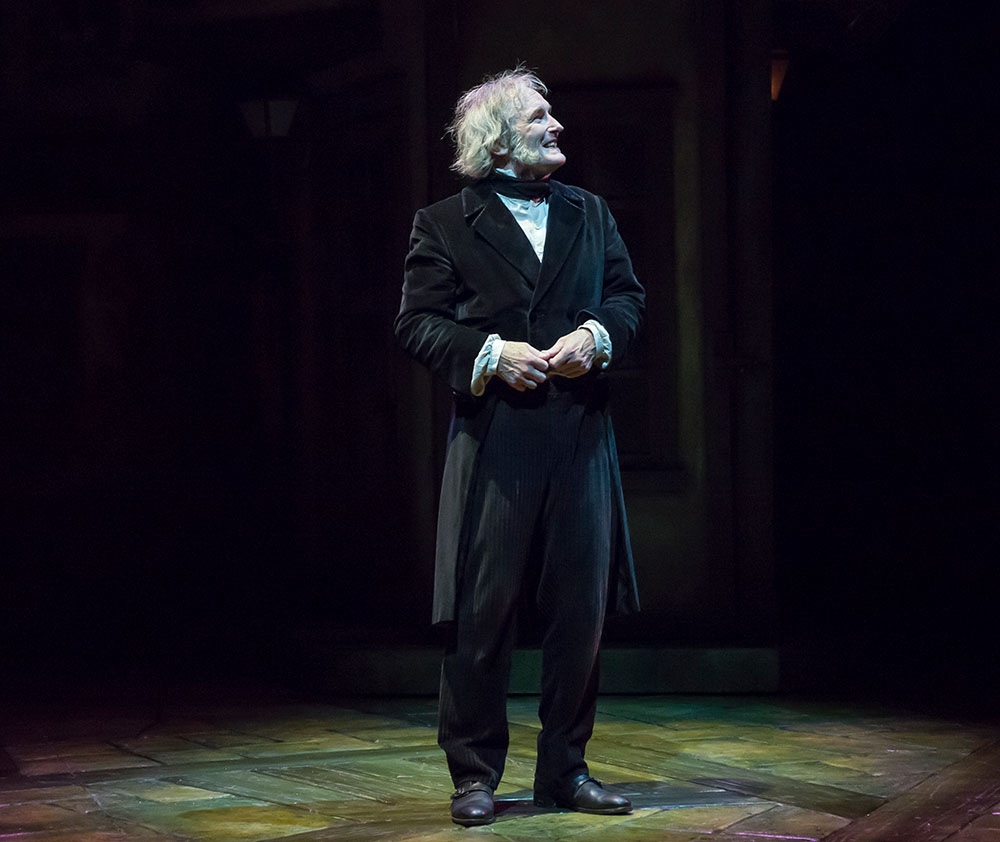 Greetings!
I've been performing at the Playhouse as either Cratchit or Scrooge in
A Christmas Carol
for 21 years now; neither snow nor sleet nor pelting rain has stopped me. (There was that sprained ankle from literally getting out of the wrong side of Ebenezer's bed a few years ago ... Nick Rose beautifully covered those missed performances for me. And, thanks to him, I got to sit in the audience with you for the first time and actually see this wondrous, moving, magical production!)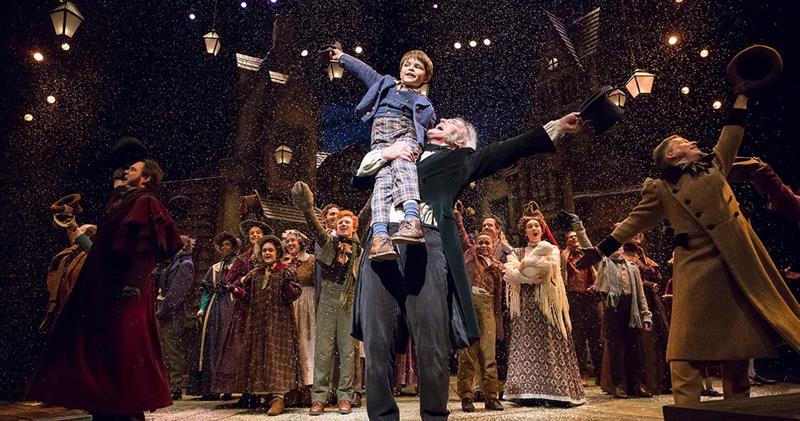 My wife and three sons have gotten used to my absence for most of December from our home in Yellow Springs. They know that a major joy of mine during the holidays is playing to the Playhouse audiences, working alongside the director, stage managers, shops, crews and cast (including children, interns and union actors). We blend into a professional, unified company for 40 incredible performances each season.
As an actor, family man and college professor, I'm such a believer in what live theatre does for communities. We gather in the dark, eager for a story to take place before us, to pull us in together with our fellow humans. Great plays help us to see the world in new ways, often with more clarity and empathy.
Theatres are where we listen, see, laugh, cry, learn and live — together.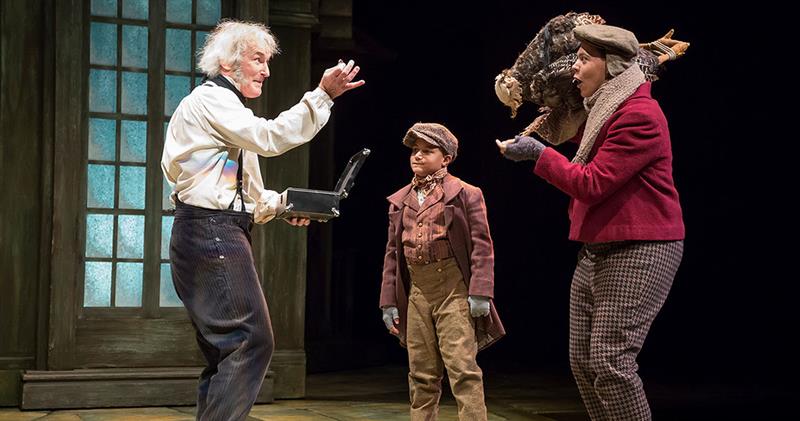 This is also how an exceptional, acclaimed theatre like the Playhouse thrives: people like you banding together in financial support, enabling the art to continue to take us on new journeys.
That's why I'm asking you to make your gift today.
The Playhouse recently enjoyed its one-thousandth performance of
A Christmas Carol
; an astounding accomplishment for any regional theatre and representative of the impact your gift has on the Playhouse. Your support ensures that shows like
A Christmas Carol
return each season to brighten your holidays and fill your hearts, minds, spirits and even the conversations on the drive home.
Please consider "dropping some coins in the carolers' pot" this year. I promise that there'll be no misers kicking it over; this Ebenezer will be beaming with a post-show smile and wishing you the happiest of Happy New Years.
Thank you in advance for your support!

- Bruce Cromer
Ebenezer Scrooge


To make a gift the Playhouse, visit our
donation page
.
Photos of Bruce Cromer and the cast of A Christmas Carol by Mikki Schaffner.