5 Questions with Debra Walton
Debra was last seen at Cincinnati Playhouse in the Park as Charlaine in
Ain't Misbehavin'
and as Tina Turner in
Beehive
. She is absolutely brimming with excitement in returning to perform
Mr. Joy
for you! Debra has been in search of and tracking
Mr. Joy
since she first heard of it back in 2013. She is not only thrilled but honored that she has been chosen to tell this story! Recent artistic adventures include playing Shirley in
Priscilla Queen of the Desert
and working with living legend Micki Grant on a production of
Don't Bother Me, I Can't Cope
at New York's The York Theatre Company. Broadway and off-Broadway highlights include
The Pajama Game, Storyville, The Bubbly Black Girl
and
Cookin' at the Cookery: The Music and Times of Alberta Hunter
, in which Debra created her award-winning roles that earned her a Drama Desk nomination and a Barrymore Award! She made her primetime debut on
Blue Bloods
. National tours include
South Pacific, Annie Get Your Gun
and
Chicago
, in which she played multiple roles including Mama Morton. For more fun facts, check out
www.debrawalton.com
, or on YouTube. Twitter:
@DebWaltonActs
. Instagram:
@Debwaltonhill
.
1. How long have you been acting, and where did you receive your training?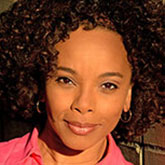 I've been acting since elementary school. My first lead role was Betsy Ross! I attended CCM — University of Cincinnati, College-Conservatory of Music — however, I left after my second year due to a lack of funds and was invited to join a dance company not far from here called Dayton Contemporary Dance Company thanks to one of professors, Mr. James Truitte, a former Alvin Ailey dancer. So, the bulk of my acting training was received in high school under one Charmaine DeNoyer.
2. When did you know you wanted to be an actor, and what's your favorite part of the job?
Don't remember when I said I'm going to be an actor. It just sort of developed within me and around me. I was fortunate enough to have teachers who recognized what I did and sent me off in that direction. I remember being enthralled with the old MGM movie musicals and wanting to make other people feel the way I did when I watched them. I also remember seeing Whoopi Goldberg's first one-woman show and saying, "I want to do that!"
My favorite part of the job? Applause! And those late-night moments when a character's mannerisms reveal themselves to me.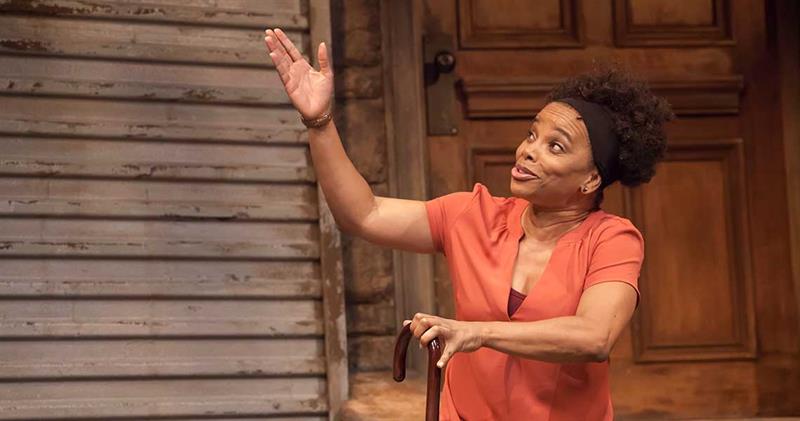 Debra Walton in Mr. Joy. Photo by Mikki Schaffner.
3. What is your all-time favorite role you've performed, and why?
Believe it or not, one of my all-time favorite roles used to Minnie Fae in
Hello Dolly.
For me, it embodied the complete magic of musical theatre and it was a very unexpected role for me.
But hands down, my all-time favorite role now is being the cast of
Mr. Joy
!
It is EVERYTHING I love about acting and brings me closest to my dream of actually doing what Lily Tomlin and Whoopi Goldberg inspired me to do. They set the bar extremely high for me as a child.
4. What role have you been dying to play, and why?

Mr. Joy
! I first heard of it in 2013 but couldn't find an audition or anyone doing it. I've co-created a two-woman show in which I played multiple roles and Mr. Joy sounded like that minus one woman and I wanted to try it. The challenge of walking the path of the anointed women who had dared to take the stage alone in a solo piece… THRILLING!
Again, it is EVERYTHING I love about and acting and is the challenge of an acting lifetime for me.
Debra Walton in Mr. Joy. Photo by Mikki Schaffner.

5. What has been the most interesting part of working on Mr. Joy so far?

It's been most interesting to learn more about myself.
Mr. Joy
has been the most humbling experience of my career thus far. It is the most excited and scared that I've ever been in taking on a role.
Mr. Joy
has made me face many fears I didn't know that I had. The biggest one being the fear of "not being able to live up to what I know I'm cable of."
Mr. Joy
has truly been a master class in trust and faith.
To learn more about the Playhouse's production of
Mr. Joy
, visit our
production detail page
.