5 Questions with Wynn Harmon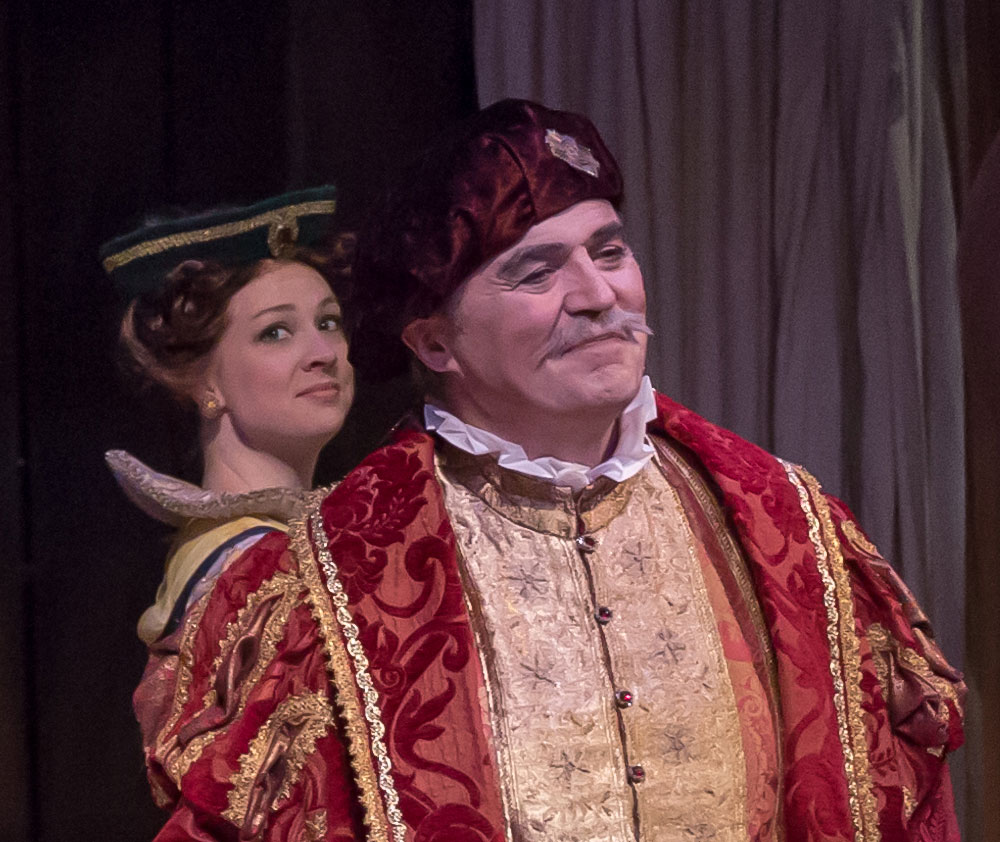 Wynn is delighted to be making his Cincinnati Playhouse in the Park debut. On Broadway, he played The Detective in
Porgy and Bess
(also telecast "Live from Lincoln Center" on PBS). Off-Broadway appearances include
The Lucky One
(Mint Theater Company),
As You Like It
(The Pearl Theater Company) and
The New Yorkers
(Musical Theater Works). International credits include Voltaire/Dr. Pangloss in
Candide
at both Théâtre du Capitole de Toulouse and Opéra National de Bordeaux, and
The Music Man
at Royal Opera House Muscat in Oman. Regional credits include
Lost in the Stars
and
Showboat
at The Kennedy Center, and shows or seasons with: Arena Stage, Long Wharf Theatre, Hartford Stage, The Alley Theatre, Shakespeare Theatre Company (DC), The Studio Theatre, American Conservatory Theatre, Huntington Theatre Company, The Glimmerglass Festival, multiple Shakespeare festivals and T
he Constant Wife
plus ten Shakespeare productions at The Old Globe Theatre in San Diego. On television, he played Trevor Babcock on
All My Children
and Mayor Robert Van Wyck on
The Knick
. Film credits include
Paper Cranes
. He is a proud recipient of a Helen Hayes Award nomination and The Edwin E. Stein Award for Excellence in the Arts.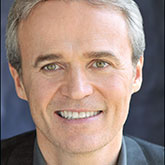 1. How long have you been acting, and where did you receive your training?
If backyard, grade school, middle school, drama camp, college, graduate school summer stock and professional theatre all count, let's say a very long time! I have a Bachelor's of Fine Arts from Boston University and a Master's of Fine Arts from American Conservatory Theatre in San Francisco.
2. When did you know you wanted to be an actor, and what's your favorite part of the job?
I wore glasses as a child and felt as though I was watching the world through a frame. Now I feel I "hold as 'twere the mirror up to nature" as Hamlet advises the players to do, and present stories in a frame of sorts to an audience. Also, I was (and still am) an avid reader and lover of stories. Perhaps at some point it became clear that I could actually become the characters in the books through acting. It is a great collection of empathy lessons to play another soul. Playing many different characters — with specific objectives, obstacles, fears and dreams — without judgement is a marvelous connection to all of humanity!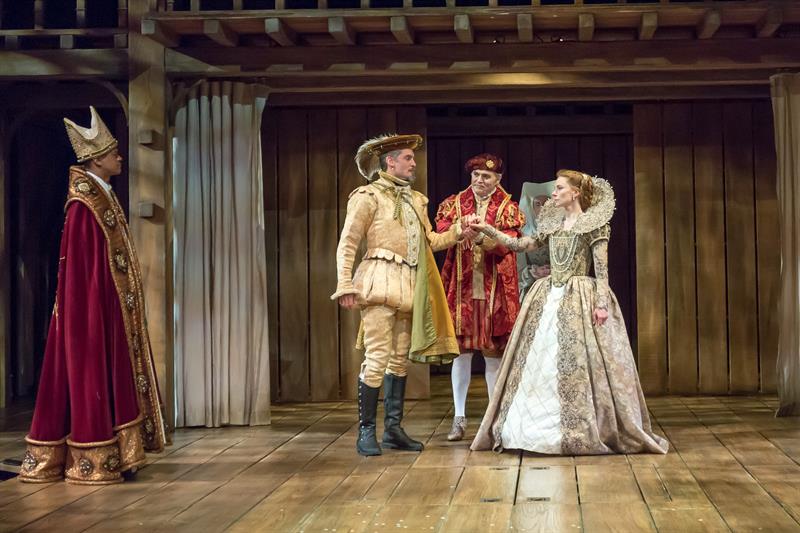 Avery Glymph, Michael Brusasco, Wynn Harmon, Laura Gordon (background) and Emily Trask in Shakespeare in Love. Photo by Mikki Schaffner Photography.
3. What is your all-time favorite role you've performed, and why?
I have a great respect for playwrights and authors and have been happy to play Dickens in
A Christmas Carol
, Neil the playwright in Alan Bennet's play
The Habit of Art
, Edgar Allan Poe in the one-man
Pure Poe
and Voltaire in
Candide
. There is an added responsibility as narrator and manifestation of the author that is wonderful and affords a deep personal connection to the audience. It is wonderful, too, to play characters that go on a journey throughout the course of the play.

4. What role have you been dying to play, and why?
Perhaps King Lear, as I hope to have played many, many other roles before I'd have that opportunity!
King Lear
was written as King James was taking the throne, while many people feared the division of the British Isles, and the story is a warning about division, the need for clear-headed leadership and the great cost of testing love within a family.
5. What has been the most interesting part of working on Shakespeare in Love so far?
As a company, we all delighted in the many references to Shakespeare plays, including direct quotes. Sort of a literary scavenger hunt! And it is great to play people that may have inspired Shakespearean characters, especially in his
Twelfth Night
. My character, Tilney (the Lord Chamberlain), in
Shakespeare in Love
is a clear inspiration for Malvolio and quotes him exactly. Perhaps most interesting is that we all went through in rehearsal what the characters go through in the play, in that we all pull together with the great desire to experience something transcendent with an audience. And why is it so interesting? As Henslowe says many times in
Shakespeare in Love
, "I don't know. It's a mystery!"
To learn more about the Playhouse production of
Shakespeare in Love
, visit the
production detail page.