How the Bard Shaped our Language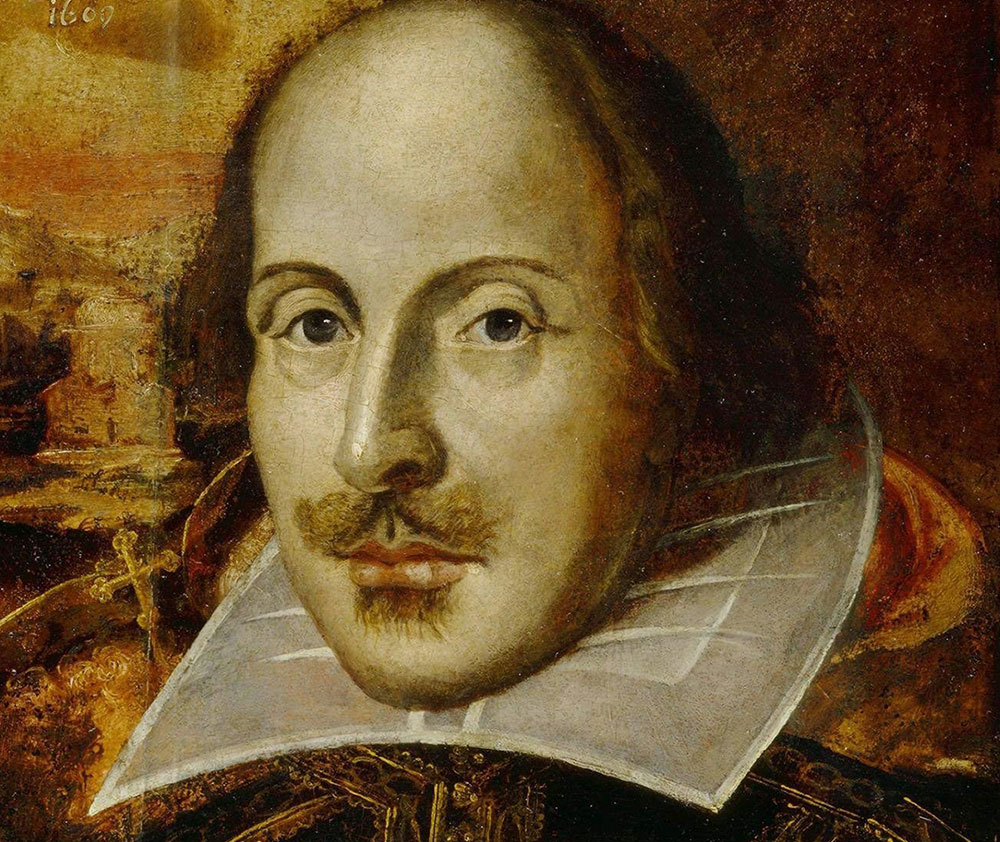 You know the name William Shakespeare and you're familiar with the enormous legacy he's left on the arts. From star-crossed lovers to royal vengeance, the Bard wrote tragedies, comedies, histories and poetry that made him the most influential writer in all of English literature. In total, he wrote 37 plays and 154 sonnets before his death in 1616.
Since Shakespeare was so widely read and performed, his plays helped to
standardize
the English language. Throughout the course of his writing, he
invented
more than 1,700 words by either devising new ones or re-tooling existing words to fit his script. He also coined (or popularized) more than 100 phrases that we still use today. Take a look at just a few of the Bard's linguistic inventions that have become part of our everyday vernacular.

Eyeball – A Midsummer Night's Dream

"Then crush this herb into Lysander's eye;
Whose liquor hath this virtuous property,
To take from thence all error with his might,
And make his eyeballs roll with wonted sight."
Critic – Love's Labour's Lost
"And I, forsooth, in love! I, that have been love's whip;
A very beadle to a humorous sigh;
A
critic
, nay, a night-watch constable;
A domineering pedant o'er the boy;
Than whom no mortal so magnificent!"
Gossip – The Comedy of Errors

"My heavy burden ne'er delivered.
The duke, my husband and my children both,
And you the calendars of their nativity,
Go to a gossips' feast and go with me;
After so long grief, such festivity!"

Alligator – Romeo and Juliet

"Meager were his looks,
Sharp misery had worn him to the bones,
And in his needy shop a tortoise hung,
An alligator stuffed, and other skins
Of ill-shaped fishes;"
Cold-blooded – King John

"Thou
cold-blooded
slave,
Hast thou not spoke like thunder on my side,
Been sworn my soldier, bidding me depend
Upon thy stars, thy fortune and thy strength,
And dost thou now fall over to my fores?"

Dauntless – King Henry VI, Part III

"Yield not thy neck To fortune's yoke, but let thy
dauntless
mind
Still ride in triumph over all mischance."
Lonely – Coriolanus

"Believe't not lightly – though I go alone,
Like to a
lonely
dragon, that his fen
Makes fear'd and talk'd of more than seen"

"Wild goose chase" – Romeo and Juliet

"Nay, if our wits run the
wild-goose chase
, I am done, for thou hast more of the wild-goose in one of thy wits than, I am sure, I have in my whole five."
"Rhyme nor reason" – The Comedy of Errors

"Was there ever any man thus beaten out of season,
When in the why and the wherefore is neither
rhyme nor reason
?"
"In a pickle" – The Tempest

ALONSO
"And Trinculo is reeling ripe. Where should they
Find this grand liquor that hath gilded 'em?—
How camest thou
in this pickle
?"
TRINCULO
"I have been
in such a pickle
since I saw you last that, I fear me, will never out of my bones. I shall not fear flyblowing."

"Heart of gold" – Henry V

"The king's a bawcock, and a
heart of gold
,
A lad of life, an imp of fame,
Of parents good, of fist most valiant."
"Flesh and blood" – The Merchant of Venice, Hamlet

"There is more difference between thy
flesh
and hers than between jet and ivory, more between your
bloods
than there is between red wine and rhenish."
–
The Merchant of Venice
"But this eternal blazon must not be
To ears of
flesh and blood
. List, list, O, list!"
–
Hamlet
Break the ice" – The Taming of the Shrew

"If it be so, sir, that you are the man
Must stead us all, and me amongst the rest,
And if you
break the ice
and do this feat,
Achieve the elder, set the younger free
For our access, whose hap shall be to have her
Will not so graceless be to be ingrate."
"All the glitters is not gold" – The Merchant of Venice

"
All that glitters is not gold
;
Often have you heard that told:
Many a man his life hath sold
But my outside to behold:
Gilded tombs do worms enfold."
To learn more about the Playhouse production of
Shakespeare in Love
, visit the
production detail page
.