Before Uber, There Were Jitneys
August Wilson's play
Jitney
follows a group of unlicensed cab drivers hustling to survive in 1970s Pittsburgh. In the name of urban renewal, the city threatens to board up their block and shut down their business. Their jitney station serves a neighborhood — in this case the largely African-American Hill District — that traditional cab operators would not.
"There were a lot of jitney stations in Pittsburgh, located in storefronts with a pay phone. It was a perfect place for a play because you had a set and a community of players who work together and have created something out of nothing, having no jobs. They are generally older men who had jobs working in the steel mills and on the railroad. If they were lucky enough to have a pension, there was a need to supplement with additional income, so they drove jitneys. And I think they do it because they enjoy the company of each other; they have something to do and it's a place to belong. They are a microcosm of the community at large." — August Wilson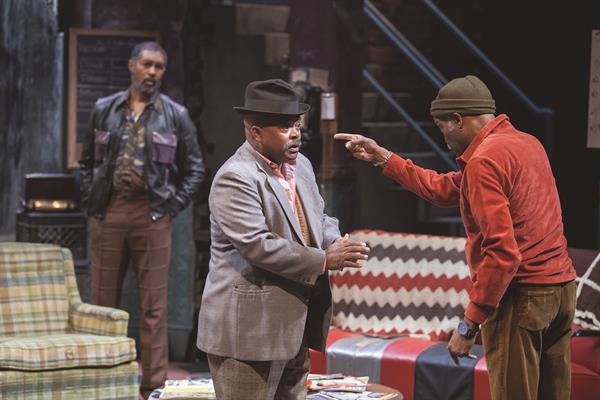 The original car-sharing services popped up in California just after the turn of the last century. The first recorded jitney in the U.S. originated in Los Angeles in 1914. With the rising overall popularity of the automobile, increased unemployment among men and a greater availability of used cars, jitney services grew quickly. According to
Pacific Standard
magazine, within the first year alone there were more than 700 jitney vehicles on the streets of L.A. Rides cost approximately 5 cents. The word jitney was slang for a nickel, which is how the service got its name.
Soon the idea took root across the country. According to the
Los Angeles Times
, by 1915 there were 62,000 jitneys operating in more than 175 U.S. cities, including San Francisco, Seattle, Denver and New York.
Because jitneys removed potential customers from streetcars, trolleys and other public transportation, regulators soon came down heavily on jitney use. By 1918, there were almost no jitneys remaining in L.A., and jitney service was cut by as much as 90 percent nationwide, only to resurface in the 1970s as regulative restrictions against them loosened.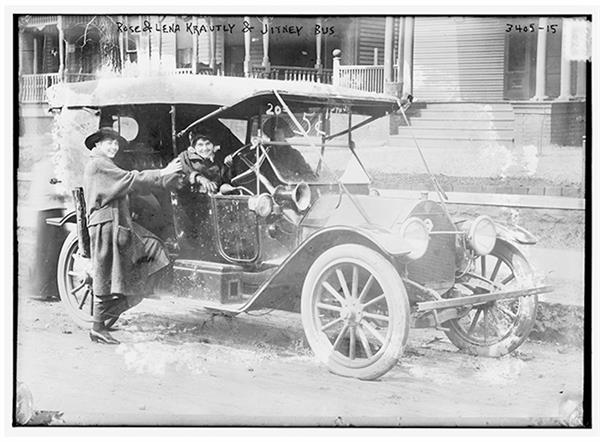 To learn more about the Playhouse production of August Wilson's
Jitney
, visit the
production detail page
.
Photo of Dion Graham, Doug Brown and Michael Anthony Williams in August Wilson's Jitney by Mikki Schaffner.