5 Questions with Rebecca Hirota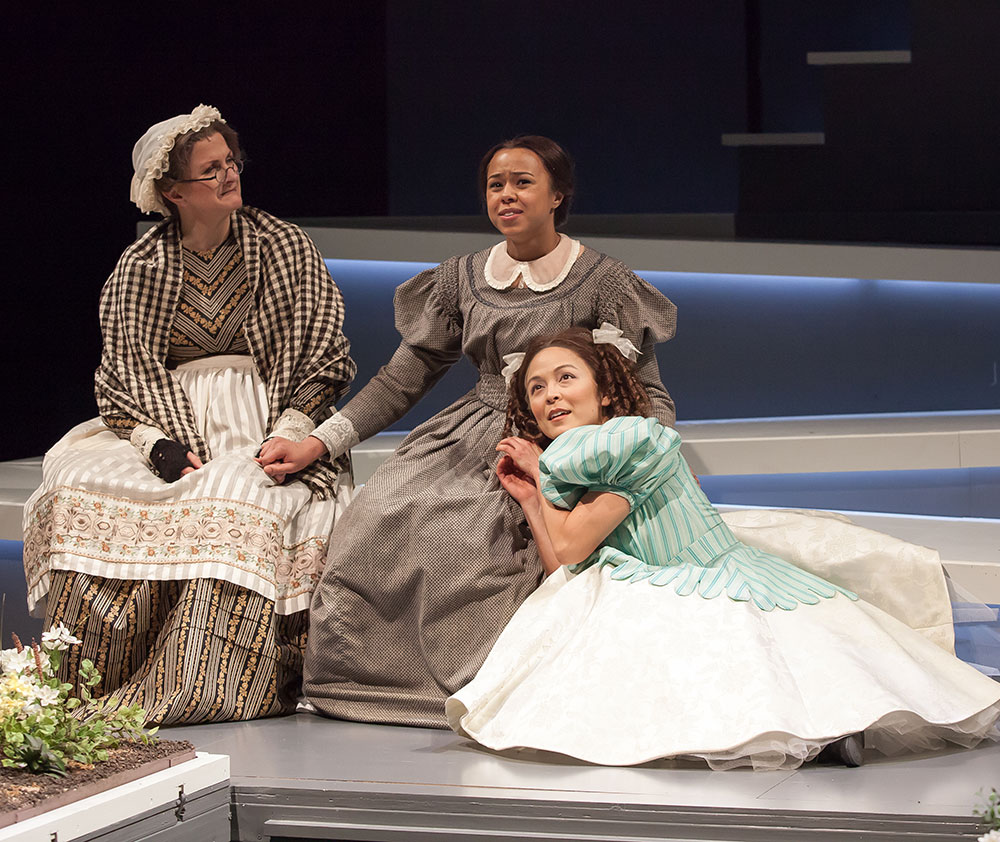 Rebecca Hirota makes her Cincinnati Playhouse in the Park debut in
Jane Eyre
as Helen Burns, Adele and Mary Rivers.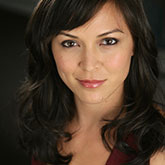 New York credits include
Vietgone
(Manhattan Theatre Club),
Romeo & Juliet
(Classic Stage Company),
Looking for Beethoven
(New York Theatre Workshop) and
Artaud/Artaud
(Signature Theatre). Regionally, she has played leading roles at Guthrie Theater, Denver Center, TheatreSquared and Quantum Theatre. On television, she has appeared in
Law & Order
,
Elementary
,
Unforgettable
and
Gossip Girl
. Rebecca dedicates her performance to her f(r)amily.

How long have you been acting, and where did you receive your training?
I started dancing at four and performing in
The Nutcracke
r at age 5 or 6. I did my first play, Annie, when I was 8 years old because my older sister was going to audition (her friend Emily told her about it). I said, "Well, if she's going, I'm going." I have a minor in theatre from Boston University and an MFA from Columbia University.
When did you know you wanted to be an actor, and what's your favorite part of the job?
I thought about other occupations when I was child. I wanted to maybe be an architect like my Dad, maybe an astronaut, and at various times have thought about cooking, lawyering or being a psychologist — and who knows? I may do some of those jobs still. Once I started performing I never really wanted to do anything else. I had a dream once that I was a doctor. I was very proud of myself in the dream, but when I woke up I realized: I didn't want to be a doctor; I want to play a doctor. That's what I love about it: you get to live whole other lives — look into whole other worlds — and you get there through a process of playing this amazingly challenging game of bravery, logistics and creativity.

What is your all-time favorite role you've performed, and why?
I played a possibly homicidal nanny-bot in a post robot-apocalypse world. It was utterly ridiculous but incredibly difficult because of the physical demands and because a lot of the dialogue was nonsensical binary code that I had to make mean something. It was very fun.
What role have you been dying to play, and why?
Dionysus in
The Bacchae.
I like tricksters. I like physical and emotional extremes. I like fun tinged with danger dancing over deeper hidden depths, and I like that this seemingly comic character reverses to a very dark place.
What has been the most interesting part of working on Jane Eyre so far?
The most interesting part for me is always problem-solving. What I liked the best? Well. The people and the process. I feel grateful.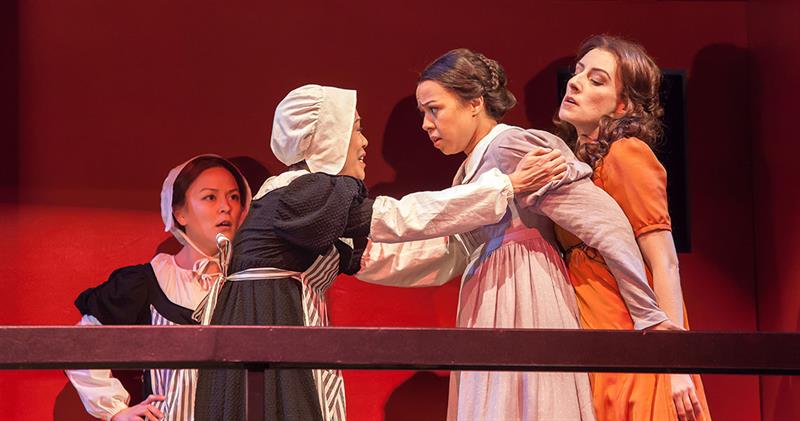 To learn more about the Playhouse production of
Jane Eyre,
visit the
production detail page
.
Tina Stafford, Margaret Ivey and Rebecca Hirota in
Jane Eyre
; Rebecca Hirota, Christine Toy Johnson, Margaret Ivey and Rin Allen in
Jane Eyre
. Photos by Mikki Schaffner.