5 Questions with Nisi Sturgis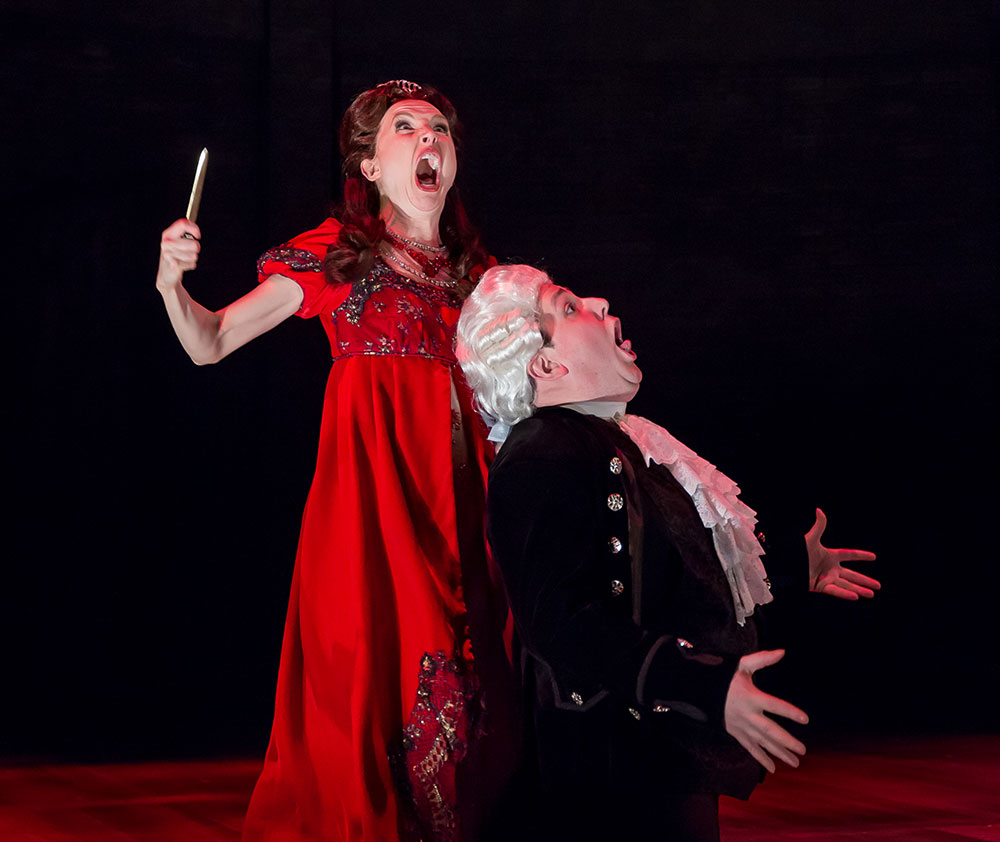 Nisi Sturgis makes her Cincinnati Playhouse in the Park debut as Actress One in Ken Ludwig's
Baskerville: A Sherlock Holmes Myster
y.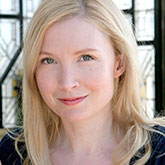 In 2015, Nisi toured in
Disgraced
at the Goodman Theatre, Berkeley Repertory Theatre and Seattle Repertory Theatre (earning a BATA award). On Broadway, she appeared as The Woman in
The 39 Steps
. Some off-Broadway credits are
Intimate Apparel
and
The Pretty Trap
. Regional highlights are Mrs. Giving in
In the Next Room, or the vibrator play
(Cleveland Play House);
Doubt, Pride and Prejudice, You Can't Take It With You
and
Mrs. Warren's Profession
(Denver Center);
A Doll's House, Who's Afraid of Virginia Woolf?, Life of Riley, Pentecost, Much Ado About Nothing
and
Pericles
(The Old Globe);
A Streetcar Named Desire, Arms and the Man, Our Town
and Trelawny of the Wells (Shakespeare Theatre of New Jersey);
Failure: A Love Story
(Illinois Shakespeare Festival). She has worked with several Shakespeare companies across the country, playing roles such as Hermione, Titania, Lady Macbeth, Viola and the Nurse. This summer Nisi will be playing Imogene in
Cymbeline
(Illinois Shakespeare Festival). In television and film, she had the recurring role of June Thompson for the five seasons of HBO's
Boardwalk Empire
(Screen Actors Guild Award ensemble nomination).
How long have you been acting, and where did you receive your training?
I have been acting as long as I can remember. My mom tells a story of graduating from one level to the next at "Ding-Dong Daycare." I stole the microphone from Ms. Jennifer when I went to get my diploma. I started singing "I'm a Little Tea Pot," and instead of saying, "here is my handle, here is my spout," I sang, "sock it to me, baby, let it all hang out." I started my training at the Youth Theatre of Central Arkansas and continued by getting my master's at the Old Globe Theatre in San Diego. Now I continue my training further on the stages of regional theatres around the country. When did you know you wanted to be an actor, and what's your favorite part of the job? I've never not known. It's one of those professions that can be a calling for some people. I feel I have a vocation. It's a service profession, and I love offering all I can. My favorite part of the job is connecting with people through time. The playwright gives a line of language that we get to communicate with the audience. I also love being part of an ensemble and getting to come to new places and seeing how we all use stories to cope and grow.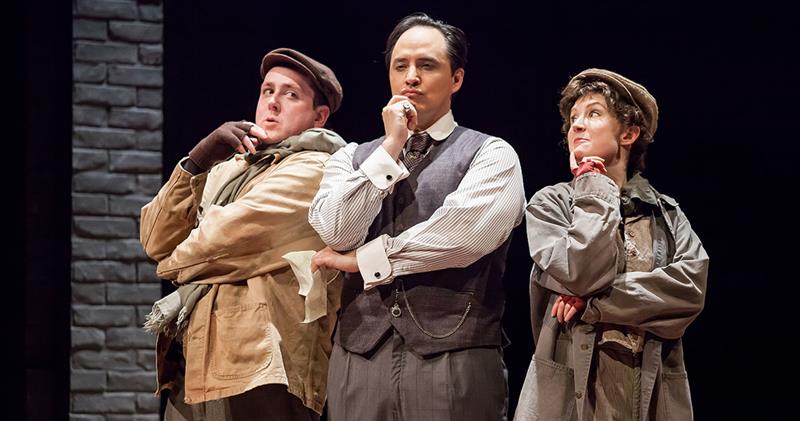 What is your all-time favorite role you've performed, and why?
The one on which I'm currently working. Another one that comes to mind was when I played Puck in
A Midsummer Night's Dream
when I was 11 years old. It was the year my dad died, and I was suddenly enveloped in this magical, delightful, focused world, and it helped me. Ten years later, at 21, I played Puck again and had the same experience as an adult. It's a part in a play where the chaos of life is celebrated.
What role have you been dying to play, and why?
Mother Courage in
Mother Courage and Her Children
by Bertolt Brecht. It's brutal, absurd and a marathon for an actor to sustain that kind of energy and openness. Now, being a mom, I'm drawn to stories that are trying to understand the deep level of those relationships in a flawed world.
What has been the most interesting part of working on Ken Ludwig's Baskerville: A Sherlock Holmes Mystery so far?
Finding the balance of the sheer delight of comedy and the gravity of mystery has been the most interesting part. This group of people is kind, hilarious and so generous. We're all determined to be as present and have as much fun with each other as possible—to share that with the audience is a special thing.
To learn more about the Playhouse production of Ken Ludwig's
Baskerville: A Sherlock Holmes Mystery
, visit the
production detail page
.

Nisi Sturgis and Brian Owen in Ken Ludwig's Baskerville: A Sherlock Holmes Mystery; Brian Owen, Rafael Untalan and Nisi Sturgis in Ken Ludwig's Baskerville: A Sherlock Holmes Mystery; Evan Alexander Smith, Nisi Sturgis and Jacob James in Ken Ludwig's Baskerville: A Sherlock Holmes Mystery. Photos by Mikki Schaffner.