5 Questions with Nick Cearley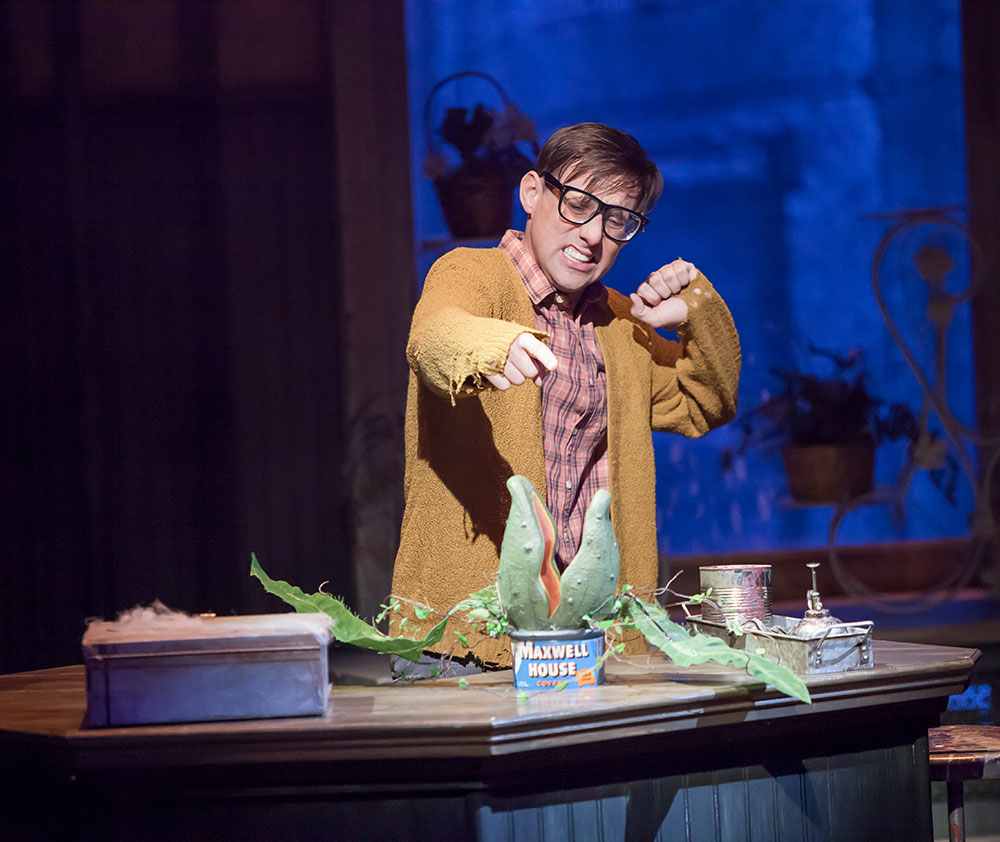 Nick Cearley makes his Playhouse debut as Seymour in
Little Shop of Horrors
, but this Ohio-native has been singing and dancing in the Tri-state since childhood. Meet Nick and find out more about how he received his training, why he decided to become an actor and what roles he loves best.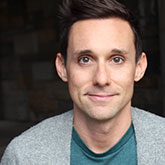 Outside of performing in plays and musicals, Nick is one-half of the critically acclaimed "undie"-rock comedy duo known as The Skivvies, co-created with Lauren Molina. Most recently, he completed six regional premieres across the country of the one-person play
Buyer & Cellar.
He appeared in the Broadway first national tour of
All Shook Up
and has performed in multiple off-Broadway and regional productions. His television credits include pilots for Fox, WE and A&E.
How long have you been acting, and where did you receive your training?
I was put into dance classes when I was 2 years old at Joy's Dance Studio in Ross, Ohio, and I took voice lessons by Bess Arlene Camacho in Fairfield, Ohio. I got my BFA from Boston Conservatory in musical theatre with an emphasis in acting.
When did you know you wanted to be an actor, and what's your favorite part of the job?
My entire life. I never wanted to do anything else. My favorite part of the job is making new discoveries in rehearsals and in performance involving the actors AND audiences.
What is your all-time favorite role you've performed, and why?
This one! Seymour Krelborn! Also, Alex More in
Buyer & Cellar
— They are both so creatively fulfilling for different reasons. Seymour in
Little Shop of Horrors
is a dream role, and there is nothing like fulfilling that childhood fantasy of playing a role you grew up with. I loved playing Alex More in
Buyer & Cellar
(seen last season at Ensemble Theatre of Cincinnati) because there is only one person on the stage. There's really no greater freedom as an actor than acting with yourself and playing completely off the various characters you have created with your body.
What role have you been dying to play, and why?
Checking Seymour off the bucket list is a biggie. But I really gravitate towards musicals that deal with dysfunctional families, so I would love to do
Next to Normal
again when I am old enough to play the father. I played Henry (twice!) at Ensemble Theatre of Cincinnati. And I am going through a Falsettos phase right now. I played Jason when I was a teenager, and I would love to play any of the adult men in that show. The main roles I dream of playing, though, are in new works. I love getting to create the mold and shape a new character in a piece. That is most creatively fulfilling for me.
I love Shakespeare and dream of a piece where Puck from
A Midsummer Night's Dream
meets Ariel from
The Tempest
. I feel like they might have a lot to talk about. Also, I am a huge music nerd and love Harry Nilsson. He wrote a short cartoon television special called
The Point
in the '70s that I am adapting into a one-person musical. Those kinds of ideas keep me creatively excited on a daily basis.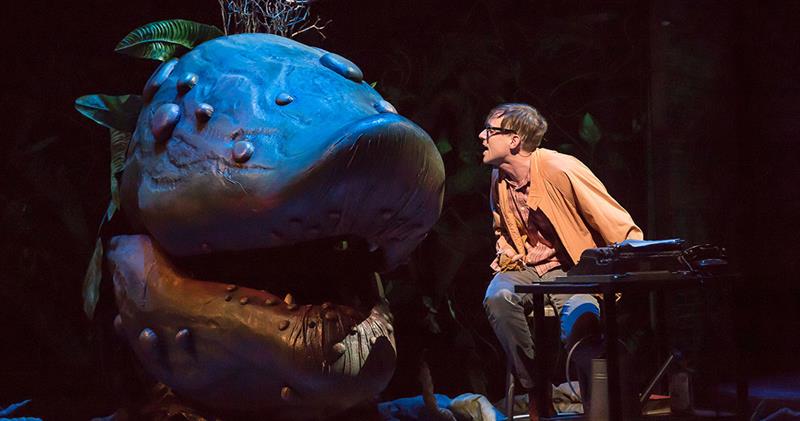 What has been the most interesting part of working on Little Shop of Horrors so far?
Getting to do this show in my hometown. When I auditioned for it, I knew it was a co-production with Portland Center Stage, but after I got the role, it really sunk in that I was going to be able to play the role for my enormous family here in Ohio. And they are also equally gigantic fans of the musical. So it is very exciting to do this classic show here on a completely personal level which I haven't felt before while doing a show anywhere.
To learn more about Nick Cearley, visit
nickcearley.com
or follow him on Instagram and Twitter @clearlycearley. To learn more about the Playhouse production of
Little Shop of Horrors
, visit the
production detail page
.
Pictured above: Seymour (Nick Cearley) in Little Shop of Horrors; Audrey II (voice by Chaz Rose, manipulation by Stephen Kriz Gardner) and Seymour (Nick Cearley) in Little Shop of Horrors. Photos by Mikki Schaffner.