A Peek Inside the LITTLE SHOP OF HORRORS Movie Sing-Along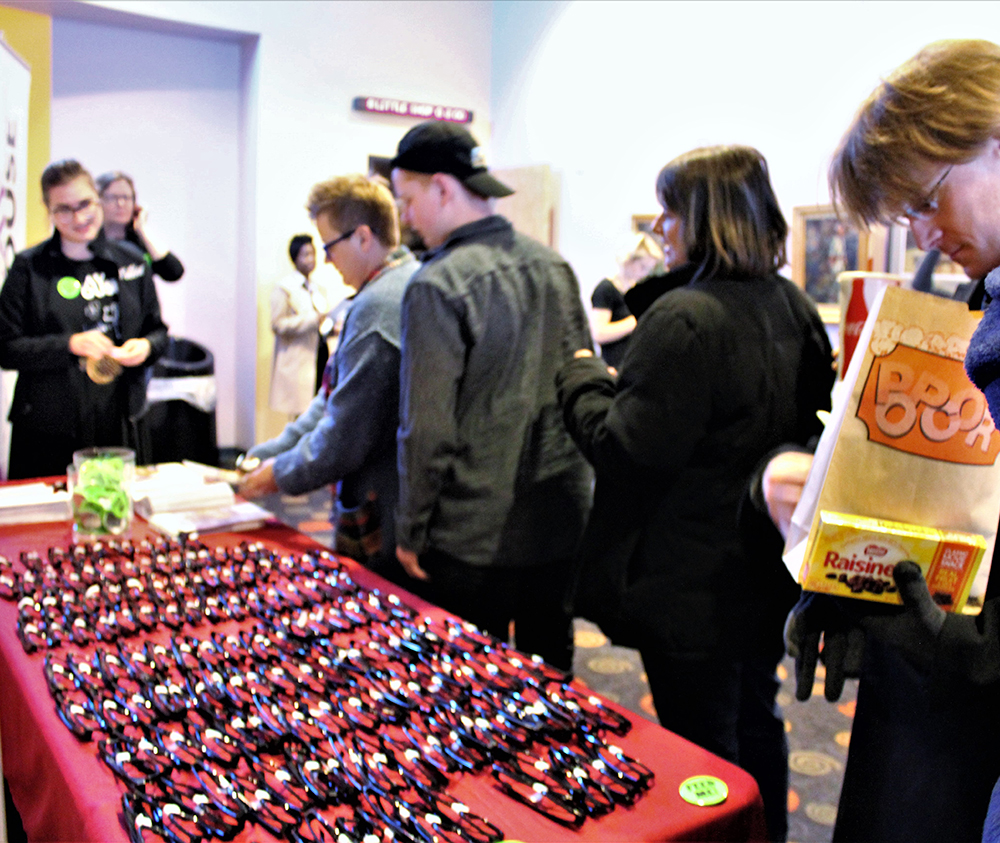 On Sunday, Jan. 29, fans rushed to grab their complimentary Seymour glasses in preparation to sing along with their favorite tunes from the 1986 movie-musical starring Rick Moranis. The line of fanatics wrapped around the front door all the way up to the second floor.




Kenwood Theatre had a special viewing of the movie in conjunction with Playhouse in the Park to indulge the audience in a full Skid Row experience. Audience members stuffed their arms full of popcorn, candy, Seymour glasses, "Feed Me!" buttons and – of course – lyric books.

Enthusiasts of all ages attended the event. Parents were ecstatic to share their love of Seymour and Audrey II in this not-so-typical sci-fi movie with their children.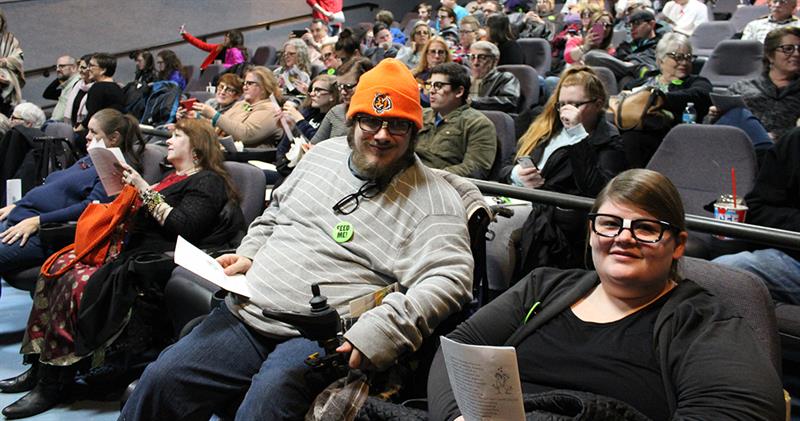 The packed house was curious to see what surprises the Playhouse's acting interns had in store for some pre-show fun. The interns prepared an interactive skit in lieu of movie previews.

Acting interns Ernaisja Curry and Tatum Hunter played detectives for the day to create a "whodunit" improvisation game. With a little audience participation, the interns received three "pretty despicable" suspects. The most suspicious suspect left the theatre while the audience came up with audacious answers to the following questions:

1. Who did she kill? Alexander Hamilton
2. Where did she kill him? Skyline Chili
3. How did she kill him? Asphyxiation by chili noodles

Curry and Hunter provided clues to help the suspect correctly guess the answers in order to win Playhouse prizes.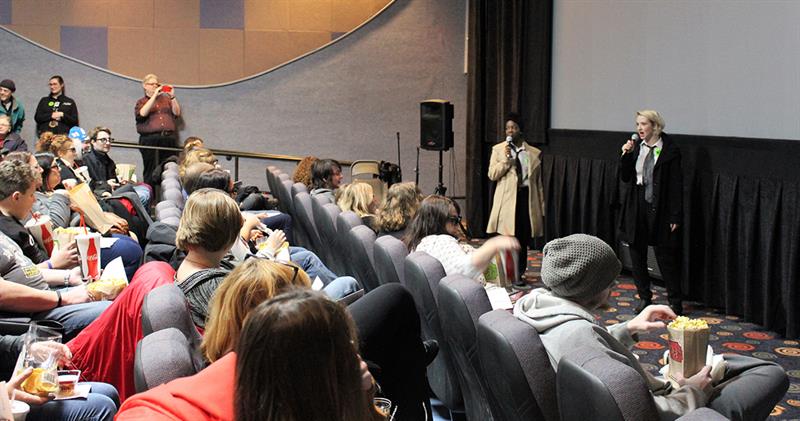 The winner won tickets to the Playhouse — kind of backwards for a murderer's punishment, right?

Don't worry, you can get your tickets with no crime involved! For more information on the Playhouse production of Little Shop of Horrors, please visit the production detail page.