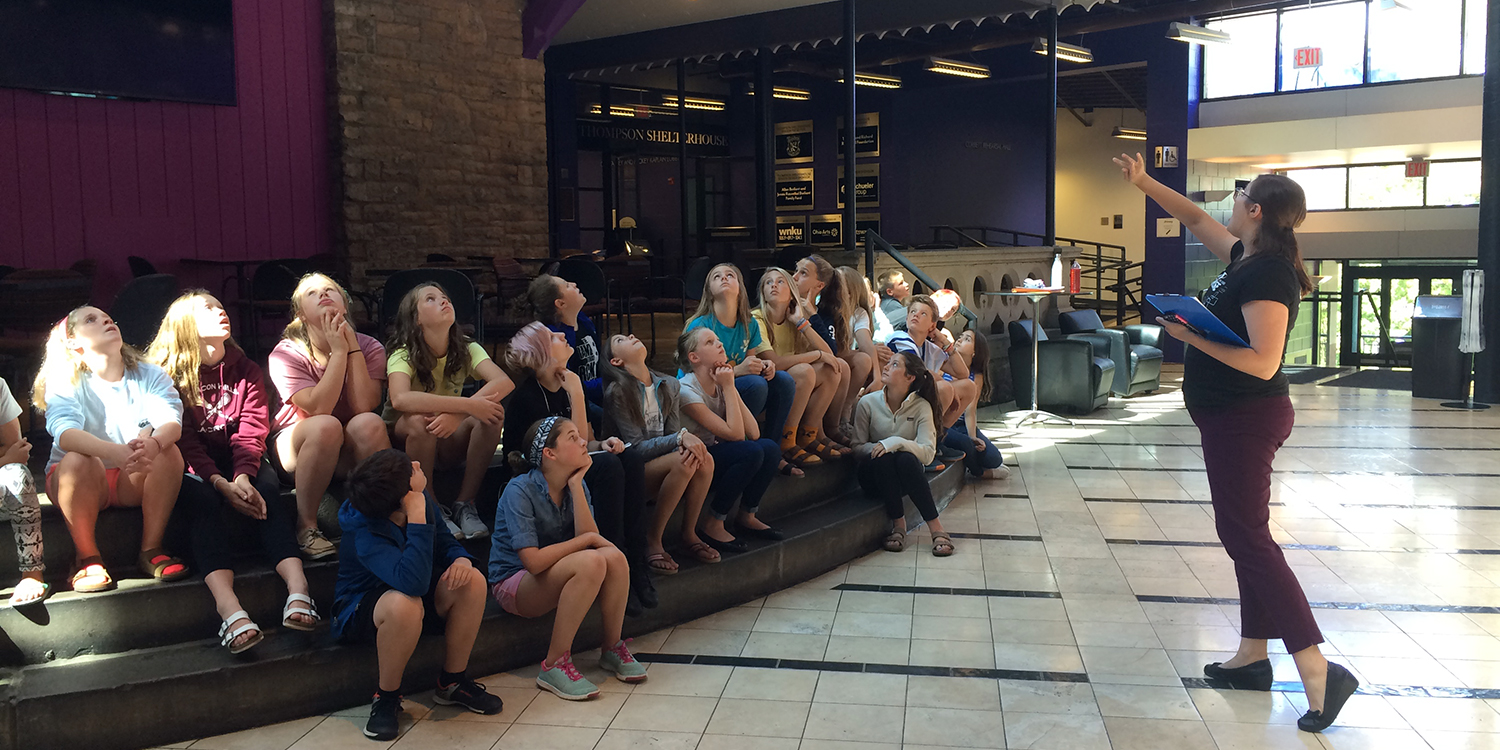 Enrichment Day Workshops
In-depth workshops integrate required reading and social studies subjects, while underscoring standards in the Common Core. One of our trained arts educators will use drama techniques and other arts-related activities to expand on the selected subject while deepening students' understanding of theatre as a form of expression and career.
Actor's Toolbox Workshop
Just as a handyman has a toolbox of hammers and nails, an actor carries their toolbox everywhere. Using the five pillars—body, voice, imagination, concentration and collaboration—the Actor's Toolbox teaches a basic understanding of introductory arts integration for the classroom.
Production Sampler
Performance is only one small part of theatre arts. In this four-part workshop, students participate in the exciting worlds of Makeup and Costume Design, Stage Management, Playwriting and Directing. Learn how to apply stage makeup and make costuming decisions; step into the shoes of a stage manager and learn call cues written for the Playhouse's production of A Christmas Carol; write a one-act play using movement performance; and visit the Playhouse for a tour of the facilities and to participate in a directing class using short plays written by students.
Careers Beyond the Stage
Acting is only one of dozens of theatre professions. In this 45- to 60-minute Career Day offering, arts educators discuss the roles of Actor, Director, Playwright, Stage Manager, Choreographer and Fight Director, as well as Scenic, Lighting, Sound and Costume Designer. We go over the steps that one must take in order to participate in these exciting departments in the world of theatre.
Public Speaking Workshops

The goals of the Public Speaking Workshops are to understand communication methodologies to enable effective conversations, to identify key details of the story/text, to learn vocal technique for oral presentations and to identify real-life connections between the words in the text and their use in performance and everyday life.

Daily Overview:
Day One: Understanding the speech OR Writing and editing your own speech
Day Two: Breaking down text
Day Three: Vocal technique for oral presentations
Day Four: Reading and verbalizing with emotion
Day Five: Presentation of speeches
Subjects from which to choose:
Great Speeches by Great Speakers
Speaking Your Own Words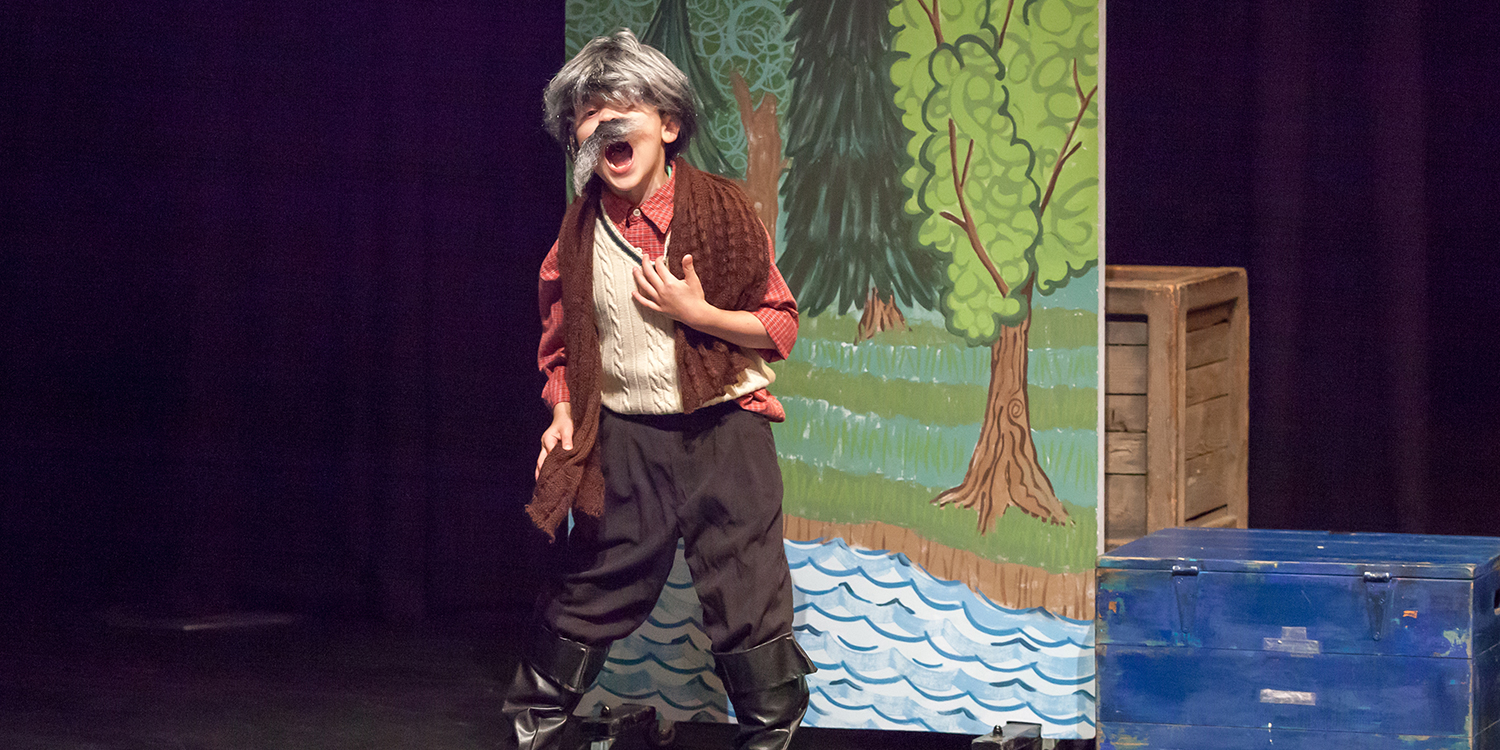 Dramatic Interpretation Workshops

The goals of the Dramatic Interpretation Workshops are to explore the structure of storytelling, to immerse students in different styles of dramatic writing, to explore the power of visual storytelling and how to translate descriptive language into a visual image onstage, and to discuss and analyze the effect that interpretation has on the understanding and connection that an audience has to the material.
Daily Overview:
Day One: What is the story, and how will you tell it?
Day Two: Telling the story visually
Day Three: Writing and curating content
Day Four: Putting it all together
Day Five: Presentation and discussion
Books/subjects from which to choose:
Greek Mythology
Bridge to Terabithia
Beowulf
The BFG
Book/Subject of Choice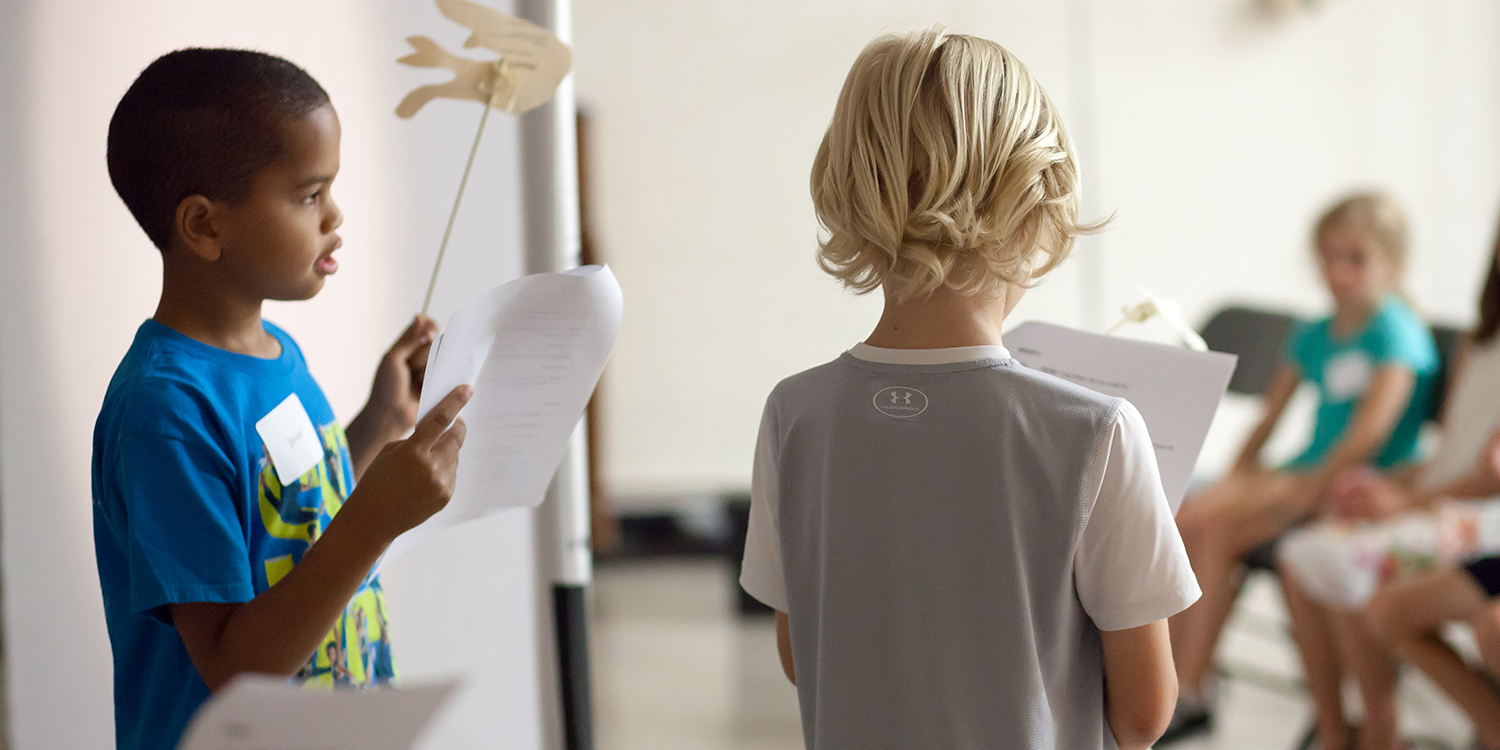 Experiential Workshops

The goals of the Experiential Workshops are to explore the world of the book to better understand the context of the story/subject, to immerse students in different styles of theatre to tell the story/subject, to explore the power of visual storytelling and to create and embody characters from the world of the story/subject.

Daily Overview:
Day One: Scene work with text from the book or play adaptation
Day Two: Stage combat
Day Three: Scenic design
Day Four: Specialty connected to the book (e.g., dance from the era or costume crafts)
Day Five: Enactment day
Books/subjects from which to choose:
Beowulf
The Outsiders
U.S. History
Book/Subject of Choice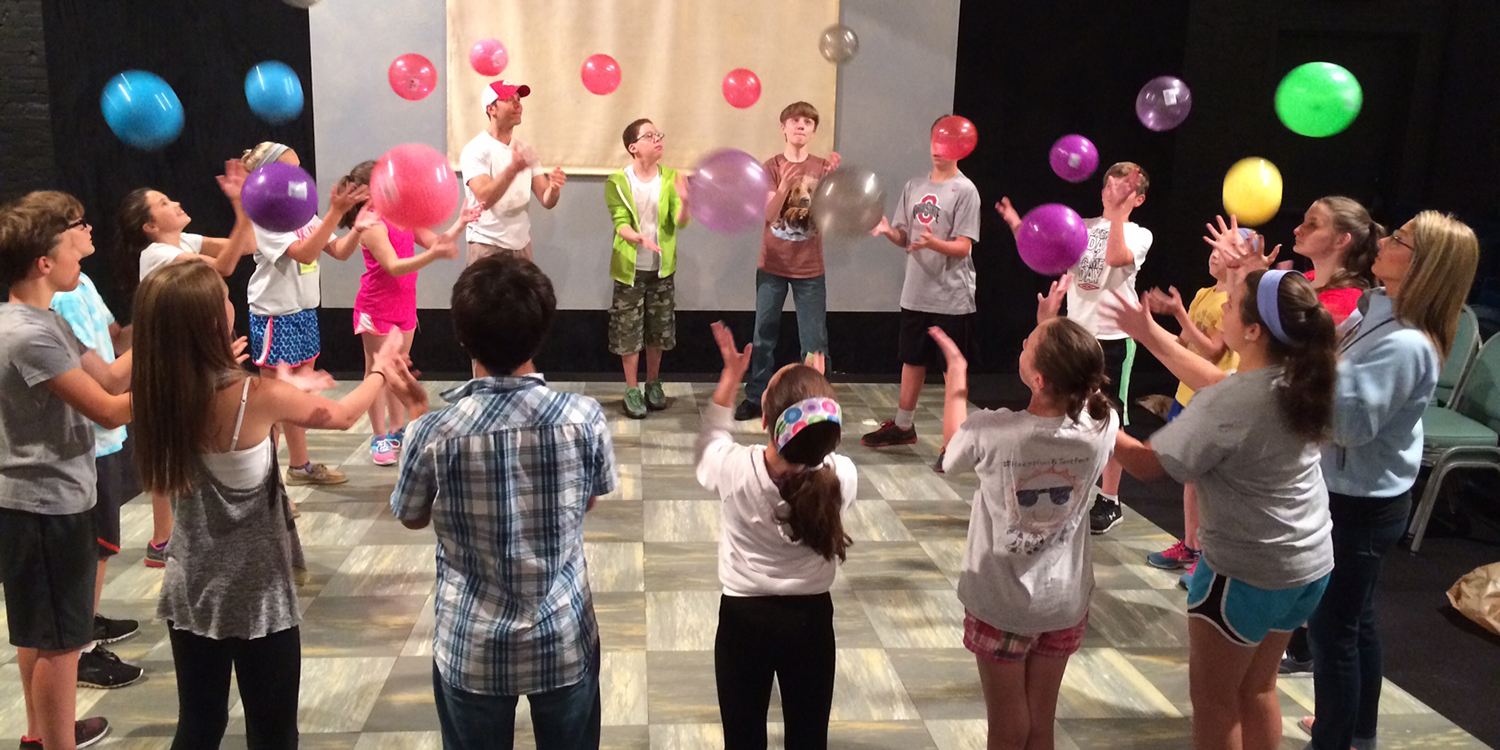 Theatre for English Language Learners Workshop

The goals of the Theatre for ELL Workshop are to strengthen linguistic skills through performance, to teach reading and speaking with expression, emotion, and meaning, to connect language to physical gestures and to gain confidence in speaking through theatre activities and performance.

Daily Overview:
Day One: Expressing Emotions
Day Two: Introduction to Text
Day Three: Vocal Expression
Day Four: Creating Character
Day Five: Presentation of Scenes