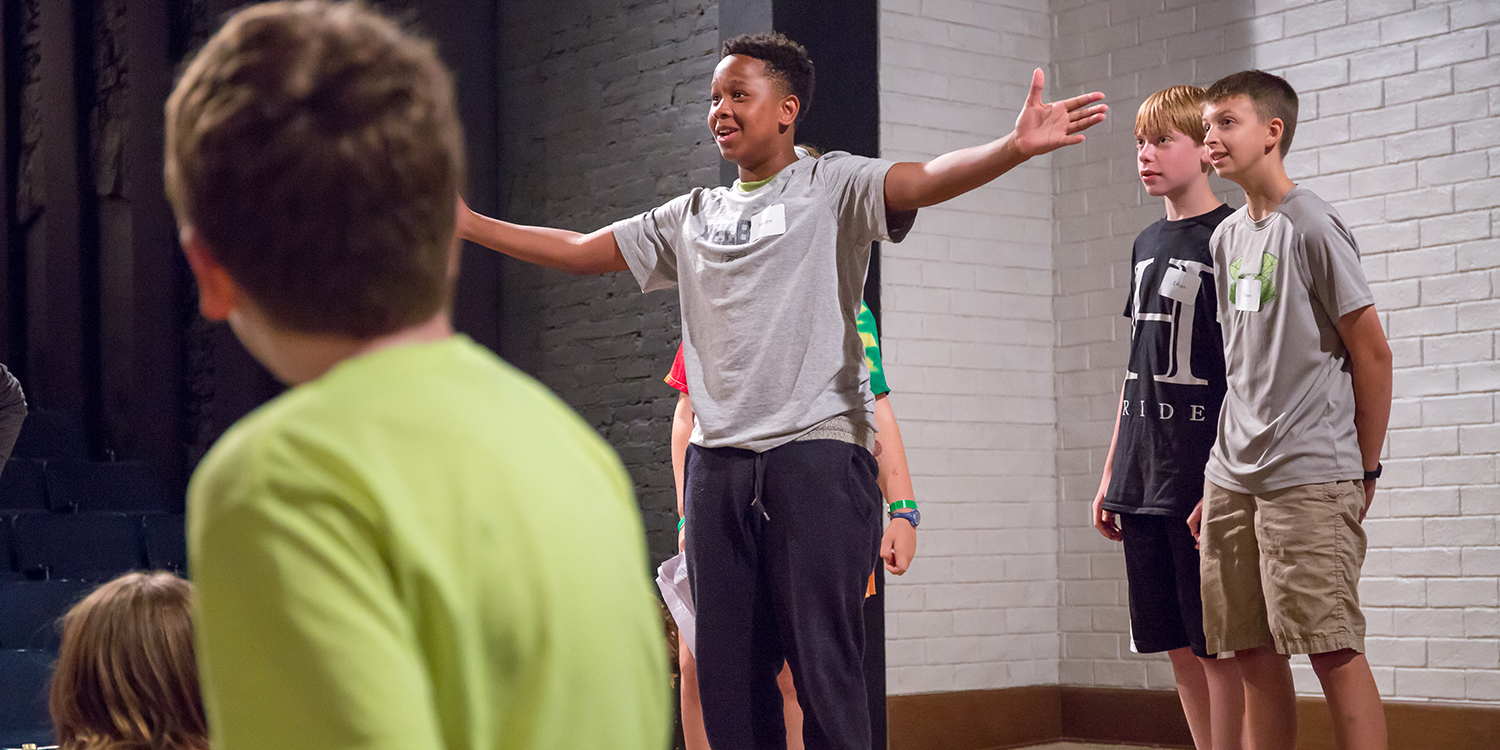 Public Speaking Workshops



Empower students to create effective conversations. Students learn to identify key details of a story/text and develop vocal techniques for oral presentations. They also learn to identify real-life connections between the words of the text and their use in performance as well as everyday life.

Daily Overview:
Day One: Understanding the speech OR Writing and editing your own speech
Day Two: Breaking down text
Day Three: Vocal technique for oral presentations
Day Four: Reading and verbalizing with emotion
Day Five: Presentation of speeches
Subjects from which to choose:
Great Speeches by Great Speakers
Speaking Your Own Words
Experiential Workshops



We'll explore the world of the book of your choice to help students better understand its context, to immerse them in different styles of theatrical storytelling, to explore the power of visual storytelling and to create and embody characters from the world of the story/subject.

Daily Overview:
Day One: Scene work with text from the book or play adaptation
Day Two: Stage combat
Day Three: Scenic design
Day Four: Specialty connected to the book (e.g., dance from the era or costume crafts)
Day Five: Enactment day
Books/subjects from which to choose:
Book/subject of your choosing
Beowulf
The Outsiders
Dr. Seuss
U.S. History